'A chaotic cycle of abuse and crime': The truth behind prescription drugs and prisons
The picture we have of the prison estate's drug epidemic is far from complete and, crucially, overlooks the policy of prescribing and dispensing synthetically-produced opiates for addicted inmates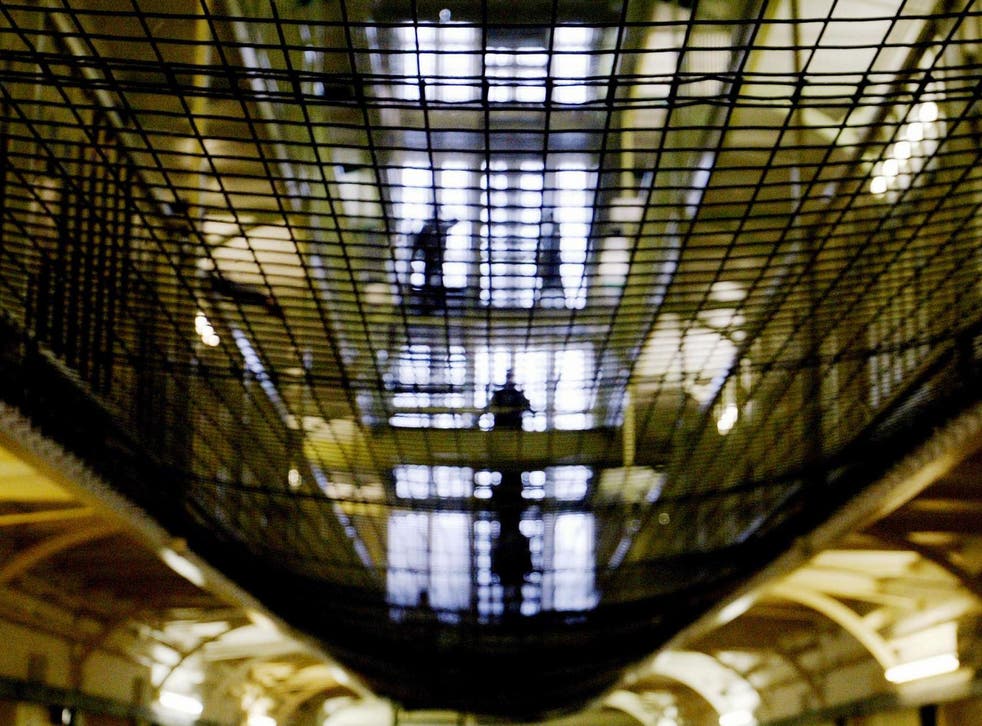 The prison estate is in crisis. That much we know. Rampant violence, officer corruption, riots, murder, suicide, record-high levels of self-harm and assaults. These are the norms of life for those on the inside.
At the heart of this "appalling" system, as described by a justice committee of MPs late last year, is an explosion in drug abuse. Much has been made of psychoactive substances such as "spice" and the damage they are inflicting behind bars. Tales of addicted inmates reduced to zombie-like states, prone to sudden outbursts of violence, regularly make the headlines – with authorities helpless to take effective action.
But the picture we have of the estate's drug epidemic is far from complete and, crucially, overlooks the role of medical prescriptions – provided by prison doctors and part-funded by the taxpayers' money – which, like spice and other "legal highs", are contributing to what the Forward Trust has described as a "chaotic cycle of abuse and crime".
As authorities attempt to tackle rising abuse rates – the number of inmates addicted to illicit substances has more than doubled in five years – concerns are now being raised of the prison estate's policy of prescribing and dispensing synthetically-produced opiates, such as methadone and buprenorphine, in a bid to tackle prisoner addiction.
Prison officers, former inmates and charity workers within the sector have all told The Independent that the existing system is flawed, heightening the likelihood of recidivism and death by overdose while fuelling a dangerous drug economy inside prisons.
UK news in pictures

Show all 50
Under the current policy set by the Department of Health and Social Care (DHSC), inmates with drug addictions are typically placed on a prescription programme of substitute medication and sent to a prison's drug wing.
If a prisoner is serving a sentence longer than six months, treatment services are encouraged to reduce their dose gradually and work towards abstinence. If an inmate has been sentenced for less six months, the guidance is to keep them on a substitute prescription, and continue it when they return to the community.
Such an approach is underpinned by "sound health rationale" and holds the potential to "save lives", but putting policy into practice has proven virtually impossible within the unstable conditions of the prison estate, says Mike Trace, chief executive of the Forward Trust and former deputy drugs tsar to Tony Blair.
"The strategy is undermined by too many prisoners not complying with the treatment – selling on the drugs prescribed to them, and continuing to use a cocktail of drugs from the black market," he tells The Independent.
"Very few prisoners are given the opportunity to break out of the cycle of drugs, crime and re-imprisonment."
In reality, only a small proportion of prisoners receiving substitute drugs follow the desired route of stabilisation, a source with inside knowledge of the DHSC's policy said.
Prisoners serving short-term sentences, typically between six and 12 months, are most at risk, according to Steven*, a veteran prison officer at HMP Long Lartin who has served 24 years on the frontline. Rather than easing these inmates towards abstinence, he says, prisons will typically up their dosages in the weeks prior to release and, in doing so, "maintain" their drugs habits – "free of charge".
"You've got prisoners who come in who are heroin addicts, and rather than try to wean them off this stuff we just maintain their habit until they go out," he tells The Independent.
"They might come in off the streets and they'll have a heroin addiction. So, what do they do, they come in and they'll be put on 150ml of methadone, they'll keep them on that. So they'll go from 150ml, over six months it'll be 100ml, then nine months it'll be 75ml, then they'll be thinking 'oh God, he's due out in three months' time' then they start retoxing.
"They start upping the levels again to what they were on when they came in, purely because they don't want them to go out and OD. So all we've done is maintained his drug habit, free of charge, and then put them back out to maintain their drug habit, to then come in again.
"We spend more on that side of things, for Subutex [buprenorphine] and morphine, than any other sort of drug in the prison service. We spend millions on it to maintain prisoners' habits."
Freedom of information requests carried out by The Independent have revealed that from a sample of 16 prisons, 13 of these have seen a rise in prescription rates or spending on drug substitutes over the past five years.
HMP Nottingham, a category B prison with an operational capacity of 1060, witnessed one of the most marked increases during this period. Between 2014 and 2018, the number of prisoners prescribed methadone more than doubled, rising from 429 to 948.
Elsewhere, at the likes of HMP Belmarsh, HMP Birmingham and HMP Hindley, expenditure on methadone and buprenorphine has more than doubled or tripled in recent years.
Officials say that opiate substitutes are also being used as a "currency", with doctors, nurses, prison officers and inmates caught in a "constant game of cat and mouse" as the latter attempt to sell their prescribed drugs to other prisoners. This leads to the formation of a black market behind bars.
"When you've got drugs like that, Subutex and methadone, they all trade with each other," says Mark Fairhurst, the national chairman of The Professional Trades Union for Prison, Correctional and Secure Psychiatric Workers, which has 37,500 members across the UK.
"So what I'll do is put a cotton wool bud in my mouth, take the methadone which will suck up in the cotton wool, take it out my mouth, ring it out in a little cup for you and you give me your canteen or whatever. It's unbelievable."
Frances Crook, chief executive of the Howard League for Penal Reform, has warned that the current system is only getting worse. "Inside, there has been an increase of people dying from drug overdoses and cocktails of illegal and prescribed drugs," she says. Outside of prison, "it appears that the majority of people who die from drug overdoses in the community have recently been released."
Nonetheless, the Ministry of Justice is "confident" of turning this crisis around. It has committed an extra £70m to fighting drugs, increasing security and improving decency, and believes the right steps are now being taken to create "a safer environment" inside the country's prisons.
The Independent also understands that new "drug lockers" are set to be trialled in some prisons to combat the issues that come with the prescription of medication. Typically, inmates will pick up their daily or weekly doses from the prison drug hatch, at a regular time known to all. This allows dealers to identify, coerce or rob these individuals, sparking violence and further fuelling a prison's drug economy.
However, under the new initiative, lockers will be installed with biometric data that means prisoners can access their medication at any time of the day or week with one touch of a button. A source with knowledge of the scheme said the approach could help limit the flow of drugs inside prisons.
For now, though, optimism continues to run low in the estate. For one former prisoner, who now works in reform and rehabilitation, authorities need to stop passing the buck and develop an approach that actually helps inmates combat their addictions.
The policy of retoxing a prisoner if they're not clean before release carries risks, he says. "They'll up the dosage again so he can go back into society as then they're not an issue of the prison anymore – they're now an issue of the probation service.
"We've not created a solution, you've just moved the problem to someone else."
*Names have been changed to protect identity
Join our new commenting forum
Join thought-provoking conversations, follow other Independent readers and see their replies