Young offenders locked up for nearly 24 hours in UK prisons in breach of human rights law, report reveals
Juveniles placed on 'separation' lists spending up to 23.5 hours a day locked up in what amounts to 'inhuman and degrading treatment', warns European Committee for the Prevention of Torture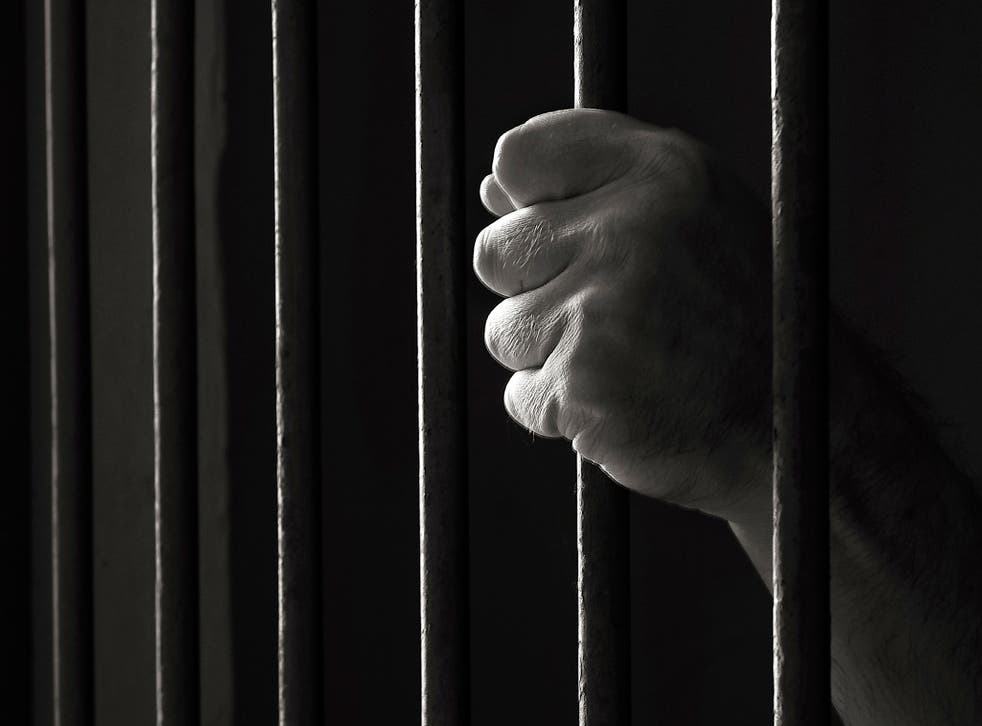 British young offenders have suffered "inhuman and degrading treatment" due to being locked up for nearly 24 hours at a time, in breach of the European Convention on Human Rights, a damning new report has warned.
Published by the European Committee for the Prevention of Torture (CPT), which is part of the 47-nation Council of Europe, the report raised "deep concerns" about violence, overcrowding and solitary confinement in both Young Offenders Institutions (YOIs) and adult prisons.
It found that on occasion juveniles were being held in conditions "akin to solitary confinement" for up to 80 days for reasons of "discipline and good order", while others were regularly held for 30 days or as long as 60 days.
At Cookham Wood Young Offender Institution (YOI) in Kent, which was visited by the CPT, the report said juveniles were spending on average only five hours out of their cells.
Some were placed on "separation" lists — denoted by vivid pink stickers of "do not unlock" on their cell doors. It said they could spend up to 23.5 hours a day locked up alone.
The Committee warned that such conditions amount to "inhuman and degrading" treatment, which is prohibited under the European Convention on Human Rights.
One juvenile cited in the report who had a "do not unlock" sign on his door spent all day lying on his bed under his covers, blankly looking at a TV screen, talking to and meeting no one. Another inmate, aged 15, had been held in such conditions for several weeks, and had no information about how much longer he would be held under such a restricted regime.
CPT Vice President Mark Kelly told The Independent that during the visit to Cookham Wood they found that youngsters were being banned from taking part in education and activities, and were instead spending all day locked in their rooms, apart from half an hour of exercise, with "only a TV for company".
"This points to the very impoverished regimes that young people have in a lot of the prisons. There were just over 40 juveniles in Cookham Wood who for various reasons were not taking part in education or activities of any kind, and they actually had pink signs on their door saying 'do not unlock'," he said.
"If you had one of these signs, it meant that you wouldn't be allowed out at all except half an hour for a period of exercise, which you'd take on your own, and for meal times, for which you were accompanied by staff to pick up your food and then you would eat it on your own in your cell. So effectively you were locked up for 23 and a half hours a day with just a TV for company."
Mr Kelly added: "What we were seeing in practice was solitary confinement. That's effectively the regime they were in. And the CPT's view, as the relevant treaty body, is that to keep juvenile inmates in conditions of that nature amounts to inhuman and degrading treatment."
Figures also showed a similar situation in other YOIs, with a considerable number of prisoners spending up to 22 hours per day locked up in their cells, with many inmates stating that the long lock-up times contributed to a sense of frustration.
The committee recommended that the YOI Rules in the UK must be amended to reflect the "increasing trend" at the international level to promote the abolition of solitary confinement as a disciplinary sanction in respect of juveniles, and to ensure that inmates attend education and purposeful activities on a daily basis.
It comes two months after an investigation by The Independent earlier this year found that British prisons were holding child inmates in solitary confinement in an alleged breach of UN torture rules and British law.
More than a dozen examples were uncovered in the investigation, including a teenage prisoner with a serious mental health condition who, it was claimed, was placed in solitary confinement inside a number of different British jails during a period of six months, causing him considerable distress and psychological damage.
The CPT report also warned of an "alarmingly high" number of recorded violent incidents at all prisons, both adult and juvenile, it visited, and said that none of the establishments visited could be considered safe for prisoners or staff.
Injuries to both prisoners and staff included cases of scalding water being thrown over victims and 'shank' (make-shift knife) wounds, head wounds, broken noses and broken teeth. Inmates frequently required hospitalisation and, in one case, resulted in death.
The CPT cited a lack of trust in the staff's ability to maintain prisoner safety and recommended that a "far greater investment" in preventing violence must be undertaken.
Alarmingly, the report stated that these figures under-record the actual number of incidents and consequently fail to afford a true picture of the severity of the situation. It urged that "concrete measures" must be taken to bring prisons back under the effective control of staff, reversing the recent trends of escalating violence.
Over the last 25 years, the prison population has nearly doubled, and almost all adult prisons now operate at or near full operational capacity and well above their certified normal capacity.
Due to nationwide budgetary cuts, the number of front-line officers in English prisons has meanwhile dropped by some 30 per cent over three years, while the number of inmates has continued to rise.
The CPT said there was "need for profound reform of the prison system at the highest political level", and that taking "resolute action to tackle the problem of violence in prisons in England and Wales" was a "prerequisite" for the successful implementation of other elements of the authorities' reform agenda.
The Committee requested the UK authorities to provide within six months a response giving a full account of action taken to implement them, and added that unless determined action is taken to "significantly reduce" the current prison population, the improvements envisaged by the authorities' reform agenda would remain "unattainable".
Mr Kelly said the Committee had "reservations" about the extent to which the UK Government is currently giving the issues the necessary political priority, saying initiatives that have been announced about building new prisons and recruiting prison officers are not sufficient.
"We're seriously preoccupied about the extent to which prisons in England are unsafe, both for prisoners and for prison staff," he said. "Since we've been going to the UK the prison population has doubled, but there have been significant cuts in staffing. In a number of the prisons we went to the inter-prisoner violence was absolutely endemic. It was spiralling out of control.
"This is an issue that the UK authorities are well aware of. Liz Truss has spoken about it on a number of occasions. But the reservation we have as a treaty body is about the extent to which tackling this problem of violence is really being given the political priority that it should be given and that it needs.
"They are proposing a programme of recruitment of additional prison officers, but the problem is prison officer numbers have fallen so low that when you bring younger staff into prisons straight from training, they're coming into a very intimidating environment, and a lot of them are not staying there.
"They've said they're building more prisons, but the authorities need to be looking at measures to make sure that the capacity and the population actually come into balance. Building new prisons in itself is not a solution."
Responding to the report's findings, John Wadham, chair of the UK's National Preventative Mechanism, said: "This report is an important reminder that there is much to be done to improve the conditions in which people are held and how they are treated.
"Governments and detention authorities need to involve our members in their work to take forward these recommendations and to improve the conditions in our prisons, hospitals and detention centres.
"I am particularly concerned by their finding that a number of children held in one young offender institution spent 23.5 hours a day locked in their cells. I agree with the CPT that such conditions amount to inhuman and degrading treatment.
UK news in pictures

Show all 50
"We welcome the CPT's focus on the use of isolation and segregation across all types of detention, and encourage the authorities to use the NPM's recently published comprehensive guidance to make the changes necessary.
A Ministry of Justice spokesperson said: "We have always been clear that we need to make our prisons safe so we offenders can turn their lives around and live as law-abiding citizens. That is why we have taken immediate action to stabilise the estate by tackling the issues that undermine security, and are investing £100 million annually to boost the frontline by 2,500 officers.
"These measures, along with the work to overhaul our prisons so they become places of reform, will help reduce crime, create fewer victims and safer communities."
Register for free to continue reading
Registration is a free and easy way to support our truly independent journalism
By registering, you will also enjoy limited access to Premium articles, exclusive newsletters, commenting, and virtual events with our leading journalists
Already have an account? sign in
Register for free to continue reading
Registration is a free and easy way to support our truly independent journalism
By registering, you will also enjoy limited access to Premium articles, exclusive newsletters, commenting, and virtual events with our leading journalists
Already have an account? sign in
Join our new commenting forum
Join thought-provoking conversations, follow other Independent readers and see their replies