UK's first nationwide 'quiet hour' to be held to help people with autism
Lights will be dimmed and music turned down in restaurants and shops to raise awareness of autism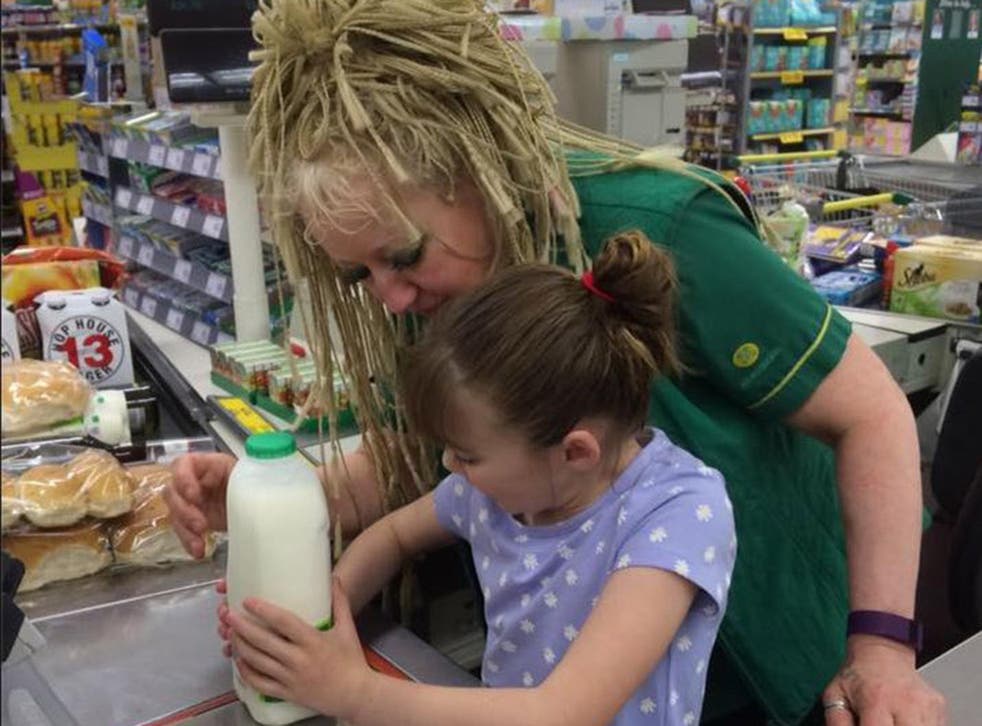 A nationwide "quiet hour" is to be held in shops later this year as part of a project to raise awareness of autism.
Fourteen Intu shopping centres will join the National Austistic Society's awareness campaign, which will see lights dimmed and music turned down in restaurants and shops on 2 October.
A number of major retailers have already signed up to the initiative, including Clarks and Toys R Us.
Autism: Can you make it to the end?
Research by the National Autistic Society suggests 64 per cent of autistic people avoid going to the shops, and 28 per cent have been asked to leave a public place for reasons associated with their autism.
The society estimates 11 in every 1,000 people are on the autism spectrum.
Autistic spectrum disorder is an umbrella term for a range of similar conditions, including Asperger syndrome, which affect a person's social interaction, communication, interests and behaviour.
UK news in pictures

Show all 50
Matt Davis, father to 9-year-old Isaac, who is autistic, said: "Noise, lighting and crowds are all triggers for Isaac so either we avoid shops altogether or we have to put in a great deal of preparation to ensure Isaac doesn't become overwhelmed.
"Unfortunately, my wife and I find that the stress doesn't stop with having to pay close attention to Isaac's sensory overloads, we also have to take into account the public's perception of Isaac's behaviour and that can be difficult."
He added: "The idea of having specific 'Autism Hours' where the triggers of sensory overloads are reduced would make life so much easier and would allow Isaac to prepare effectively."
Mark Lever, chief executive at the National Autistic Society, said: "We're delighted by the response to the National Autistic Society's Autism Hour so far, and that shopping centre owner intu, Clarks and Toys R Us are involved already.
"We're encouraging other shops and services to follow their lead and take simple steps that will lead to a more autism friendly world."
Register for free to continue reading
Registration is a free and easy way to support our truly independent journalism
By registering, you will also enjoy limited access to Premium articles, exclusive newsletters, commenting, and virtual events with our leading journalists
Already have an account? sign in
Register for free to continue reading
Registration is a free and easy way to support our truly independent journalism
By registering, you will also enjoy limited access to Premium articles, exclusive newsletters, commenting, and virtual events with our leading journalists
Already have an account? sign in
Join our new commenting forum
Join thought-provoking conversations, follow other Independent readers and see their replies