UK military forced to borrow Nato planes to monitor increasing activity by Russian submarines, shows new figures
MP accuses Government of 'hollowing out' UK's ability to defend itself
Lizzie Dearden
Home Affairs Correspondent
Wednesday 10 January 2018 17:07 Comments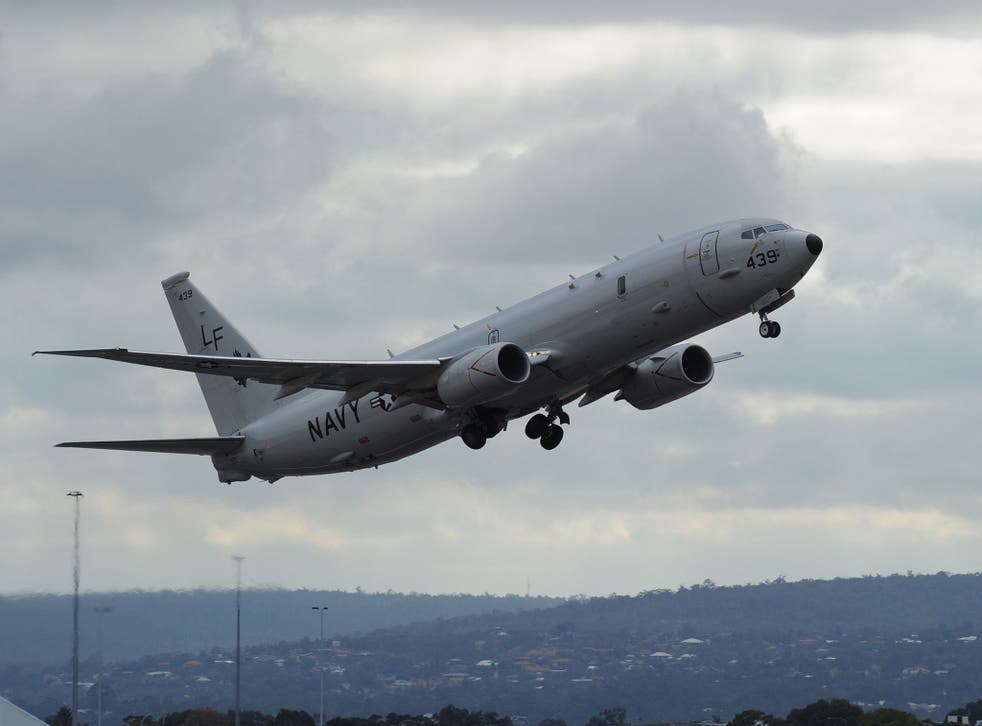 There are no British maritime patrol planes to monitor increasing activity by Russian submarines and other threats, new figures have shown.
The Government was accused of "hollowing out" the UK's defence capability after being forced to rely on Nato aircraft since it scrapped a project to replace its own ageing fleet.
In October, American and Canadian spy planes had to be deployed from an RAF base in Scotland to track a suspected Russian submarine.
The operation came as Michael Fallon, then the Defence Secretary, warned of an "extraordinary increase in Russian submarine activity" in the North Atlantic.
He noted that Vladimir Putin's government spends 4 per cent of its GDP on defence, compared to 2.1 per cent in the UK, adding: "We should not ignore the international context."
New figures show 17 maritime patrol aircraft belonging to Nato allies were deployed to RAF Lossiemouth last year – eight from the US and others from Germany, France, Norway and Canada.
Martin Docherty-Hughes, a Scottish National Party MP who sits on the Defence Committee, obtained the information through a parliamentary question.
"These figures reaffirm how disastrous the decision to chop up – quite literally – the RAF's Nimrod fleet in 2010 was," he said.
"While we are always grateful for support from our allies, they must be acutely aware of the hollowing out of UK defence capability that this maritime patrol deficit highlights.
"Coming in the same week that we hear the MoD is delaying the security review yet again, we have to ask if the Tories are taking the decisions to address the real threats we face.
"I would like to hear them restate their commitment to purchasing all nine of the promised Poseidon P-8 aircraft."
The Poseidon programme has itself been delayed, with planes previously scheduled to enter service in 2019 but now not due to start patrolling until 2020.
Maritime patrol aircraft are designed to undertake long journeys over water, on missions including reconnaissance and search and rescue.
The UK used Nimrod planes for the task for decades but a project to replace the fleet was scrapped by ministers in 2010 amid delays and rising costs.
Liam Fox, then the Defence Secretary, said the programme was almost £800m over budget and running seven years late when the new Government took office.
"The single [Nimrod] MRA4 aircraft that had been delivered to the RAF was so riddled with flaws it could not pass its flight tests, it was simply unsafe to fly," he said. "We took the decision not to throw good money after bad."
UK news in pictures

Show all 50
That scrappage programme itself cost £200m, angering campaigners who battled to save the new Nimrods.
There have been no British specialised maritime patrol aircraft since the last Nimrod left service in 2012, although some types of aircraft, including the Hercules and Sentry, can carry out some forms of surveillance.
​Nato maritime patrol aircraft have been stationed at British bases ever since – a move critics say leaves the UK dangerously "reliant on the goodwill of others" for its own security.
In 2016, 37 foreign maritime patrol aircraft were temporarily deployed at RAF Lossiemouth, with 21 jets stationed there in 2015.
The Ministry of Defence (MoD) said it has "robust" maritime surveillance in place.
"We have robust, multi-layered maritime surveillance including both RAF and international allies' aircraft, as well as sonar-fitted frigates and submarines," a spokesperson said.
"For the future we are committed to investing £3bn into nine new P-8 Poseidon aircraft to patrol the seas from 2020."
Additional reporting by PA
Register for free to continue reading
Registration is a free and easy way to support our truly independent journalism
By registering, you will also enjoy limited access to Premium articles, exclusive newsletters, commenting, and virtual events with our leading journalists
Already have an account? sign in
Join our new commenting forum
Join thought-provoking conversations, follow other Independent readers and see their replies