UK terror attack is a matter of 'when, not if', Met chief warns
Threat level remains at 'Severe'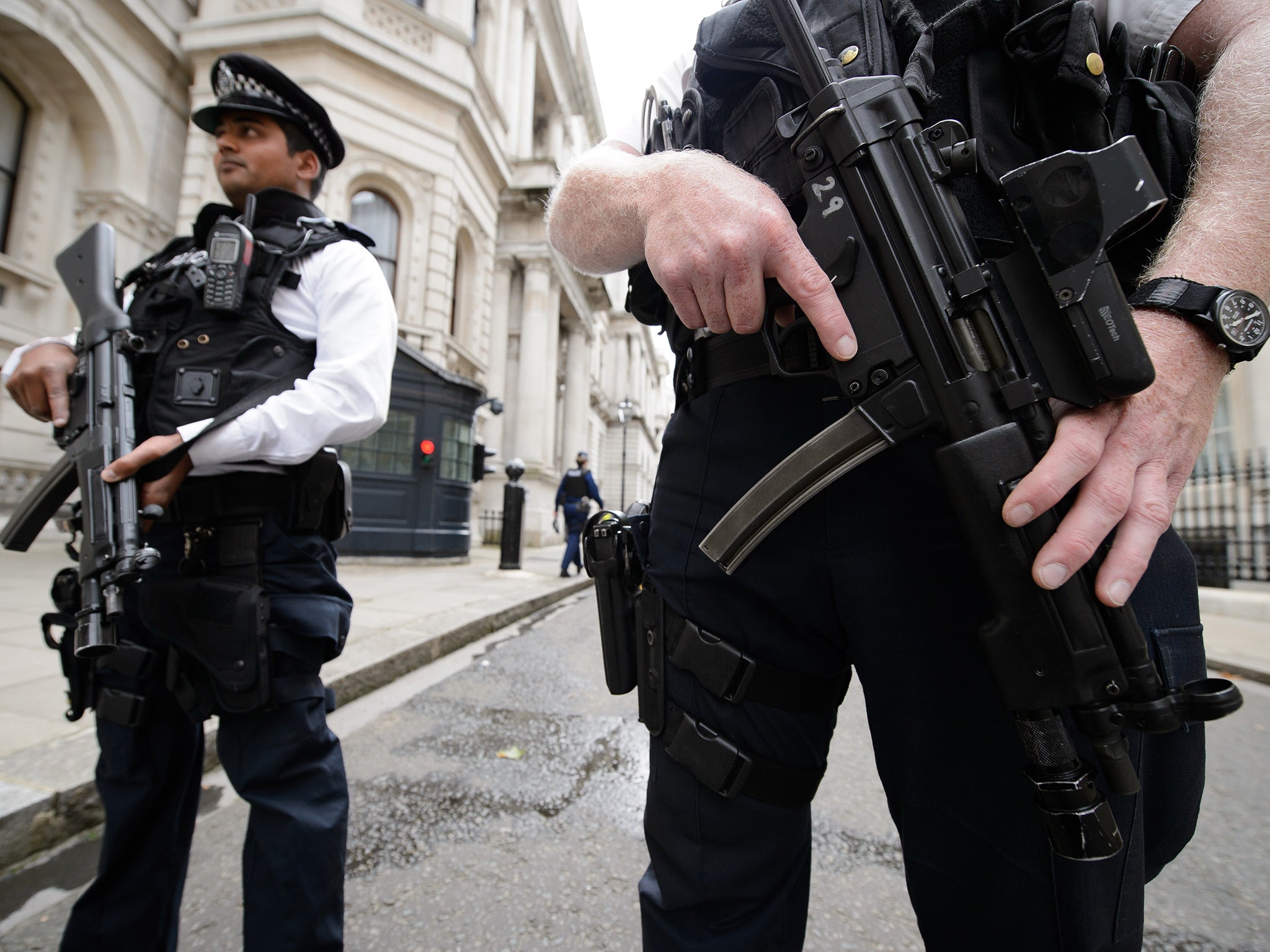 A terror attack in the UK is a matter of "when, not if", the commissioner of the Metropolitan Police has warned.
Sir Bernard Hogan-Howe has said he cannot promise an attack will not take place, despite being the man in charge of preventing them.
Writing in the Mail on Sunday, Sir Bernard said instead he could offer reassurance by explaining what police and security services are doing to protect the public.
In pictures: Mock terror attack in London
Show all 5
Speaking of the terrorist atrocities Europe has seen recently, he said: "I feel and understand that fear, and as the police officer in charge of preventing such an attack I know you want me to reassure you.
"I am afraid I cannot do that entirely. Our threat level has been at 'Severe' for two years. It remains there.
"It means an attack is highly likely – you could say it is a case of when, not if."
Explaining the work of the police, he pointed to the number of terror plots that had been foiled since the murder of Lee Rigby in May 2013, including one to murder officers at Shepherd's Bush police station, west London, and another to carry out a Lee Rigby-style attack on US soldiers in East Anglia.
He said the relationship between the police, MI5 and MI6 was a "world-beater" which has given the UK an intelligence advantage and said the nation's gun control laws helped make it difficult for terrorists.
The commissioner added: "Now our resilience has increased as all Met officers who carry a gun have been trained to go forward and take the initiative, in the face of a new terrorist threat.
"Meanwhile we are training hundreds of extra officers so they are ready to supplement our numbers during an attack similar to that seen in Paris. This increases overall numbers of firearms officers by 600 to 2,800."
The UK's top officer also said the "British way of life and culture" made the UK hostile to terrorists.
He said the fact most British police are unarmed gave the public a healthier relationship with officers, helping neighbourhood officers become the nation's eyes and ears, and praised the UK's tolerance and acceptance.
Sir Bernard wrote: "London is a vibrant city. I am especially proud to police it. Hostile to terrorists and a place the world wants to visit and invest in - and rightly so.
"Help us to keep it that way - be our eyes and ears against terror - but also enjoy it. We should be positive and enjoy our freedoms.
"Yes, these can feel like dark and desperate times, I feel that too sometimes, but defeating this terrorism is as much about refusing to be afraid as anything else, refusing to change our beliefs, our values or our way of life.
"We will not become like them, we will not hate, we will not be cowed and because of this they will never win."
Additional reporting by AP
Join our commenting forum
Join thought-provoking conversations, follow other Independent readers and see their replies