Ukip branch chairman: 'London is being ethnically cleansed of white people'
Jeremy Zeid said he found the lack of white people in Ilford 'worrying'
Lizzie Dearden
Wednesday 28 May 2014 17:22 Comments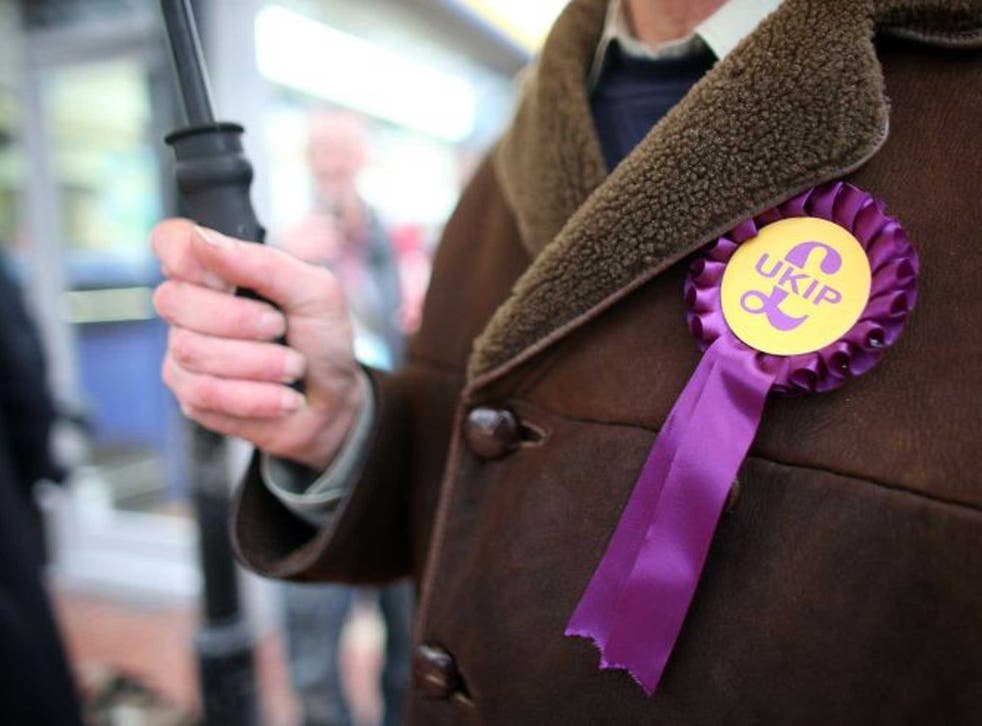 A Ukip branch chairman has suggested that parts of London are being "ethnically cleansed" of white people.
Jeremy Zeid, the chairman of the Eurosceptic party's branch in Harrow, suggested a Labour MP could be "complicit" in what he called "disappearing diversity" in Ilford, north-east London.
In a string of tweets, he wrote: "Having just been to Gerard Batten's [Ukip MEP] office in Ilford, the almost [sic] absence of white faces in Ilford is worrying.
"Mike Gapes is so busy being 'right on' he is either blind to or deliberately complicit in the ethnic cleansing of Ilford which I'm sure will be called 'racist'.
"A word so overused by the t***pot Left as to be completely devalued."
The comments sparked several responses on Twitter, with many people asking what he found so "worrying".
Mr Zeid replied: "Are you not worried when diversity disappears?"
He failed to get elected in the Kenton East ward of Harrow in last week's local elections, receiving four per cent of the vote.
Mr Gapes, the Labour MP for Ilford South, had previously tweeted about controversial Ukip campaign posters inferring that European migrants steal jobs, calling them "racist".
"When I saw these tweets I was just shocked," he added.
"My point is what is Farage going to do about it?"
Ilford, in the London Borough of Redbridge, is one of the most ethnically-diverse places in the UK.
Just over 42 per cent of residents are white and a third were born outside the UK, according to the 2011 census.
Mr Gapes said: "One of the great things about Ilford is that it's so diverse and multicultural…this is an insult to my constituents."
Mr Zeid has not yet responded to our requests for a comment.
Register for free to continue reading
Registration is a free and easy way to support our truly independent journalism
By registering, you will also enjoy limited access to Premium articles, exclusive newsletters, commenting, and virtual events with our leading journalists
Already have an account? sign in
Join our new commenting forum
Join thought-provoking conversations, follow other Independent readers and see their replies