Ukip cancels Freephone number after protesters repeatedly called to push up costs
The closure comes after the party's Freepost address was sent blood and faeces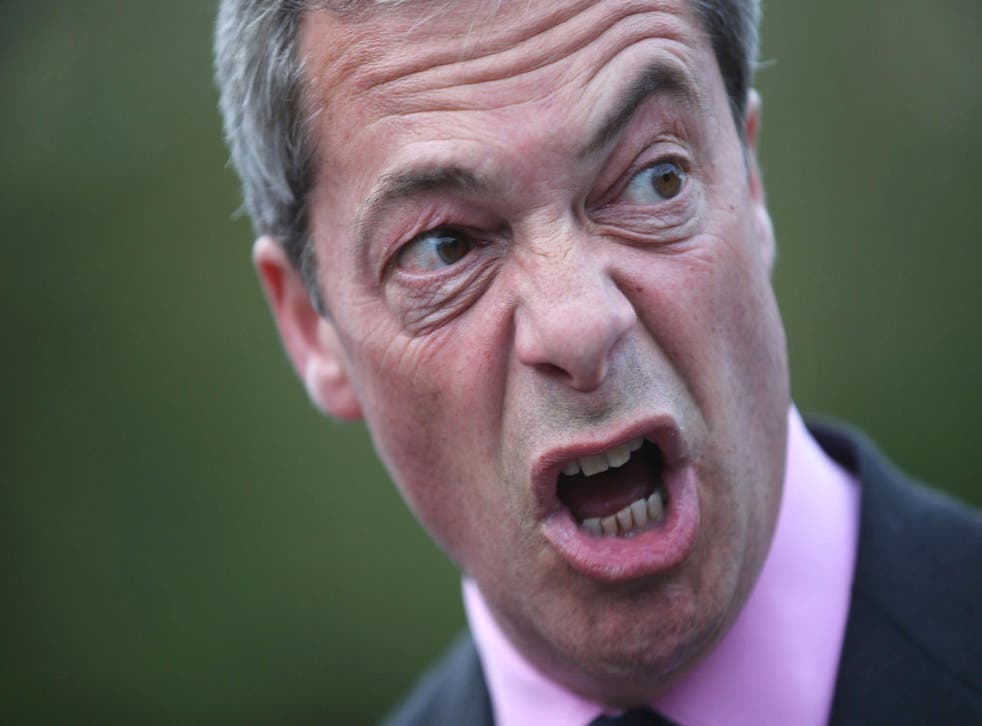 Ukip has suspended its Freephone number after opponents mounted a campaign of calls to push up the party's costs.
The withdrawal of the service – free for callers but paid for by Ukip – comes less than a fortnight after the party was driven to suspend its Freepost address.
Both services were targeted by campaigners who were determined to make them as expensive as possible for the party and in the case of Freepost, as unpleasant as possible – the contents of some packages included blood and faeces.
Anyone trying the Freephone number last night was met with a pre-recorded message that told them: "Unfortunately, this Freephone number has been subjected to a concerted campaign of malicious nuisance calls and as a result we have been forced to suspend this service."
Previously, the BNP and National Front have had to withdraw Freephone numbers and one of the activists involved in the campaign celebrated Ukip's decision last night as "a hat-trick".
The anonymous campaigner told The Independent that one of the tactics used by anti-Ukip activists was to programme computers to call the number continually, keeping the line open until someone in a Ukip office cut them off or until an answerphone message ran out of space.
The withdrawn Freephone number was replaced with an alternative line that callers will have to pay to use.
Join our new commenting forum
Join thought-provoking conversations, follow other Independent readers and see their replies