Ukip councillor Donna Edmunds regrets saying refusing gay people service should be allowed
Donna Edmunds said she hoped her comments did not embarrass the party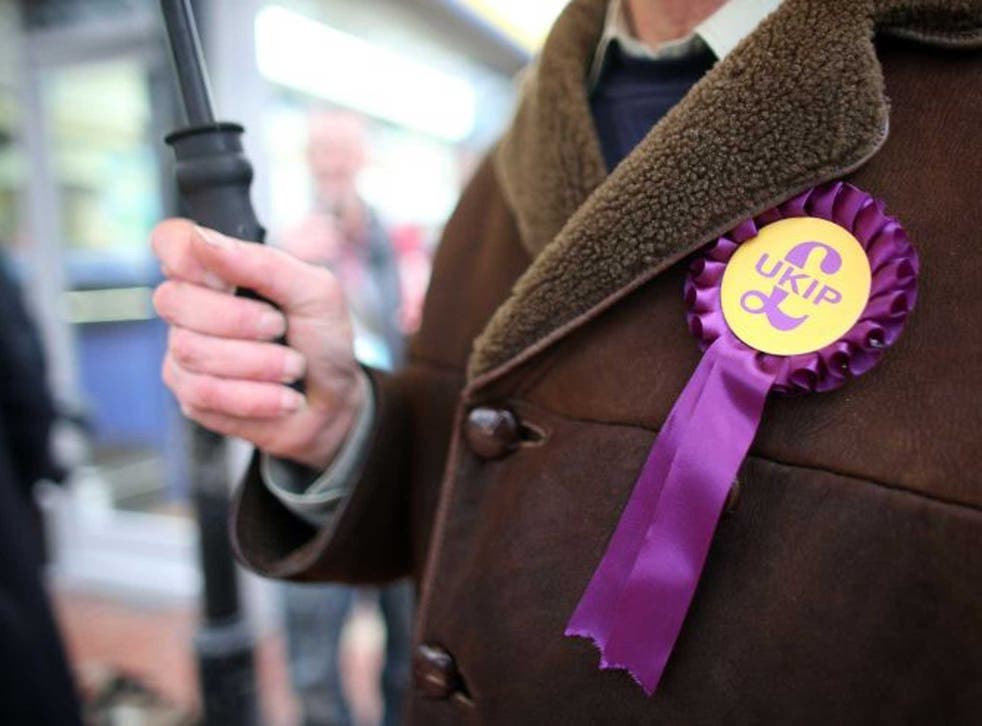 A Ukip councillor and MEP candidate who said business owners should be able to refuse service to gay people and women says she regrets her making the comments.
Donna Edmunds, an MEP candidate for the South East and a Lewes district councillor, posted the comments on an internet forum when she was asked whether she supported remarks made by Henley-on-Thames Ukip councillor David Silvester who said the floods this winter had been caused by the Government's support for gay marriage, according to the Argus newspaper.
The mother of one claimed she did not agree with her party colleague but said business owners should be allowed to refuse service to anyone they wanted to for any reason, the paper said.
She said: "I believe that all business owners, Christian, Muslim, gay, straight, should be allowed to withhold their services from whomever they choose whenever they choose.
"It's their business. Why should they be forced to serve or sell to anyone?"
When the 32-year-old was asked to clarify her statement, she told the paper: "I'm a libertarian so I don't think the state should have a role on who business owners serve.
"I wouldn't refuse to serve gay people. I'm not saying their position is a correct one. I'm saying they should be free to make that choice themselves."
Her remarks drew criticism on the Lewes Forum, with one commenter calling her views "thoughtless, ugly and discriminatory" while another posting under the name "local resident", said: "What is amazing is that a woman in 2014 is saying that men should be allowed to discriminate against her. Let alone all the other examples. It beggars belief."
After reflecting on her comments, Ms Edmunds said: "I regret what I wrote and can see how an essentially libertarian stance could be broadly misinterpreted.
"I in no way endorse any form of discrimination. I believe in cutting red tape for business and I also strongly believe in an individual's personal and religious freedoms, but I stand against any form of prejudice.
"I hope this remark has not caused any embarrassment for the party."
A Ukip spokesman said: "It would appear that these comments were deeply misguided and we do not endorse the position intimated, but we believe she has apologised for the remarks."
It is not the first time Ms Edmunds has courted controversy online, according to The Argus.
In 2011, the councillor was forced to stand down from her role as lead councillor for communications in Lewes after labelling a constituent a "village idiot" on Twitter, the paper said.
She was also criticised after telling a constituent to "pay your taxes to die of cancer if that's what you want" during an online row about the NHS, it said.
Join our new commenting forum
Join thought-provoking conversations, follow other Independent readers and see their replies