Families want answers over 'callous' use of dead children's identities by undercover police
Names of children who died as young as two days old were used as cover identities, inquiry hears
Lizzie Dearden
Home Affairs Correspondent
Friday 23 April 2021 16:26 BST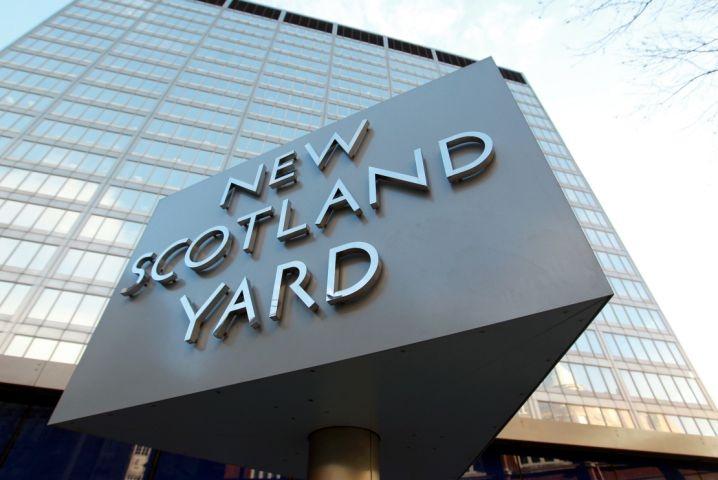 Bereaved families have demanded answers over the "callous" use of dead children's names by undercover police officers as they spied on protest groups.
The Undercover Policing Inquiry (UCPI) is examining practices that continued in a secretive Metropolitan Police unit for around two decades.
A hearing on Friday was told that some of the children whose identities were appropriated had died as babies, and that their loved ones did not know.
Officers who committed criminal offences while undercover may also have been arrested, prosecuted and convicted in the children's names.
Heather Williams QC, representing families whose loved ones' names were used by police, said each had "experienced the death of a child - a life event amongst the most difficult that it is possible to suffer".
"More recently, the families have also suffered the horror of learning that their loved ones' identities were used by undercover officers precisely because of their bereavement, because their son or daughter lost their life when they were a child," she added.
The lawyer said relatives who had seen the "callous misuse of their loved ones' identities" wanted to know whether the "abuse of their memories of their loved ones was necessary" or served legitimate policing purposes.
"How on earth did this abhorrent practice come to be adopted?" Ms Williams asked.
"We believe that the conclusion inevitably must be that there was no clear rationale, no sufficient justification and no necessity for this repulsive practice."
She represents relatives of Rod Richardson, who died when he was just two days old in 1973, Kevin John Crossland, who died aged five in 1966, Neil Robin Martin, who died aged six in 1969, Anthony Lewis, who died aged seven in 1968 and Michael Hartley, who died aged 18 in 1968.
The UCPI is in its second phase, examining the activities of the Metropolitan Police Special Demonstration Squad (SDS) between 1973 and 1982.
Woman who had relationship with undercover police officer Jim Boyling gives her view as she launches legal action
The inquiry heard that the period saw the first adoption of dead children's identities for undercover officers.
Police lawyers and Scotland Yard have argued that using real people's identities was "an essential operational imperative" for officers to maintain their cover if challenged, for example to produce a birth certificate.
Ms Williams told the inquiry that the SDS Tradecraft Manual had referred to bereaved families and their loved ones in "offensively flippant terms".
The manual mentioned officers being tasked with "finding a suitable ex-person, usually a deceased child" and advised to find a death that was "natural or otherwise unspectacular".
"Nothing has been provided that could justify the damage that the change of practice has caused to real bereaved, vulnerable human beings," Ms Williams added.
The UCPI is examining the monitoring of more than 1,000 groups stretching back to 1968.
It will hear from women who were deceived into relationships with undercover officers including Mark Kennedy, who targeted environmental movements.
Other groups infiltrated by the SDS and the National Public Order Intelligence Unit (NPOIU) include anti-war organisations, trade unionists and anti-racism groups.
A previous probe found that undercover officers had also spied on the family of murdered black teenager Stephen Lawrence as they campaigned for justice.
The inquiry was announced in 2015, amid public outrage over accusations that officers took fake identities from dead children, but was delayed by anonymity battles and legal arguments.
It started hearing evidence in October and is expected to last for three years.
Additional reporting by PA