Universal basic income may be adopted in Scotland providing a weekly cash payment for life
Nicola Sturgeon says she will consider approving the scheme that would give recipients up to £150 every week whether they have a job or not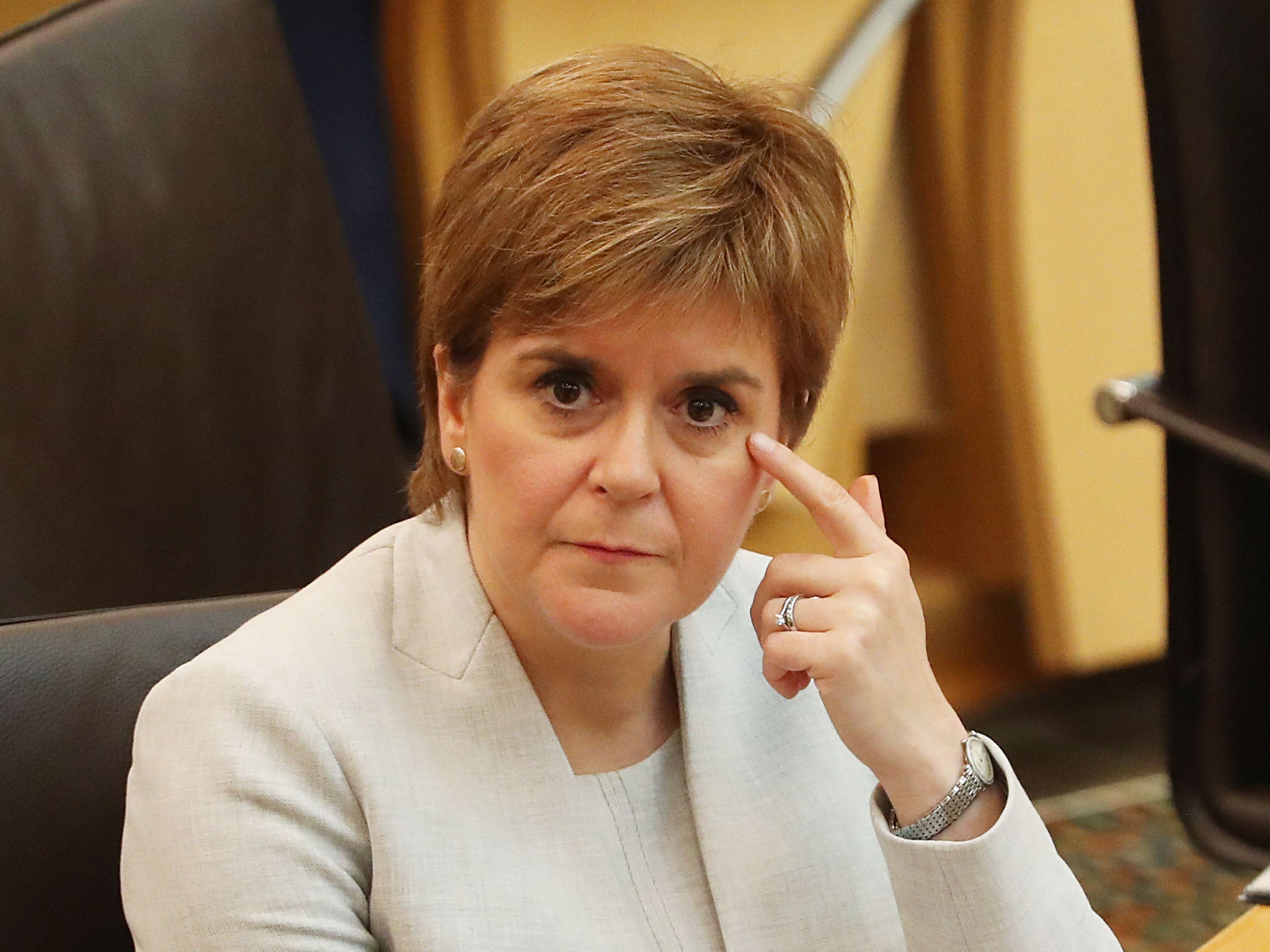 Scotland may adopt a universal basic income scheme that would guarantee a cash payment of up to £150 a week to its citizens for the rest of their lives, Nicola Sturgeon has said.
The First Minister said she would fund research into the proposal that would "inform parliament's thinking for the future".
The system has been championed as a method to do away with the UK's welfare system, but critics complain that it is complicated and pointed out that many of the handouts overlap.
It would see benefits payments such as the dole and housing all rolled into one lump sum. It would not be means-tested and would be given out whether the recipient has a job or not.
Advocates say it frees up State workers from assessing individual cases for benefits - such as housing payments and the dole - and that it also eliminates poverty.
But critics complain it pushes social policy "in the wrong direction" and the payments encourage people to work less and therefore contribute less in taxes to fund the scheme.
Ms Sturgeon told MSPs in Holyrood that the proposal to introduce the universal basic income payment in Scotland was worth considering "as we look ahead to the next decade and beyond".
She added: "The Scottish government will work with interested local authorities to fund research into the concept and feasibility of a citizen's basic income to help to inform parliament's thinking for the future."
The Scottish Greens are staunch advocates of introducing a universal basic income scheme north of the border and have been touting the policy for several years.
The party said in a statement: "The exploration of a Basic or Citizen's Income, a longstanding Green policy, is a positive step."
Pensioners would get £150 a week under their plan for the scheme, while working adults would get £100. Everyone under 16 would get £50.
But ministers in Scotland do not have the legal teeth to bring in the universal basic income scheme because Holyrood does not have full powers over social security, benefits and taxes.
The social welfare policy is already been tried in countries including Finland. Ministers there said it has caused a fall in stress-levels among those who receive the payment.
Two-thousand people between the ages of 25 and 58 are picking up €560 (£473) a month under the pilot project in the country for two years, regardless of whether they have a job or not.
Marjukka Turunen, head of KELA, the legal unit at Finland's social insurance agency, said it was helping to cut down on bureaucracy in government offices and tackle poverty.
She told US-based broadcaster Kera News: "This experiment really has an indirect impact, also, on the stress levels [of people] and the mental health and so on."
But the country's biggest trade union, the Central Organisation of Finnish Trade Unions, said the pilot programme was taking Finland's social policy "in the wrong direction".
Join our commenting forum
Join thought-provoking conversations, follow other Independent readers and see their replies