Number of universal credit claimants doubles since start of pandemic to 6 million, figures show
Continuing rise in people claiming benefits prompts fresh concerns about plans to cut £20 uplift in April
May Bulman
Tuesday 23 February 2021 09:58 Comments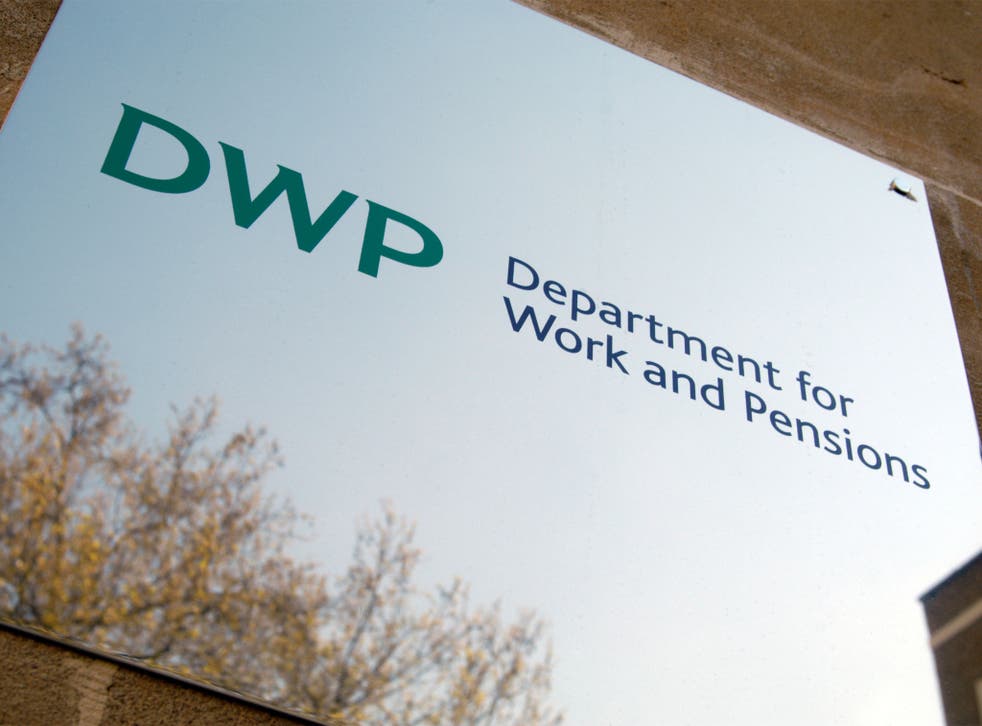 The number of people claiming universal credit in the UK has doubled since the start of the pandemic, new figures show, prompting fresh concerns about plans to remove the £20 uplift to the benefit in April.
Government figures released on Tuesday show the number of people receiving the welfare benefit has surged from 3 million in March 2020 to 6 million last month.
The biggest monthly surge was in April, when the figure rose by 40 per cent. But claimant numbers have continued to increase month-on-month, rising by 2 per cent – or around 90,000 people – in each of the past three months.
Around 446 people were still making new claims for universal credit every hour in the first week of 2021, and a total of 4.5 million people have made a claim for the benefit since coronavirus broke out in the UK last March.
The figures show that over 620,000 families with children have started claiming the benefit since the start of the pandemic, marking a 51 per cent increase. Two-thirds of the families now receiving universal credit are single-parent families, and around 90 per cent of single parents are women.
The figures have sparked renewed concern about the government's plans to remove the £20 uplift to universal credit, introduced last April to mitigate the impact of coronavirus on household finances, which is currently set to end on 31 March.
Chancellor Rishi Sunak is reported to be pushing against the extra payments, which cost £6bn annually, being maintained despite intense opposition from some Conservative MPs, opposition parties and anti-poverty campaigners.
A report by the Work and Pensions Committee earlier this month warned that removing the extra payment would represent a "failure" by government to recognise the reality of people struggling as a result of the pandemic.
In January, the Resolution Foundation think tank warned that millions face the sharpest drop in living standards in a generation and the decision on whether to keep the benefit boost would "help define whether this is to be a parliament of 'levelling up' living standards, or pushing up poverty".
One universal credit claimant, Elaine, from Stockport, was furloughed from her job as a legal secretary last March and made redundant in October.  She applied for the benefit and has been looking for jobs since, but has found it an uphill struggle.
Things have been more difficult since the new year as she is also homeschooling her daughter, which has meant spending more on heating and a bigger food bill.
Elaine said: "I didn't choose this new lifestyle. After working for 30 years it's devastating to see everything just go up in smoke. We're just about managing, but I have no contingency plan.
"If we lose that extra £20 a week in April I just don't know how I would cope. That would be the food shop gone. The stress of scraping by week to week is really getting to me and it's been made worse by this extra uncertainty."
In light of the latest figures, Alistair Cromwell, acting chief executive of Citizens Advice, warned that the loss of the £20 uplift "could spell financial turmoil", with "increased debt and hardship" for many families who are already struggling.
Maggie Bonser, an adviser at Citizens Advice Rotherham, echoed his concerns, saying: "We're having to let people know that their benefits might drop by £20 a week in April. For someone already struggling, that's catastrophic. They simply have no wiggle room in their budget.
"Many want to work but are coming up against a brick wall because there are no jobs. Others are working but are on reduced or variable hours. A cut to their benefits would mean missed bills, rent arrears and tough choices between putting the heating on and eating."
Jamie Grier, director of external affairs at Turn2us, said the continued high number of new claims for universal credit demonstrated that the economic consequences of the pandemic were "still in full swing".
"The government did the right thing by introducing the uplift in the first place, and they must now do the right thing by making it permanent and extending it across our social security system. Otherwise, be in no doubt, poverty will rise, and the economic recovery will be slower," he said.
Becca Lyon, head of child poverty at Save the Children, said that even with the extra £20 a week, parents were having to make "impossible choices" such as skipping meals, running up debts, or relying on charities and food banks to feed their children.
"Our country's safety net is supposed to help those who need it through difficult times. But instead of helping families to get back on their feet, we're talking about taking over £1,000 a year away from them during a pandemic," she added.
Minister for welfare delivery Will Quince said universal credit was a "vital safety net" that had "stood up to the challenge" of the pandemic, and said thousands of new work coaches the DWP was helping claimants get back on their feet with one-to-one tailored support.
He added: "Universal credit is one of the pillars of our support for families with lower incomes. Alongside it, our Covid winter grant scheme [CWGS] is keeping vulnerable children warm and well-fed, and our Plan for Jobs is helping people back on their feet and into work, with nearly 2 million people being supported through innovative programmes such as Kickstart and the job entry targeted support [Jets] scheme."
Register for free to continue reading
Registration is a free and easy way to support our truly independent journalism
By registering, you will also enjoy limited access to Premium articles, exclusive newsletters, commenting, and virtual events with our leading journalists
Already have an account? sign in
Join our new commenting forum
Join thought-provoking conversations, follow other Independent readers and see their replies