Half a million people eligible for universal credit during pandemic not claiming it, report suggests
Hundreds of thousands not aware they can claim benefit or chose not to because of perceived hassle or stigma, researchers find
May Bulman
Social Affairs Correspondent
Tuesday 20 April 2021 00:01 Comments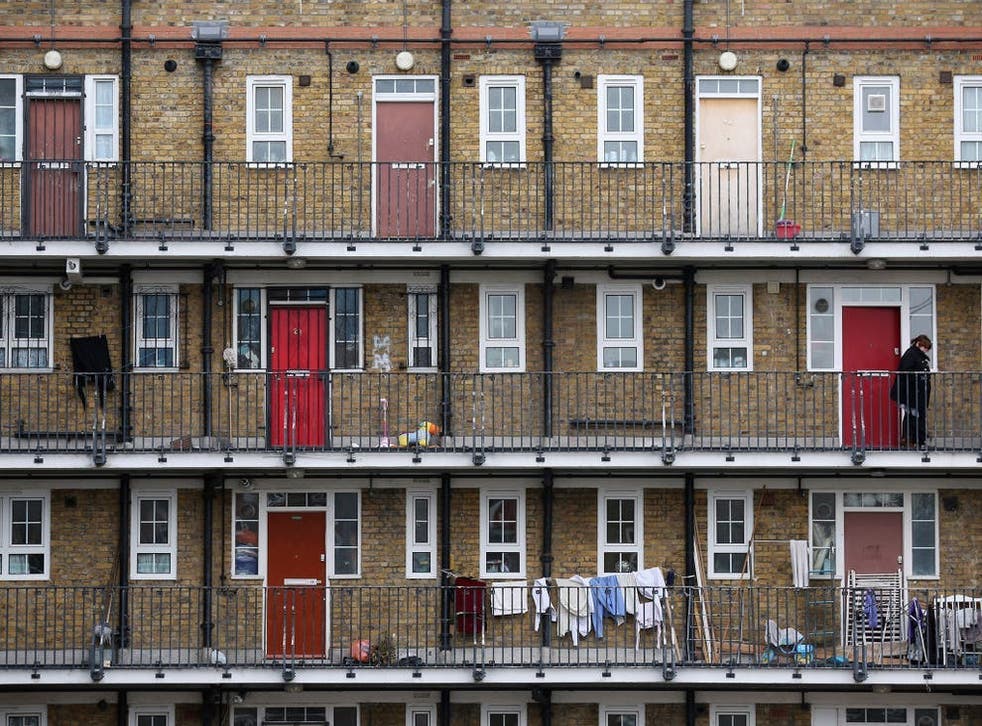 Half a million people who were eligible for universal credit at the start of the pandemic did not claim it despite often experiencing sharp falls in income, new research shows.
A report led by the University of Salford and funded by the Health Foundation finds hundreds of thousands of people were not aware they could claim the support, while others had chosen not to claim due to the perceived hassle of applying or the stigma around claiming benefits.
Ministers are now being urged to introduce a strategy to ensure people can claim the right benefits more quickly, correct misperceptions about the benefits system and attempt to address "benefits stigma".
The number of people claiming universal credit in the UK has doubled since the start of the Covid-19 pandemic, with more than 6 million people now receiving the benefit.
But the findings, based on a survey of 2,763 probable non-claimants, estimates that between 430,000-560,000 people were eligible for the benefit during the start of the Covid-19 pandemic but did not claim it – more than half of whom wrongly believed they were not eligible.
A further quarter of a million people thought they were eligible for universal credit but didn't want to claim it. A third of this cohort said that this was because they did not need benefits, while 59 per cent said it was because of the perceived hassle and 27 per cent due to benefits stigma.
Dr Ben Baumberg Geiger, lead author of the report and a senior lecturer at the University of Kent, said these individuals were "largely invisible" because the Department for Work and Pensions (DWP) no longer estimates how many people are affected, as it has previously done for other benefits.
"It is therefore no surprise that many of these people are experiencing poor mental health and financial strain, some of them severely," he added.
The study also found that nearly half of respondents reported severe financial strain – either falling behind on housing costs, not keeping up with bills or not being able to afford fresh fruit and vegetables daily.
A further two-thirds were unable to deal with an unexpected expense like replacing a fridge and more than one-in-six – equivalent to 80,000 people – had skipped a meal in the previous two weeks because they could not afford to eat.
Lisa Scullion, a professor of social policy at the University of Salford and project lead, said that while the benefits system overall had responded well to the unprecedented demand during the pandemic, "historic weaknesses" remained.
She described "relatively high levels of need" among people who do not claim the benefits that they are entitled to, and called on the DWP to publish its own "benefit take-up strategy" for the UK as a whole.
Alison Garnham, chief executive at Child Poverty Action Group, said the research shows that people eligible for universal credit still had "no idea what or whether to claim and know from their own and other people's experience that claiming can be difficult as well as stigmatising".
She added: "The claim that universal credit is simpler and easier to access is not borne out. The onus is on the DWP to ensure that the claiming process is made more user-friendly, that claimants have the support they need – especially those without digital skills – and that eligibility criteria and entitlements are well publicised and take-up rates made public as they used to be for other benefits.  
"For years  benefit claimants have been stigmatised in the UK and that can deter claimants. The pandemic should be an opportunity to alter perceptions of social security so that it is seen as a proper safety net – available and accessible by right to any of us in tough times."
A government spokesperson said: "We want to make sure that everyone receives the support to which they are entitled and we'd urge anyone who thinks they're eligible for universal credit to apply.
"Universal credit is designed to be as accessible as possible and has provided a vital safety net for six million people during the coronavirus pandemic."
Register for free to continue reading
Registration is a free and easy way to support our truly independent journalism
By registering, you will also enjoy limited access to Premium articles, exclusive newsletters, commenting, and virtual events with our leading journalists
Already have an account? sign in
Join our new commenting forum
Join thought-provoking conversations, follow other Independent readers and see their replies