US Embassy in London distances itself from Donald Trump by praising Sadiq Khan tweets
'I commend the strong leadership of the @MayorofLondon as he leads the city forward after this heinous attack'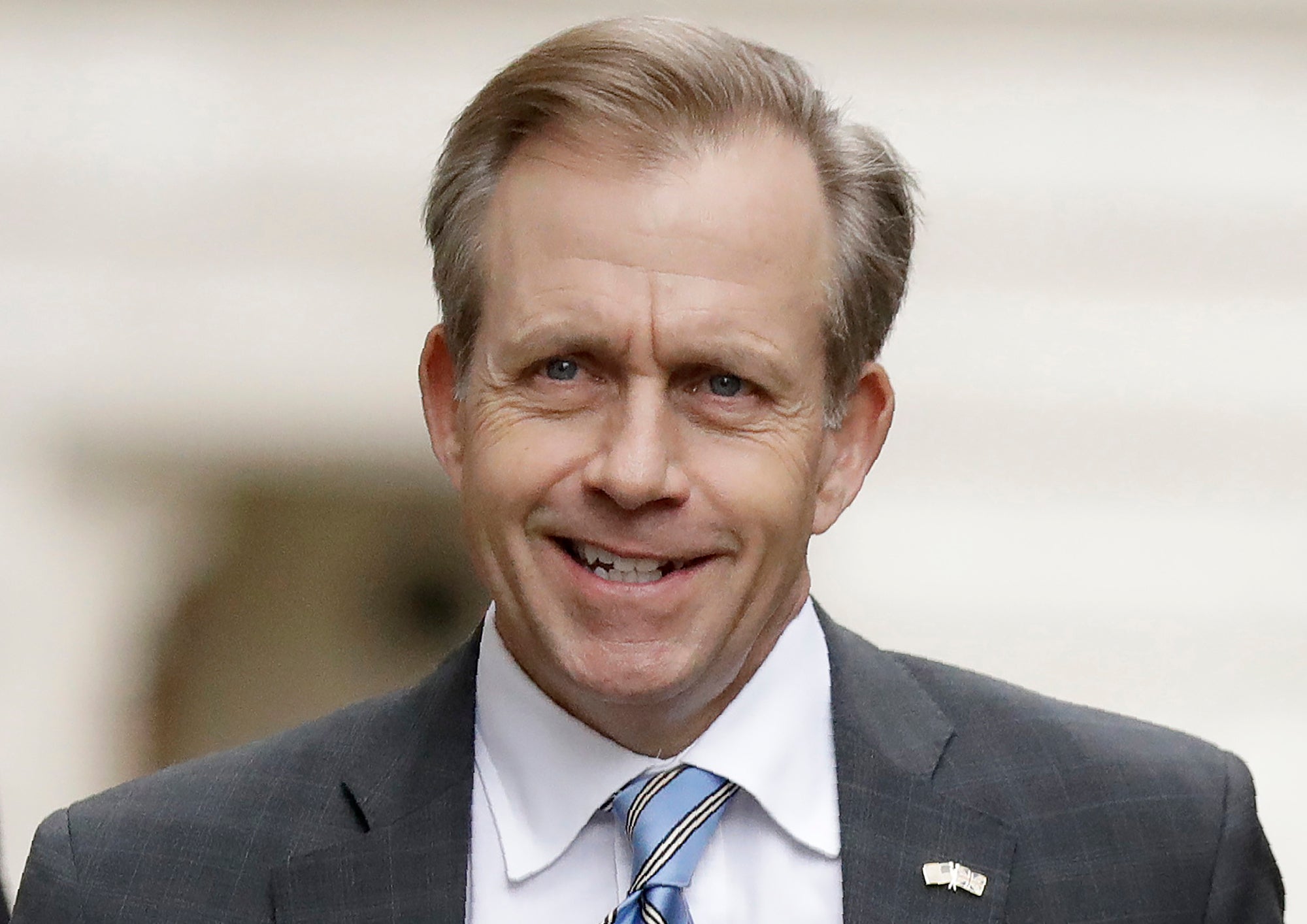 The US embassy chief in London has distanced himself from Donald Trump's criticism of Sadiq Khan following the latest terrorist attack by praising the Mayor's "strong leadership".
Lewis Lukens, the acting US ambassador, sent a series of tweets condemning the London Bridge attack which left seven people dead and 47 injured.
He also publicly supported Mr Khan's "strong leadership" following the atrocity, contrary to the US President who criticised Mr Khan for telling Londoners there was "no reason to be alarmed".
"It is with a heavy heart I offer my condolences and support to the people of the United Kingdom. America grieves with you.
"The response from emergency services, law enforcement & officials in Ldn–as well as ordinary Londoners–has been extraordinary."
Mr Lukens re-tweeted a message from Mr Khan and added, "I commend the strong leadership of the @MayorofLondon as he leads the city forward after this heinous attack."
Earlier on Sunday Mr Khan blasted the "deliberate and cowardly attack".
He told people there was "no reason to be alarmed" about the increased presence of police officers over the next few days.
Mr Trump took the remark out of context when he responded on social media, "At least 7 dead and 48 wounded in terror attack and Mayor of London says there is 'no reason to be alarmed!'"
Mr Trump was criticised for his tweet so shortly after a tragedy, and for making political points about guns in the US and pushing for his so-called Muslim travel ban.
A spokesman for the Mayor said Mr Khan had "more important things to do" than respond to Donald Trump's "ill-informed" commentary.
Mr Khan is no stranger to attacks from Mr Trump and his family.
Last year he refused Mr Trump's offer to make Mr Khan an "exception" to his proposal in December 2015 to ban all Muslims entering the US.
Mr Trump's son, Donald Trump Jr, also targeted the Mayor after the Westminster attack in March for telling journalists that terrorism was "part and parcel" of a big city.
"You have to be kidding me?! Terror attacks are part of living in big city, says London Mayor Sadiq Khan," he tweeted.

Join our commenting forum
Join thought-provoking conversations, follow other Independent readers and see their replies