Veteran's advice on how to wear Remembrance Day poppy is shared around the world
Peter Godsmark, who served in the Kings Troop Royal Horse Artillery, explained the red poppy's supposed symbolism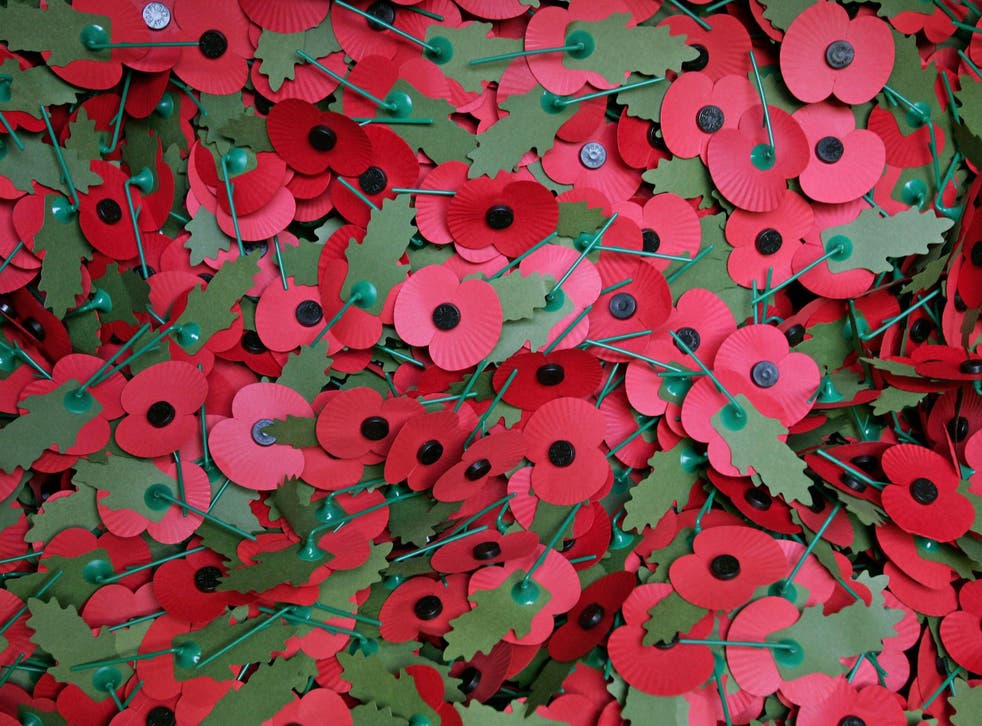 A veteran's advice on the best way to wear a Remembrance Day poppy has gone viral online, receiving floods of comments from around the world.
Peter Godsmark, a former soldier and now volunteer poppy seller, explained what the commemorative red poppy means to him after being approached by a woman.
Karen Lowton recounted their meeting in Orpington, south-east London on Tuesday which has since been shared more than 510,000 times, reaching as far as Canada and New Zealand.
Ms Lowton, 48, said: "A lovely military man selling poppies stopped me today and asked if he could reposition mine – while doing so he told me that women should wear their poppy on the right side."
Mr Godsmark explained: "The red represents the blood of all those who gave their lives, the black represents the mourning of those who didn't have their loved ones return home, and the green leaf represents the grass and crops growing and future prosperity after the war destroyed so much."
"The leaf should be positioned at 11 o'clock to represent the eleventh hour of the eleventh day of the eleventh month, the time that World War One formally ended."
Ms Lowton has since tracked down Mr Godsmark, who served in the Kings Troop Royal Horse Artillery. She said he is pleased "so many people have heard his story" as he was "worried" younger generations would not understand the perceived symbolism and "his generation wouldn't be around for much longer to teach them."
According to The Royal British Legion there is "no right or wrong way to wear a poppy," and it is a "matter of personal choice whether an individual chooses to wear a poppy".
They also said the poppy is red "because of the natural colour of field poppies, It is not red to reflect the colour of blood."
Ms Lowton said: "I do understand that many people have their own beliefs about how to wear the poppy and what it means to them, but I do also think it is important that we listen to and remember the stories of this older generation before they all leave us."
The poppy was first used a symbol to remember fallen soldiers in the poem In Flanders Fields by John McCrae.
It was adopted by The Royal British Legion in 1921.
In addition to red poppies, white poppies are also sold by the Peace Pledge Union which symbolise "the belief that there are better ways to resolve conflicts" than war. Purple poppies are also available to commemorate the animal victims of war
Join our new commenting forum
Join thought-provoking conversations, follow other Independent readers and see their replies