Virginia Roberts: Who is the woman at the centre of the Prince Andrew sex allegations?
Buckingham Palace emphatically denies the allegations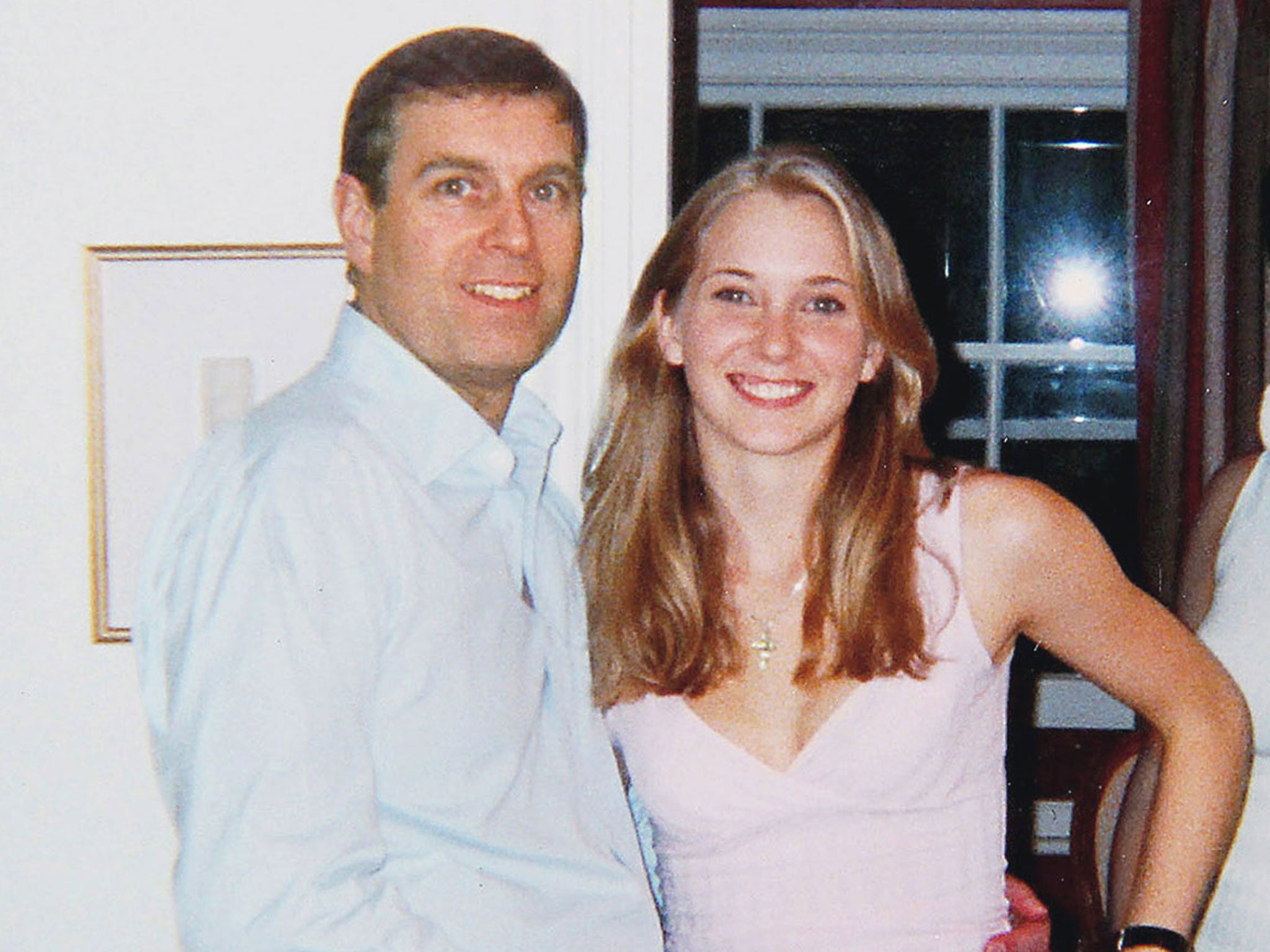 More than 10 years ago, in 2001, a teenage Virginia Roberts met and was photographed with Prince Andrew.
Now it has emerged that Roberts has alleged that she had sex with Prince Andrew that evening, and two other times, under the unspoken instructions of his American billionaire friend Jeffrey Epstein, convicted of a sexual offence in 2008.
She first spoke to The Mail on Sunday in 2007, but now The Duke of York has been named in US court documents as one of the rich and powerful men whom Epstein forced her to have sex with, allegations that Buckingham Palace has vehemently denied.
Her testimony has plunged the Royal family into an unprecedented crisis, but what do we actually know about Virginia Roberts?
Prince Andrew: Life in pictures
Show all 15
Not too much, it turns out. A lot of what has been reported about her life story is inseparable from the strongly denied allegations against Prince Andrew.
We know she's 30 years old now, and recently returned to live in the United States after 11 years in New South Wales, Australia with her husband Robert, with whom she has three children — eight, six and three years old.
And we know a bit about her father Sky Roberts, a 58-year old rancher from Summerfield, Florida. His alleged recollections of his daughter's jetsetting, however, are likewise tied up in the allegations against Epstein, Prince Andrew and others.
In that Mail on Sunday interview seven years ago, Roberts said her involvement with Jeffrey Epstein began in 1999 when she was 15 years old and working as a changing room assistant at Donald Trump's country club Mar-A-Lago in Palm Beach, Florida.
It was then and there that she allegedly met Ghislaine Maxwell, the daughter of disgraced tycoon Robert Maxwell.
She said: "I was wearing my sexy white Mar-A- Lago uniform – a white miniskirt and a skintight white polo top – and studying an anatomy book when I was approached by this striking woman in her mid-40s with a very proper British accent: Ghislaine."
After expressing to Maxwell her wish to be a masseuse, she claims to have been taken to meet Epstein at his mansion, where she gave him an "erotic massage" for which she was paid £130.
In 2002, she claims, having acted as Epstein's "sex slave" for years, allegedly servicing his rich and powerful friends such as Prince Andrew as they travelled the world, Roberts was flown to Thailand to take a massage class.
There she says she met Robert, an Australian martial arts expert now working on the fringes of the fashion industry.
After a 10-day romance, they married and went to live in Australia. She was there, living in relative solitude until last year when they moved to Florida.
Her friends in Australia have told outlets that she intends on writing a book.