Waitrose to let customers choose items they want discounted
In what bosses call a 'world first', each of its four million loyalty card holders can choose 10 items that they will always receive 20 per cent off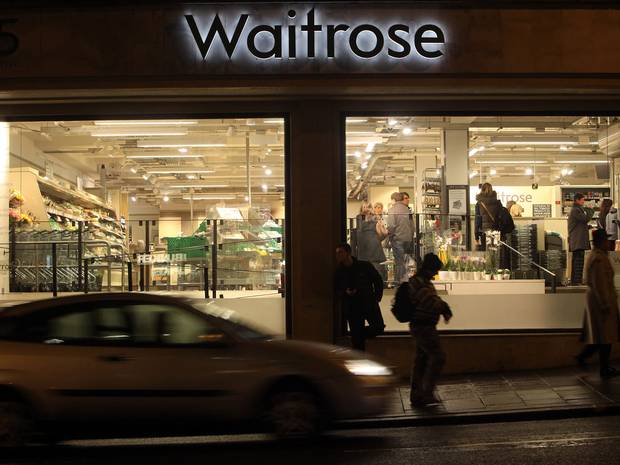 Waitrose is set to revolutionise the way shoppers get deals in supermarkets by allowing customers to choose the items they want to have discounted.
The supermarket launched what bosses called a "world first" where each of its four million loyalty card holders can choose 10 items from Waitrose that they will always receive 20 per cent off.
Nearly 1000 lines can be chosen from, including everything from cereals, eggs, biscuits and loo roll.
But, as this is Waitrose, more extravagant shoppers can also opt for continuous discounts on parma ham, sushi and buffalo mozzarella.
Managing director Mark Price admitted the offer could backfire and cost the employee-owned supermarket millions, but said he hoped it would create greater loyalty from customers.
He said: "Customers get the offers that suppliers or retailers want to offer, so they don't feel empowered. When it comes to promotions the customer doesn't really have choice.
"Nobody in the world has ever done this and it could be very expensive, but it's the right thing to do for our customers."
The boss also insisted that buy-one-get-one-free and typical discount offers would remain, while there would not be a reduction in the number of nationwide offers each week, which currently stands at around 1500.
All the established supermarkets are being forced to confront the rise and rise of discounters Aldi and Lidl by reducing prices and improving their offer. It has led to Tesco suffering hardest, although Waitrose saw sales fall 11.5 per cent last year.
But Mr Price pointed out that the speed of Aldi and Lidl's growth had slowed in recent months and insisted the scheme was in response to what customers wanted.
The scheme will be part funded by Waitrose's major suppliers, who are also keen to win greater customer loyalty, with shoppers more likely than ever to switch between whichever brand happens to be on promotion.
Research published by supermarket analyst firm Nielsen revealed manufacturers and suppliers spend an estimated $500bn (£318bn) every year on promotions, with just 41 per cent actually proving profitable. The report also found the number of failed promotions is growing.
Mr Price said: "Suppliers have long struggled to retain loyalty. They see this as creating loyalty, so they have been very supportive."
Waitrose first launched its myWaitrose card online in 2009, but it sprung to prominence three years ago when bosses offered all cardholders a free tea or coffee every day, regardless of whether they bought anything.
Waitrose gives away more than 1m cups of tea and coffee every week, along with free newspapers when shoppers spend a certain amount of money. The deal even led to some shoppers complaining it was attracting the "wrong type" of Waitrose shopper.
How it works
Waitrose shoppers with a myWaitrose card log onto the supermarket's website where they can pick 10 items they buy regularly, from juice, to pancetta, or Heston Blumenthal's salted caramel popcorn ice cream.
Once picked, they will get 20 per cent off every time they buy any of those 10 items - on top of any other discounts in store for those lines. Changes to your 10 choices can only be made every three months, but there are 950 lines, which will be updated during different seasons. Half the products to choose from will be Waitrose own-brand and the remainder will be big name brands. There is no minimum spend and the discount applies in store, online and in Little Waitrose convenience stores. And don't worry - they're not scrapping the free coffee just yet.
Join our commenting forum
Join thought-provoking conversations, follow other Independent readers and see their replies