Welsh Assembly named UK's most inclusive employer of LGBT+ people by rights charity
'We can all play a part in changing our workplaces and our communities so that all LGBT+ people are accepted without exception'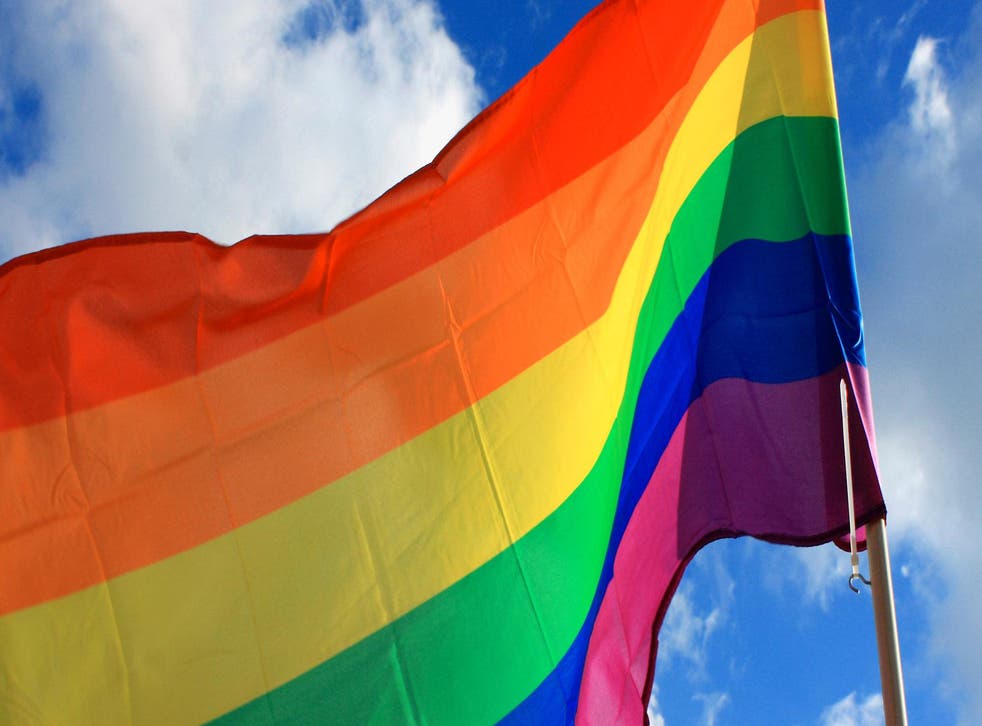 The National Assembly for Wales has been named the most inclusive employer for LGBT+ people in the UK by Stonewall.
The LGBT+ charity also highly commended the Assembly's work in promoting, recognising and supporting transgender equality, naming it as one of only 11 exemplar organisations in the UK.
It comes after new research from Stonewall found that half of all trans people (51 per cent) hide their identity at work for fear of discrimination or abuse, while one in eight trans employees (12 per cent) have been physically attacked by a colleague or customer in the past year.
Examples of good practice from the Assembly include updating workplace systems to offer an "Mx" title for those who do not wish to identify as a binary gender, as well as introducing gender-neutral facilities across the entire organisations.
The Assembly has also been praised for its LGBT+ and allies network group OUT-NAW, which offers coaching and mentoring for staff, and for the way it has engaged with local communities, offering official premises to LGBT+ groups free of charge to host their own events.
Elin Jones AM, Llywydd of the National Assembly for Wales, explained that the organisation's success had come from making incremental changes throughout the years.
"We are proud to support our LGBT+ staff network and continue to work to create an inclusive culture – not only for the people who work here, but for the people we represent across all Wales' diverse communities," she said.
"As Wales' parliament, it is right that we should lead by example to demonstrate what can be achieved with the right attitudes, leadership and determination."
London Pride 2017

Show all 14
The top 100 is compiled from submissions to the Workplace Equality Index, which is a tool provided by Stonewall and used by employers to assess their progress on LGBT+ equality in the workplace.
Each employer is assessed in 10 areas, including career development, line management, community engagement, training, policy, and whether or not there is an employee network group.
International law firm Pinsent Masons was second in the top 100 list, with housing association Gentoo in third.
Cheshire Fire and Rescue Service was fourth, while Lloyds Banking Group placed fifth and law firm Baker McKenzie placed sixth.
The rest of the top 10 was rounded out with Berwin Leighton Paisner in seventh – making it the third law firm in the top 10 – financial services company Citi in eighth, Newcastle City Council in ninth and the charity Victim Support in tenth.
This is the first year that transgender inclusion has influenced both the Workplace Equality Index and the top 100 list.
Alongside the Assembly, Stonewall also commended Baker McKenzie, Berin Leighton Paisner, Cardiff University, Gentoo, Lloyds Banking Group, Pinsent Masons, Swansea University, the University of Manchester, Victim Support and Your Homes Newcastle for their work on trans inclusion.
Ruth Hunt, chief executive of Stonewall, described the employers on the list as a "welcome beacon of hope that a positive future is possible".
"The National Assembly for Wales is a trailblazer for equality, especially for trans equality, and we'd like other organisations to look at the straightforward, positive actions they have taken and follow the example they have set," she added.
"Creating a workplace environment that accepts everyone isn't just the right thing to do, it makes good business sense.
"When staff feel comfortable, happy and understood, they will perform much better than if they're having to hide who they are, or if they're scared to go to work for fear of abuse.
"All leaders, managers, and all of us as colleagues can stand up for LGBT+ people in the workplace and play a part.
"We can all play a part in changing our workplaces and our communities so that all LGBT+ people are accepted without exception."
Join our new commenting forum
Join thought-provoking conversations, follow other Independent readers and see their replies