UK welfare state 'mediocre' and in need of reform, think tank finds
Region ranks 15th out of 23 countries in terms tackling poverty and social exclusion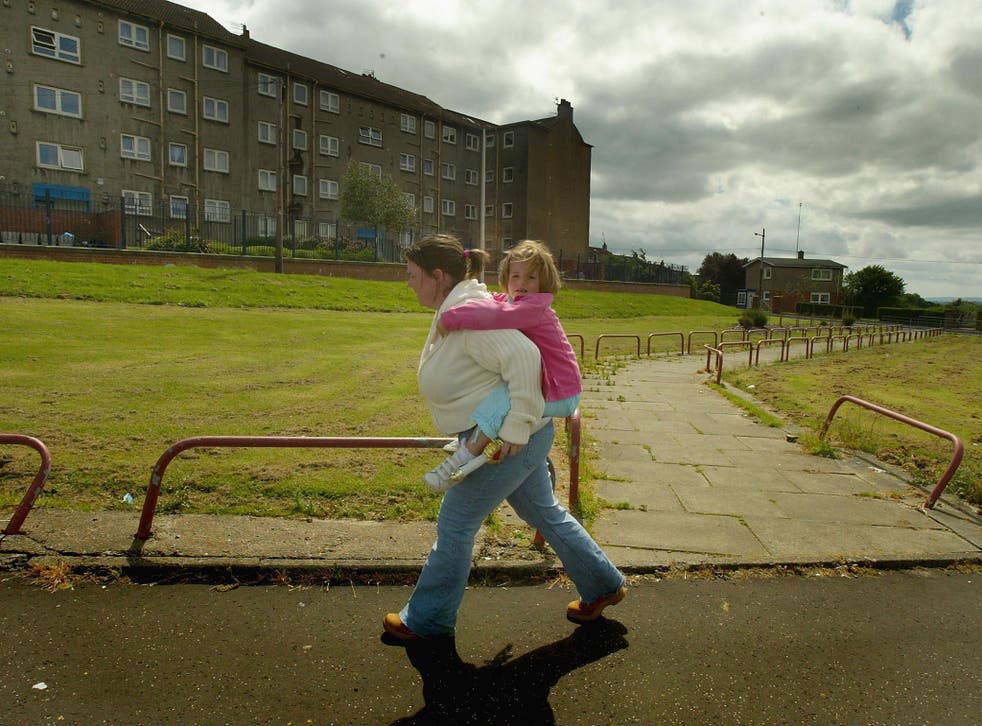 The UK's welfare state has been labelled "mediocre" and in need of reform by a leading think tank.
A report by the International Longevity Centre (ILC-UK) warns of "endemic squalor" across Britain and suggests action is required to tackle the region's rapidly ageing population.
Based on a study of European welfare states between 2003-2014, the UK was ranked 15th out of 23 countries for poverty and social exclusion, with approximately 15 million citizens classified as "at risk of poverty or social exclusion".
Those aged 18 to 24 years old have the highest rate of poverty and social exclusion, but the think tank found the elderly to be especially at risk.
The report, entitled Measuring State Effectiveness, listed the UK as 14th for housing quality, pointing to "cost overburden" among the working age population, and young people in particular.
It was ranked 9th for health of the population, 9th for access to education, 5th for intergenerational fairness and 11th for overall state effectiveness.
Nordic countries such as Sweden, Iceland, Norway, and Finland rate among the highest scores in terms of state effectiveness, in particular terms of poverty reduction and health of the population.
The report notes: "The golden age of the welfare state is over. A big demographic shift to older societies and the growing pressure on state budgets are threatening its very existence in many European countries.
"To avoid its demise, we are faced with a huge challenge: we need to make the welfare state more effective
Rachael Orr, Oxfam's head of UK Programme, told The Independent: "A functioning welfare state is crucial, especially when so many people in the UK are living in poverty, struggling to put food on the table and heat their homes.
Echoing the report's call for reform, Ms Orr added: "The government recognised this when it introduced Universal Credit in 2013, but we're concerned that the proposed system has since suffered so many changes that it won't achieve the kind of improvements it set out to, and that are so vitally needed.
"Tackling poverty isn't just about welfare state provision, its also about pay and the quality of employment. A job should be the first route out of poverty and we need a better labour market, as well as a better welfare system, to improve the lives of the poorest."
Cesira Urzì Brancati, author of the report and Research Fellow for the ILC-UK, said in a statement: "Given that the UK is currently the 5th largest economy in the world, we might expect it to rank higher than 15th in Europe for social protection spending, and expect it to allocate spending more evenly across the lifecycle.
"As the UK's population is ageing rapidly, future governments need a coherent strategy to deliver a welfare state which guarantees the best possible provision for the largest number of people across the UK.
"This strategy cannot be based on what is politically expedient; instead, future governments must base these judgements on evidence. Looking at approaches to social security, health, housing and education across Europe to identify successful strategies is a good place to start, particularly in times of such uncertainty."
A spokesperson for the Department for Work and Pensions told The Independent: "Our welfare reforms are supporting the most vulnerable in society and we're continuing to spend around 90bn a year on working age benefits.
UK news in pictures

Show all 50
"We've been clear that work is one of the best routes out of poverty and there are now record numbers in work and 300,000 fewer people in relative poverty than 2010."
Earlier this year, analysis by the House of Commons Library found mothers in Britain will be £13bn worse off under the current Government as a result of new policies.
A report by the Resolution Foundation recently found the Government's flagship universal credit welfare reform has "serious design flaws" and risks becoming no more than a "very complicated vehicle for cutting the benefits bill".
Join our new commenting forum
Join thought-provoking conversations, follow other Independent readers and see their replies