Richest London borough could send its homeless people to Coventry, Birmingham and Leicester
Westminster's latest and controversial homelessness policies earmark cities across the Midlands for temporary accommodation
Peter Walker
Monday 16 January 2017 18:00 Comments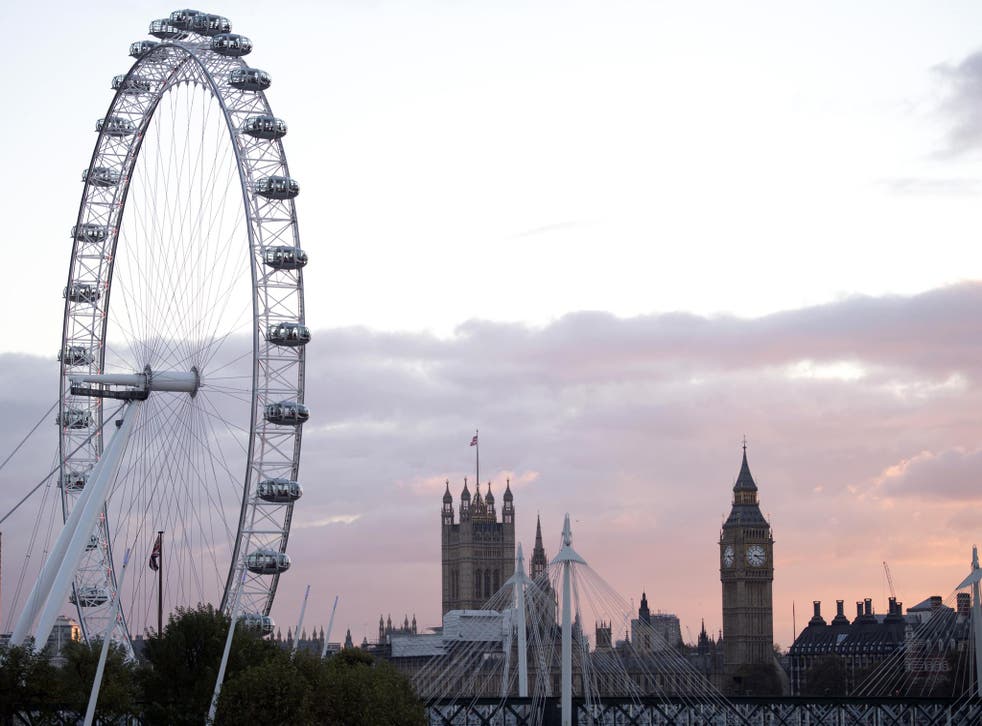 Homeless people in London's richest borough looking for affordable housing from the council could be sent as far away as Birmingham.
Westminster council, in the heart of the capital, approved a wave of homelessness policies on Friday that includes potentially housing families in Midlands cities also including Coventry, Leicester and Peterborough.
The Labour opposition in the borough, a constant critic of the council's "atrocious record" on affordable homes, has criticised it for considering a policy which could uproot families
The council, previously accused of "social cleansing", is trying to move the area's poorest to 24 flats towards the west London-Berkshire border.
Between 2012 and April 2015, Westminster council had only built 12 per cent of the affordable housing it was supposed to – the fourth worst record in London.
Leader of the Labour opposition in Westminster, Adam Hug, told The Independent: "This policy is a culmination of a council failure to build enough socially affordable homes and the Government's cynical benefit policies that will cause hundreds of families to be pushed out of Westminster."
Under government legislation, councils in the UK have to build a certain number of social and affordable homes, which are in turn used as temporary and permanent accommodation for homeless people on the housing register.
Hammond: We will double spending on housing
The strategy of housing people outside the council's borders is highly controversial, with London councils often outbidding rural local authorities for temporary accommodation.
Westminster says it costs £4.3m annually to provide temporary accommodation and could rise to £12m by 2020.
It has 4,500 people on its priority list but only between 600 and 800 rented homes become available each year.
Under Westminster's new homelessness policies, people on the housing register would be placed in one of three bands.
People with extensive care and support needs who's health would be at risk outside of the capital, will be placed in band one, and subsequently remain in the borough.
Households with children at key exam stages in local schools or with jobs in Westminster would fall inside band two, and could therefore be placed in another London borough.
The remainder could slip into band three, and therefore be shifted to private rented homes in south-east England or beyond.
Independent research used by the council, for the report, shortlisted Coventry, Northampton, Peterborough, Bedford, Leicester, Medway & Swale, Birmingham and Southend as having the best provision for temporary accommodation.
Mr Hug added: "Our particular concern is that nothing in this policy structure gives reference to how long these people will have lived in Westminster for.
"They could have been living there a lifetime but still be moved to Coventry."
Mr Hug also told The Guardian: "This council's decades-long atrocious record on building social and genuinely affordable homes combined with the government's insidious benefit changes have created a perfect storm for Westminster residents in desperate need for temporary accommodation."
In a 420-word response, Westminster council stressed that the council will try not to relocate anyone more than one hour away from the city, is only considering as far as the South East, and is not currently looking at the Midlands.
UK news in pictures

Show all 50
Its cabinet member for housing, regeneration, business and economic development, Daniel Astaire, also said homelessness was one of its most pressing priorities.
Cllr Astaire said: "We will make every effort to ensure these homes will require no more than one hour travel time to Westminster. We are only looking at the south east, focusing on the home counties to help people retain their links to Westminster and London.
"We are not currently looking to house anyone in Coventry or the Midlands, nor do we have any intentions of doing so in the future."
Register for free to continue reading
Registration is a free and easy way to support our truly independent journalism
By registering, you will also enjoy limited access to Premium articles, exclusive newsletters, commenting, and virtual events with our leading journalists
Already have an account? sign in
Join our new commenting forum
Join thought-provoking conversations, follow other Independent readers and see their replies