London council accused of 'social cleansing' over plans to deposit lowest paid tenants on edge of capital
Exclusive: Westminster Council buys 24 homes in Hounslow for its social housing tenants – without telling Hounslow Council
Caroline Mortimer
Wednesday 14 December 2016 17:02 Comments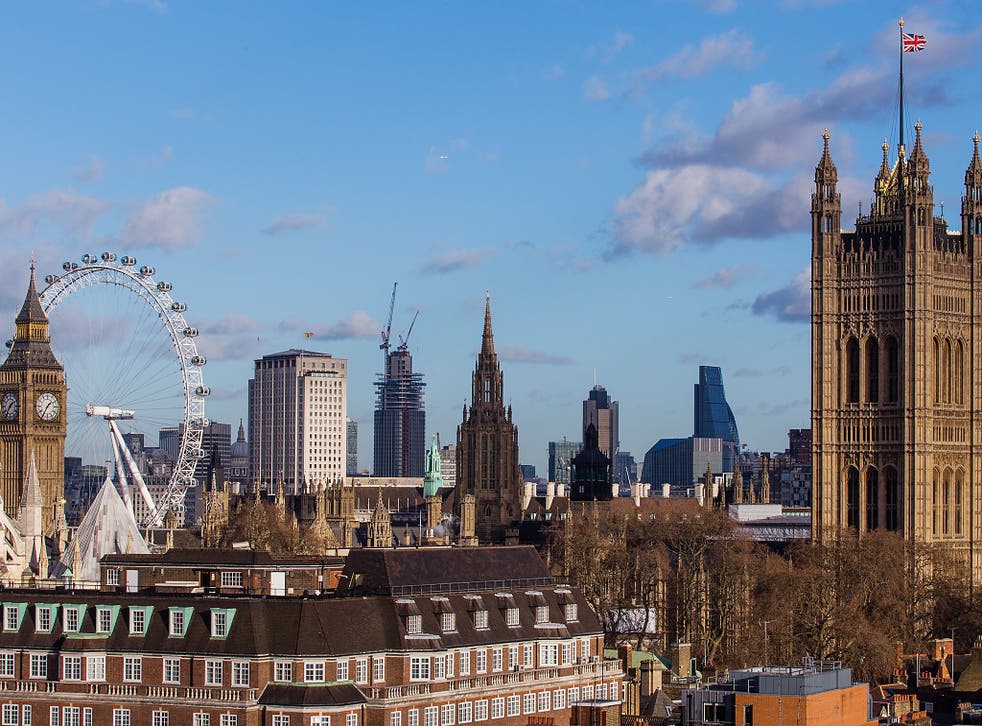 A wealthy central London council is being accused of social cleansing over plans to move some of the area's poorest residents miles out of the borough.
Conservative-controlled Westminster City Council has approved plans to buy 24 new one- and two-bed flats 11 miles away in Hounslow town centre despite the protests of its Labour-controlled local authority.
The council, which has seen several luxury developments spring up to cater to the demands of rich elites wanting a central London postcode, plans to move some of the estimated 4,400 households on its waiting list to the small flats miles from their families, schools and places of work on the edge of London.
Westminster has refused to reveal how much they paid developer Galliard Homes for the flats, saying the information was "commercially sensitive", but a source told The Independent it was a "significant amount of money".
Hounslow Council is furious at the decision and claims Westminster has gone behind its back to push its housing problems onto it.
Hounslow Council's leader Steve Curran told The Independent he had only been informed of the deal when he was contacted by a member of Westminster Council's Labour opposition group last week.
Cllr Curran said he had been approached by Westminster several years ago and asked if he would be willing to allow the council to build homes for their tenants in the borough but had refused.
He said: "We've got our own housing crisis; we don't need to deal with anyone else's. What we are concerned about is the pressure it puts on our other services, such as schools and the health service, as we haven't got a clue who they are going to send here.
"The first I knew about this purchase was when I received the cabinet decision.
"I have written to the leader of Westminster raising my concerns, but there is nothing we can do legally to stop it."
UK news in pictures

Show all 50
He said Westminster Council and Galliard had relied on a new planning law introduced by the Coalition government in 2013.
This gave developers "permitted development rights" to convert offices into homes without going through the council's usual planning system.
But Westminster Council claimed it "had discussed the purchase of these properties in Lampford Road with Hounslow Council on an open and ongoing basis".
Ruth Cadbury, the shadow housing minister and MP for Brentford and Isleworth where the development is taking place, accused Westminster Council of "passing the buck" for its own housing problems.
She said: "For some years now London authorities have had a cross-party agreement not to push housing problems from one borough to the next. Westminster seems to be in complete contravention of that.
"I think they are trying to pass the buck, they are trying to cleanse central London of people on low incomes – which is an issue for those communities but also for the central London economy – and then they are imposing more pressures on outer London."
"It is unacceptable that they are not dealing with their own problems and pressures on their own patch. They have the assets, they should be considering of their own residents first."
She said it "demonstrated the failure" of the national Government's housing policy and said "local authorities should be getting the financial powers to be able to build homes for its own people where they are and not make them move".
Ms Cadbury said Westminster's actions violated an agreement brokered by London Councils, a local government association that represents all 33 of the capital's councils, where councils agreed not to house homeless families in each other's boroughs.
But a spokesman for Westminster Council said they had not violated the agreement because it only applied to homeless families who needed temporary accommodation.
He said it was a "choice-based scheme" and no-one would be forced to move but it would not compensate Hounslow for the increased burden on its services.
The spokesman said the people who were likely to move would be council tax payers and therefore be entitled to use Hounslow's services.
Westminster Council's Labour opposition leader, Adam Hug, denounced the "worrying" move, saying it "further encouraged the creeping social cleansing of Westminster through both local and national Tory policies".
He added: "The council should invest that money in creating new council homes in Westminster rather than allowing thousands of luxury flats to be built in the borough while pushing out our council tenants to Zone 5.
"It means families uprooting their lives in order to take advantage of this.
"If it is families, and they may well be doing that, what do people do about their kids in school? There's a lack of clarity about what happens if they're getting any support from Westminster in terms of adult social care or children's social care."
He dismissed Westminster's claim that council tenants will be able to travel from Hounslow Central to Hyde Park Corner in just 35 minutes on the London Underground, saying most council tenants cannot afford to use the Tube and instead rely on buses which would mean a "two-hour journey at peak times".
It follows figures revealed by The Independent last year that showed nearly 50,000 families were moved out their home borough in just three years – leading to claims that central London was being "hollowed out" by development.
Daniel Astaire, Westminster Council's cabinet member for Housing who approved the decision, said: "Westminster is continuing to facilitate, purchase and build as many affordable homes as possible inside the borough.
"Despite this, it is not always possible to house everyone in Westminster; people can wait for 10 years or more for social housing here. Purchasing 24 high-quality new homes in Hounslow is an innovative way of meeting this demand and providing people with a stable home more quickly."
"These homes are in a location with excellent local amenities and nearby transport facilities so that households who need to travel into Westminster for work, education or social reasons can do so quickly and at reasonable cost."
Galliard Homes declined to comment when contacted by The Independent.
Register for free to continue reading
Registration is a free and easy way to support our truly independent journalism
By registering, you will also enjoy limited access to Premium articles, exclusive newsletters, commenting, and virtual events with our leading journalists
Already have an account? sign in
Join our new commenting forum
Join thought-provoking conversations, follow other Independent readers and see their replies