Khalid Masood: Westminster terror attacker 'acted alone and we may never know his motive'
Detectives continue to appeal for anyone who spoke to attacker in recent months to come forward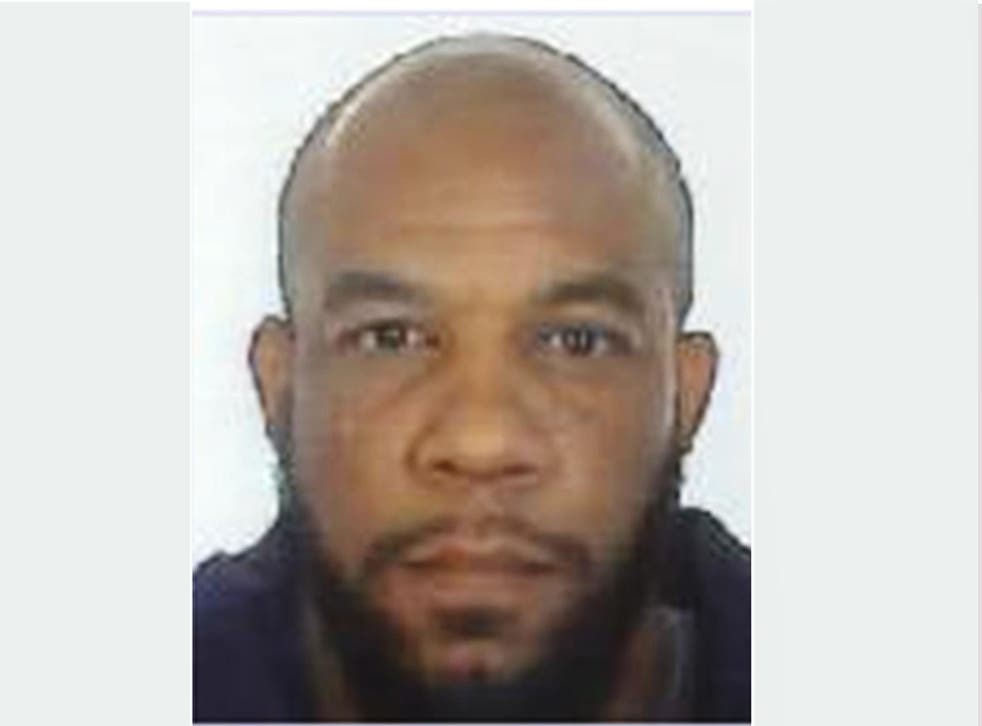 Westminster killer Khalid Masood likely acted alone and it is possible the reasons why he carried out his attack will never be known, police have said.
Detectives are calling for anyone who may have spoken to Masood in the months leading up to his 82-second massacre, which claimed four lives, to come forward.
Dozens were injured when he ploughed his car into pedestrians on Westminster Bridge and outside the Houses of Parliament before being shot dead by police.
On Saturday the family of PC Keith Palmer, who intercepted Masood as he tried to storm Parliament, issued a statement thanking those who rushed to help the stricken officer in his final moments. "You did your best," they said, "and we are just grateful he was not alone."
Deputy Assistant Commissioner Neil Basu, of the Metropolitan Police, said: "We still believe that Masood acted alone on the day and there is no information or intelligence to suggest there are further attacks planned.
"Even if he acted alone in the preparation we need to establish with absolute clarity why he did these unspeakable acts to bring reassurance to Londoners, and to provide answers and closure for the families of those killed and the victims and survivors of this atrocity.
"We must all accept that there is a possibility we will never understand why he did this. That understanding may have died with him.
"Nevertheless, we are determined to understand if Masood was a lone actor inspired by terrorist propaganda or if others have encouraged, supported or directed him. If the latter proves to be the case, they will face justice.
"Whilst the attack lasted only 82 seconds it will remain in the memories of many forever. The thoughts of all those working on this investigation are with those so deeply affected."
There is no evidence that anyone else accompanied Masood during the rampage in which he murdered four people and injured 50 others. But the timing and sequence of the radicalisation of Masood, born Adrian Elms, will, law agencies believe, provide important pointers towards what unfolded.
In pictures: Westminster attack

Show all 9
Masood had come to the notice of MI5 and Scotland Yard's Special Branch in the past for associating with known extremists, but, security officials insisted, had not been involved in plotting terrorist acts.
It has emerged that Masood converted to Islam in prison.
The 52-year-old served several sentences for offences ranging from grievous bodily harm, to assault and possession of an offensive weapon dating back to his teenage years.
Violent episodes peppered his life, with one friend recalling Masood admitting he had dreams "about killing someone" 16 years before he murdered four people outside the Houses of Parliament.
Register for free to continue reading
Registration is a free and easy way to support our truly independent journalism
By registering, you will also enjoy limited access to Premium articles, exclusive newsletters, commenting, and virtual events with our leading journalists
Already have an account? sign in
Register for free to continue reading
Registration is a free and easy way to support our truly independent journalism
By registering, you will also enjoy limited access to Premium articles, exclusive newsletters, commenting, and virtual events with our leading journalists
Already have an account? sign in
Join our new commenting forum
Join thought-provoking conversations, follow other Independent readers and see their replies