Khalid Masood: London terror attacker 'was not lone wolf' but part of a wider conspiracy, security officials believe
Killer used Whatsapp messaging service minutes before smashing hired car into railings at Parliament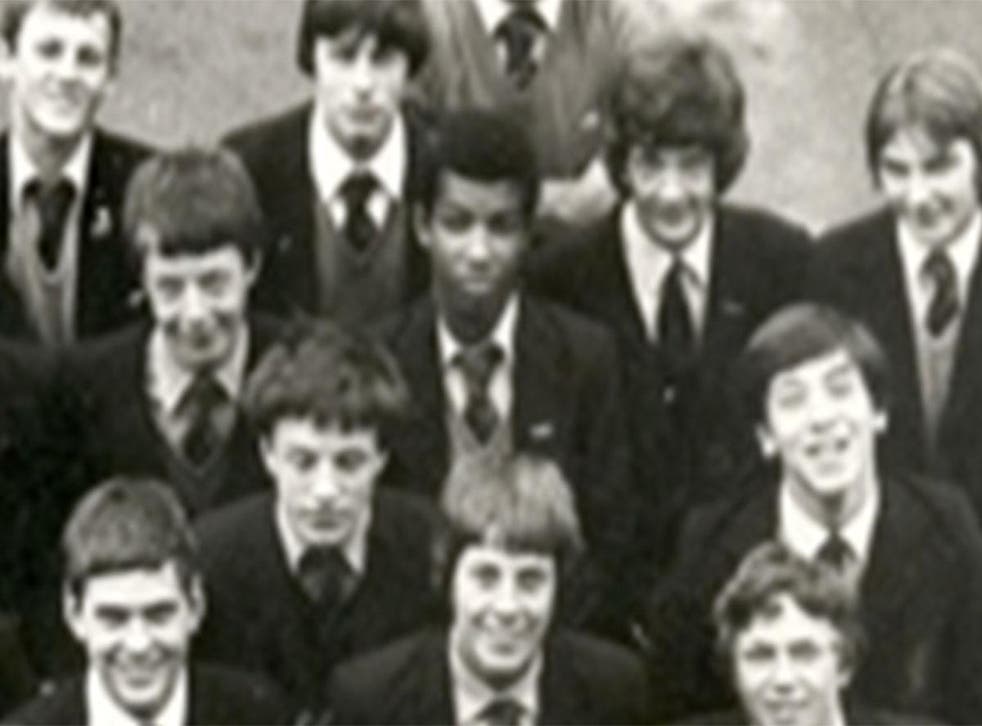 The terrorist Khalid Masood was not a "lone wolf" and others had played a key part in indoctrinating him and helping to carry out Wednesday's deadly attacks in London, security officials believe.
The disclosure that the British-born Muslim convert was likely to have been part of a wider conspiracy came as armed police detained 11 people in raids across the country with two of the arrests, including that of a woman, described as "significant" in the investigation.
Three cars were also taken away for forensic examination. Police are still hunting associates of Masood who are believed to be linked to the Westminster attack.
Westminster attacks: Two more 'significant arrests' made
It has also emerged that 52-year-old Masood used the Whatsapp messaging service just minutes before he smashed his hired Hyundai car into the railings at the Houses of Parliament.
A number registered to one of his previous addresses was in operation at 2.37 pm on Wednesday: the emergency services began to receive reports of the attack at 2.40 pm.
There is no evidence that anyone else accompanied Masood during the rampage in which he murdered four people and injured 50 others. But the timing and sequence of the radicalisation of Masood, born Adrian Elms, will, the law agencies believe, provide important pointers towards what unfolded.
Masood had come to the notice of MI5 and Scotland Yard's Special Branch in the past for associating with known extremists, but, security officials insist, had not been involved in plotting terrorist acts.
There has been speculation that the radicalisation process began when he went to work as an English teacher in Saudi Arabia in 2005.
The indications, however, are that it is more likely to have taken place while he served sentences in prison for violent offences.
After being freed in 2003 from his second time in jail he married Farzana Malik, a Muslim woman following conversion.
It was his increasing interest in fundamentalist Islam which is said to have taken him to Saudi Arabia. The security agencies are, however, examining whether he met with extremists there and had maintained contact with them since.
Ironically, in the light of what was to happen, finding Islam also seemed to have curbed Masood's violent nature, those who know him have told investigators.
Met Police announce that terror perpetrator Khalid Masood was born Adrian Russell
He had previously been engaged in repeated acts of criminality under a number of aliases. Both of his serious convictions had been in relation to stabbing attacks and he had been arrested on other occasions for aggressive actions.
Masood and his wife, who have three children, are said to have later divorced. But changing religion also brought a change to Masood's circle of friends and acquaintances with him gravitating to those sharing his conservative interpretation of Islam.
He is also said to have spent long hours indoors during the day, a lot of the time on the internet.
Whether he was steered towards terrorism online is a major part of the inquiry with a number of computers and tablets, of the killer and those detained, being examined by police.
Scotland Yard Assistant Deputy Commissioner Mark Rowley said a "massive amounts of computer data" was seized among 2,700 items in total.
A series of attacks which had been previously written off as being the work of "lone wolves" were later found to have been orchestrated by Isis "handlers" on the Internet.
In pictures: Westminster attack

Show all 9
Last year in Germany a Syrian who blew himself up outside a café and a Pakistani who attacked a family on the train were, it was subsequently discovered, coached to carry out the attacks.
There was a similar scenario in France in the cases of two young men of North African origin slit the throat of an 85-year-old priest and a group women who tried to blow up a car outside Notre-Dame cathedral.
In the two days following the London attack the police have arrested four women and seven men, ranging in age from 21 to 58.
The Met police said that six of these – including two women and four men arrested at two addresses in Birmingham – had been released from custody with no further action, while a woman arrested in east London has been bailed until early March.
Two others who were arrested in Manchester have been released: a man who faces no further police action and a woman who has been bailed until March.
Two men arrested in Birmingham and a man and a woman arrested in Manchester are still being held on suspicion of preparation of terrorist acts. The woman is being held under the Police and Criminal Evidence Act.
One of the arrests took place at Navigation Way in Birmingham at a house in the same estate that Masood had once lived.
A neighbour said "a Saudi Arabian man lived at the address with his wife and four children, all aged under 15. He had been living there less than a year."
Three vehicles - a white Ford Ka, a silver BMW estate and a red Renault Kangoo - were removed from a house in Winson Green, Birmingham, on Friday morning.
Westminster attack probe : Resident describes police seizing van and cars after Birmingham raid
One man was arrested at the address in which Masood and a female companion are believed to have lived until Christmas last year.
Jean-Marc Rickli, research fellow at King's College London and the Geneva Centre for Security policy, pointed out "the concept of 'lone wolf' is difficult because in most cases there is contact with recruiters, or people involved in the organisation can be traced.
"Pure lone wolf attacks are very rare; they are more the exception rather than the norm," he said.
Nikita Malik, senior researcher in the counter-radicalisation think-tank Quillam Foundation added: "I am almost certain he would not have been a lone wolf because the people who are inspired by extremist content are often receiving instructions on what to do. Westminster looks like a very similar format to what we've seen elsewhere in Europe."
Register for free to continue reading
Registration is a free and easy way to support our truly independent journalism
By registering, you will also enjoy limited access to Premium articles, exclusive newsletters, commenting, and virtual events with our leading journalists
Already have an account? sign in
Register for free to continue reading
Registration is a free and easy way to support our truly independent journalism
By registering, you will also enjoy limited access to Premium articles, exclusive newsletters, commenting, and virtual events with our leading journalists
Already have an account? sign in