What is online trolling, is it a crime and was Brenda Leyland trolling the parents of Madeleine McCann?
A look at the definition of online trolling and the guidelines for deciding when it becomes an offence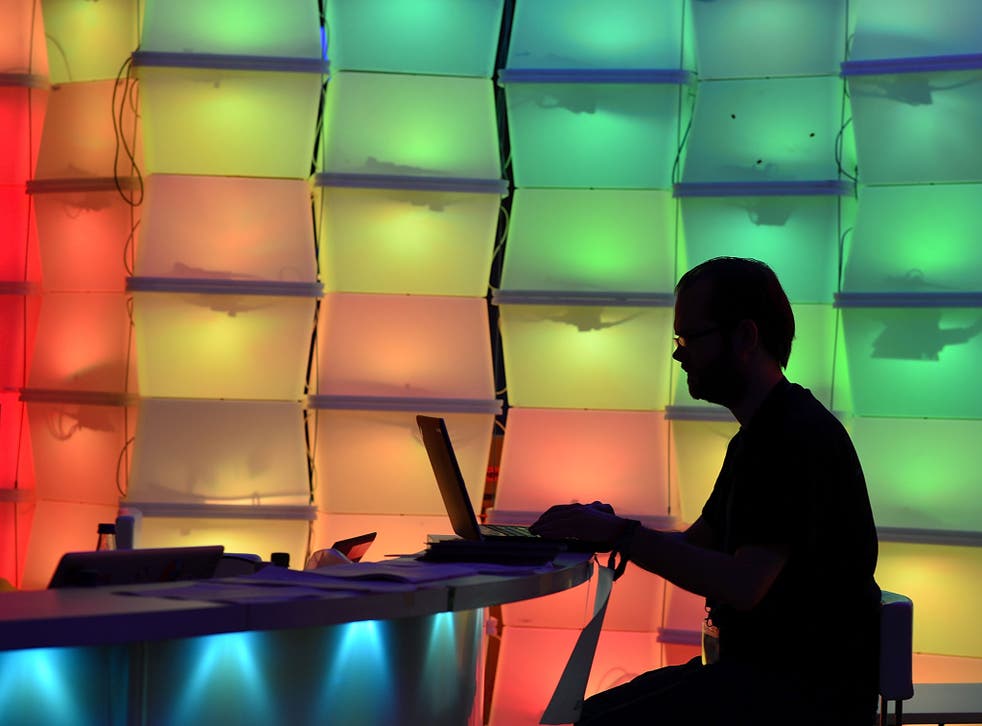 Brenda Leyland was accused of "trolling" the parents of Madeleine McCann after she was identified as being one of a number of people posting hate messages aimed at the couple online.
In an interview with the BBC Radio 4 Today programme, Gerry McCann last week said he had "grave concerns" about letting his twins use the internet after threats of violence and kidnapping.
The comments came after it emerged that police were looking at a dossier of abuse posted on Twitter, Facebook and chat forums.
Here we look at the definitions of what online trolling is and the guidelines for deciding when it becomes an offence.
What is online "trolling"?
Online "trolling" is currently most widely regarded as a modern phenomenon which sees users of social media, forums and micro-blogging sites post offensive, upsetting and inflammatory comments where they can be seen publicly. The term can also be applied to those who post opinions and comments, which they may not actually believe, to online discussions in order to throw the debate into disarray.
Is it a criminal offence?
In some cases, yes it can be. Although there is a number of pieces of relevant legislation in connection with sending abusive messages online, in 2011 the CPS brought more than 2,000 prosecutions under Section 127 of the Communications Act 2003. This piece of legislation creates an offence of "sending, or causing to be sent, by means of a public electronic communications network, a message or other matter that is grossly offensive or of an indecent, obscene or menacing character". There have been a number of high-profile prosecutions of "trolls", including that of Peter Nunn who was jailed last month for sending abusive messages on Twitter to Labour MP Stella Creasy.
What happened in that case?
Between July 28 and August 5 last year, Nunn sent a barrage of online abuse to the MP, who had backed a campaign to put Jane Austen on the £10 note. In one post he wrote: "If you can't threaten to rape a celebrity what is the point in having them?" The 33-year-old denied using Twitter to advocate violence or rape and claimed he sent the messages to exercise his right to freedom of speech and to "satirise" the issue of online trolling. He was found guilty of sending indecent, obscene or menacing messages by a public electronic network following a trial at City of London Magistrates' Court in September. Later that month, on September 29, Nunn, who also denied the messages were part of a "campaign of hatred" against the MP, was sentenced to 18 weeks in jail.
Are there guidelines for deciding when trolling becomes an offence?
Last year new guidelines were issued by the CPS in relation to prosecutions for communications sent by social media. The guidelines distinguish between different levels of communication, from threats of violence, stalking or harassment cases, those breaching a court order and those which do not fall into any of the above categories but may be grossly offensive or indecent, for example. In the latter case, the guidelines envisage that prosecutions would involve a "high threshold" and in some cases social media users might be able to avoid being prosecuted altogether by apologising and swiftly removing the remark. Under the guidelines, in some cases the public interest may not require a prosecution, if for example, the person who posted the offensive post "has expressed genuine remorse" or has taken "swift and effective action" to "remove the communication in question or otherwise block access to it". A prosecution could also be avoided if the communication "was not intended for a wide audience, nor was the obvious consequence of sending the communication" or did not go beyond "what could conceivably be tolerable or acceptable in an open and diverse society which upholds and respects freedom of expression."
Was Brenda Leyland trolling Kate and Gerry McCann?
Brenda Leyland was accused of trolling the McCanns, but questions have been raised over whether her Twitter posts fall into that bracket as they were not sent directly to the McCanns, who are not on Twitter. Louis Reynolds, social media and internet culture researcher at cross-party think-tank Demos, told The Independent that while her comments were anti-social, he did not believe they would fall into the formal definition of "trolling". He said: "This is kind of a further movement from what online trolling really is because while this person was saying absolutely horrible things, they were just saying horrible things on the hashtag on this topic. The McCanns aren't on Twitter, so they were saying horrible things about the McCanns but not directly to them. The question is - that's anti-social behaviour, but is that trolling? I think the answer would probably, by the formal definition, be no it's not, it's just anti-social behaviour online."
Register for free to continue reading
Registration is a free and easy way to support our truly independent journalism
By registering, you will also enjoy limited access to Premium articles, exclusive newsletters, commenting, and virtual events with our leading journalists
Already have an account? sign in
Register for free to continue reading
Registration is a free and easy way to support our truly independent journalism
By registering, you will also enjoy limited access to Premium articles, exclusive newsletters, commenting, and virtual events with our leading journalists
Already have an account? sign in