'Why don't you kill yourself?': Hannah Smith's grieving father calls for halt to sinister world of internet abuse
After 14-year-old's death, David Smith accuses ask.fm of 'making millions out of misery'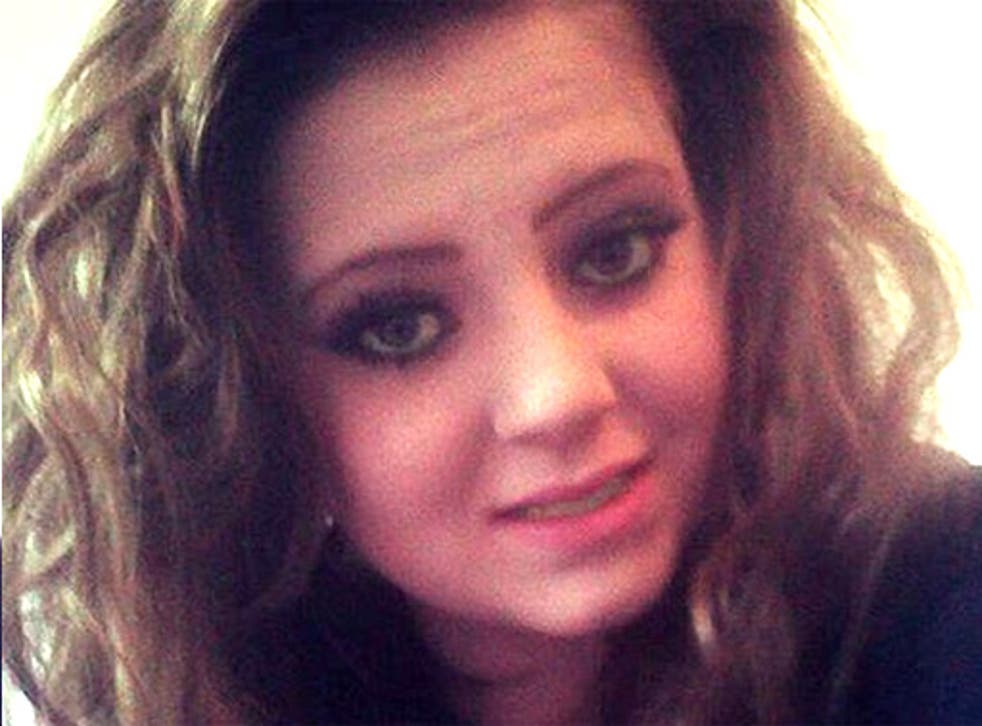 They are easily found lurking unpleasantly among the pouting selfies of the Beliebers and the Miley Cirus wannabees. Innocent teenage questions on pop music, beauty and relationships interspersed with something all-together more sinister and hectoring.
"Why don't you kill yourself? Why are you such a gay? Why don't you get over your (dead) sister?" are just some among the more printable inquiries to be found on the "popular" page of social networking site ask.fm.
The Latvian-based internet phenomenon, in which teenage users can pose each other anonymous questions, is at the centre of fresh controversy and concern following the death of a British schoolgirl.
David Smith, the father of Hannah Smith, 14, who took her own life after being taunted by online bullies urging her to drink bleach and cut herself, has called on Prime Minister David Cameron to intervene to regulate the site and others like it.
Speaking from his home in in Lutterworth, Leicestershire Mr Smith accused ask.fm of "making millions out of peoples' misery" and said he feared another teenager could die after being abused.
The anger mirrors events in Ireland earlier this year when ministers lobbied their Baltic state counterparts to investigate allegations of bullying on the Riga-registered site following two similar tragedies there.
So far the deaths of four teenagers have been linked to ask.fm - a social networking tool which has recorded extraordinary growth since it was founded by two brothers in the Latvian capital in 2010.
Today, more than 65m people have joined - half of them aged under-18. Its iPhone and Android apps are bestsellers and 300,000 new users sign up each day. The site is hugely popular in Brazil, Columbia, Germany, Canada and, of course, Britain.
Niall Cowley, international director of the charity BeatBullying said it was the anonymity that was proving the huge draw for young people. "It is a massive concern," he said.
Whereas Facebook and others had engaged with governments and NGOs on the subject, ask.fm was "doing nothing", he added.
"Anonymity increases disinhibition. You think you will get away with it and that there is no recourse so you are more likely to behave in a way that you would never do in real life," said Mr Cowley.
Ultimate regulation of ask.fm comes under the control of the Latvian Transport Ministry. But campaigners say there are many international protocols for sharing information on cybercrimes and international trafficking which could see the names of trolls and bullies passed to the UK authorities.
In a statement ask.fm expressed sorrow at Hannah's death and pledged to work with British police investigating "the true circumstances of her suicide". It points out that users can switch off anonymous questioning and block or report offensive incidents.
But campaigners say the ask.fm is not taking the welfare of its young users seriously - a claim it rejects. Yet its terms of service state that it does not monitor anonymous content and that the company has "no liability to you for content that you may find objectionable, obscene or in poor taste."
Founder Mark Terebin's sparked anger when he told Irish broadcaster RTE following the tragedies there: "There are no complaints regarding cyber bullying from parents, children or other sources in other countries. It seems that children are crueller in these countries (Ireland and the United Kingdom)."
His brother Ilja was reported as suggesting that children trolled themselves to get attention.
Founders Ilja and Mark Terebin were born into an affluent military family in Riga before studying at business school and setting up a furniture business.
The brothers have in the past been accused of making homophobic comments on their site. According to his Russian language profile Ilja Terebin declares himself a "measured vegetarian" but adds "if you give up fish you'll start feeling sorry for queers". He also describes how he admires driven, brave people "from Richard Branson to Joseph Goebbels."
Along with two friends they caught the wave of the social media revolution modelling their venture on the US question and answer website Formspring.
In 2011, with just a few hundred thousand people logging on, they came to the attention of Rubylight, a Latvian technology venture fund, which had already facilitated the growth of Russia's second largest networking site Odnoklassniki.ru.
The fund's senior partner Vitaly Rubstein told a London conference for internet chief executives last year how they helped iron out technical glitches after buying into ask.fm in 2011 resulting in growth of one per cent a day.
"They built this business thinking globally. It's not so often that people from such small countries think globally right away as they start their business. Immediately they are thinking of taking over the world with their service," he said.
Teenage victims of cyber-bullying
Hannah Smith, 14, was found hanged at her home in Lutterworth, Leicestershire last week. She had been abused by trolls over her weight and a family death as well as being accused of self-harming. Bullies urged her to drink bleach and cut herself on ask.fm. Her father has called on the Prime Minister to clamp down on the site.
Ciara Pugsley, 15, from Leitrim, Republic of Ireland, died last year after being subjected to a torrent of abuse over her weight and mental health. Despite standing up to her anonymous bullies she took her own life. Her death prompted calls for action in Ireland to against bullies using social media.
Erin Gallagher, 13, was discovered by relatives at her home in Ballybofey, Donegal, just 24 hours after threatening suicide. She had been physically and mentally bullied by tormentors. Police seized computers after her death in October last year but no one has been charged.
Joshua Unsworth, 15, from Goosnargh near Preston, Lancashire had offered to help other teenagers suffering from online bullying cope. However the teenager, described as a "thoughtful, loving and compassionate boy" took his own life in April. Messages posted on his site said: "You really are a freak', 'no one likes you' and 'you deserve sick things to happen to you".
Join our new commenting forum
Join thought-provoking conversations, follow other Independent readers and see their replies