WikiLeaks founder Assange suffering from a chronic lung condition that could 'get worse at any moment', says Ecuador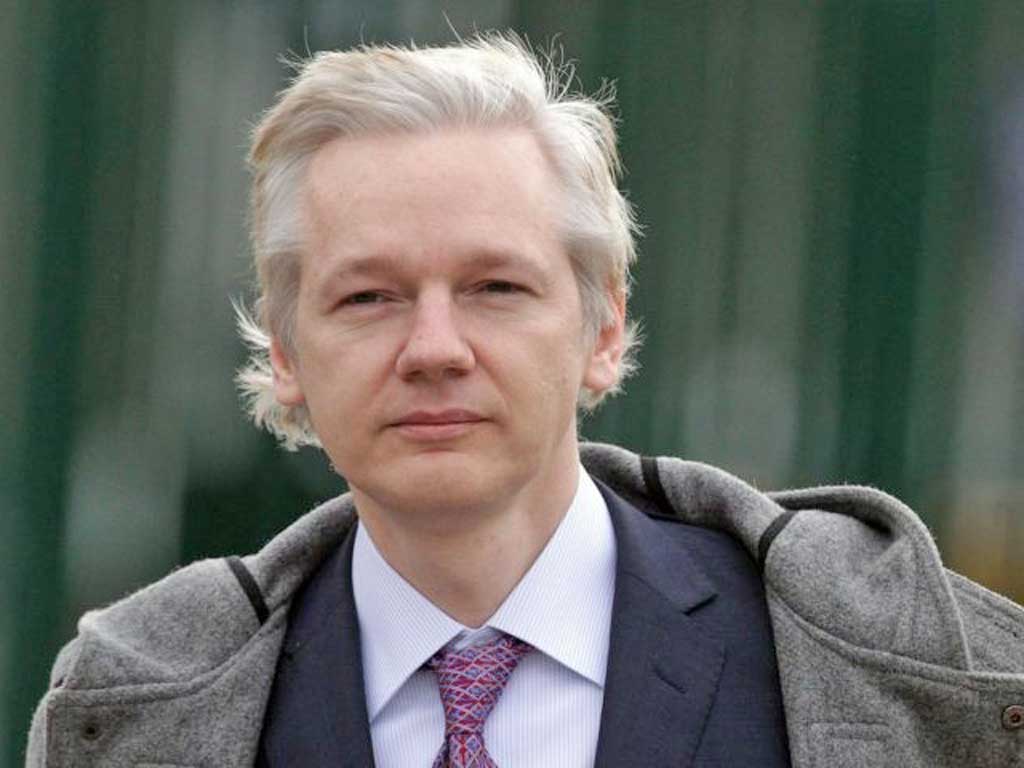 WikiLeaks founder Julian Assange is suffering from a chronic lung infection and is in poor health caused by living in the confined space of a west London embassy building, the Ecuadorean ambassador has said.
Ana Alban warned that Mr Assange's condition could "get worse at any moment".
The fears over his health follow similar concerns expressed last month that he had "visibly lost weight" since walking into the embassy nearly six months ago.
He is unable to leave the building for fear of being arrested for breaching his bail conditions.
"Mr Assange, as everyone knows, is in a confined space. Not only does the embassy have few windows but the city is also dark at this time - we have very little daylight in London. He is exposed to any health consequences from this lack of sunlight and lack of fresh air," said Ms Alban.
"He has a chronic lung complaint that could get worse any time. The Ecuadorean state is covering Mr Assange's medical costs and we have arranged for regular doctor visits to check on his health," she told a local TV network during a visit to Quito.
And she revealed that Mr Assange, 41, regularly receives visitors after embassy staff have finished work. She said: "We work until at least 5:30 in the afternoon and, afterwards, he meets with certain people who want to visit him for different reasons whether they be activists, supporters, lawyers or friends."
Friends of Mr Assange previously seen entering the embassy building include Ruby Wax, Kathy Lette and Lady Gaga.
Having sought assurances that Mr Assange, who is staying in the Ecuadorean embassy in London in a bid to avoid extradition, would not be arrested if he had to leave the building to go to hospital, the South American nation was told that the UK would not prevent "any medical care that he requires".
And Ms Alban said that her government was "waiting for a meeting" with Foreign Secretary William Hague or Home Secretary Theresa May to discuss Mr Assange's future.
He faces sexual assault charges in Sweden if extradited but Ecuador has vowed to prevent that, granting him asylum in August.
He is alleged to have committed sexual offences against two women while he was in Stockholm to give a lecture. Mr Assange believes that his extradition to Sweden is politically motivated. He argues it is part of a ruse by US prosecutors, who he claims will try to force his onward extradition to the States once he leaves the UK to prosecute him over the leaking of highly embarrassing cables.
That move would require the consent of the Home Secretary and assurances have been sought both that US officials will not try to have him sent there and that, if they did so, the British government would not comply. But neither the Britain nor the UK has thus far been willing to commit to anything.
Join our commenting forum
Join thought-provoking conversations, follow other Independent readers and see their replies