Will Michael Gove's high-stakes final exams put 'girl power' into reverse?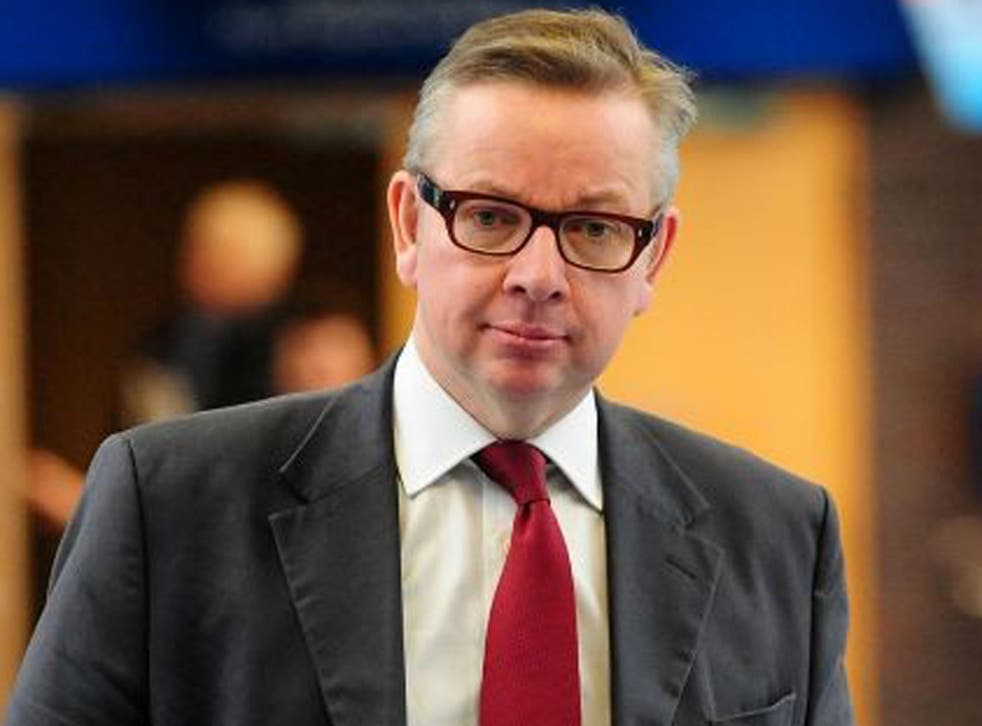 Education Secretary Michael Gove's exam reforms could discriminate against girls, teachers warned today.
Delegates to the Association of Teachers and Lecturers (ATL) conference in Liverpool pointed out research showed girls had outperformed boys in every year since the GCSE exam – with its accent on coursework done through the school year – had been introduced in 1988. Mr Gove now wants a return to the emphasis being on the final examination.
Geoff Venn, a former chief examiner in chemistry and teacher in Bedfordshire, said: "One of the first things we noticed (when GCSEs were introduced) was that the girls' results with continuous assessment – and not just the final examination – produced a major improvement.
"It was at that point that girls started to feel confident that they could excel at GCSE – and then went on to greater things.
Figures show the gap between girls and boys was 4.3 per cent in the first year of the exam – with 43.7 per cent of boys' scripts being awarded at least a C grade compared with 48 per cent of girls. It rose to 7.9 per cent in 2012 with almost three out of four girls' scripts (73.3 per cent) being awarded a C grade.
Under the previous system of O-levels and CSE examinations, boys overall outperformed girls – with the gap being particularly marked in science.
"If Michael Gove is going to go back to the idea of having one final exam – purely memory based – we could see the situation where GCSE results for girls go down," Mr Venn added.
"Boys excel in a high stakes test whereas girls feel less confident in an examination situation."
Mary Bousted, general secretary of the ATL, added: "The rise of girl power in qualifications and assessment is down to a more measured way of assessment – of which coursework is a part."
She added: "It is not just teachers who are concerned about the direction of travel of exams. It is parents as well. Parents understand that performance in an examination on one day and one two or three hour test is not a fair communicator of achievement – nor of the work the students have done during the course.
"We all know that performance in any given examination is dependent on a range of things – including how well prepared you are, how you feel on the day and whether the right questions come up."
Delegates voiced "dismay" that Mr Gove intended to press ahead with his exam reforms – with the first teaching of the new arrangements for GCSE and A-levels being introduced in 2015 and exams taken in 2017. They urged ministers to allow more time for consultation over the reforms.
Niamh Sweeney, from Cambridgeshire, accused the Education Secretary of basing the reforms on a "whimsical fantasy" of returning schools to a bygone age by placing emphasis on studying a narrow range of core academic subjects.
"If a student is interested in a subject and wants to learn that subject, then that is of value," she said.
Simon Clarkson, from Leicestershire, added: "We're going to be left with a poor curriculum to teach. I'm worried about the future, I'm worried about my friends and colleagues, I'm worried about my students."
Tendai Mashapure, from Bellerbys College in Cambridge, said: "I believe Michael Gove's heart is in the right place and I'm not an enemy of promise but – whilst we totally support having high aspirations for students it is vital there is a realistic opportunity for all students to have valued qualifications."
Join our new commenting forum
Join thought-provoking conversations, follow other Independent readers and see their replies