Windrush scandal victim Richard Black to return to UK after 38-year exile
Exclusive: British citizen was left stranded in Trinidad and Tobago after holiday in 1983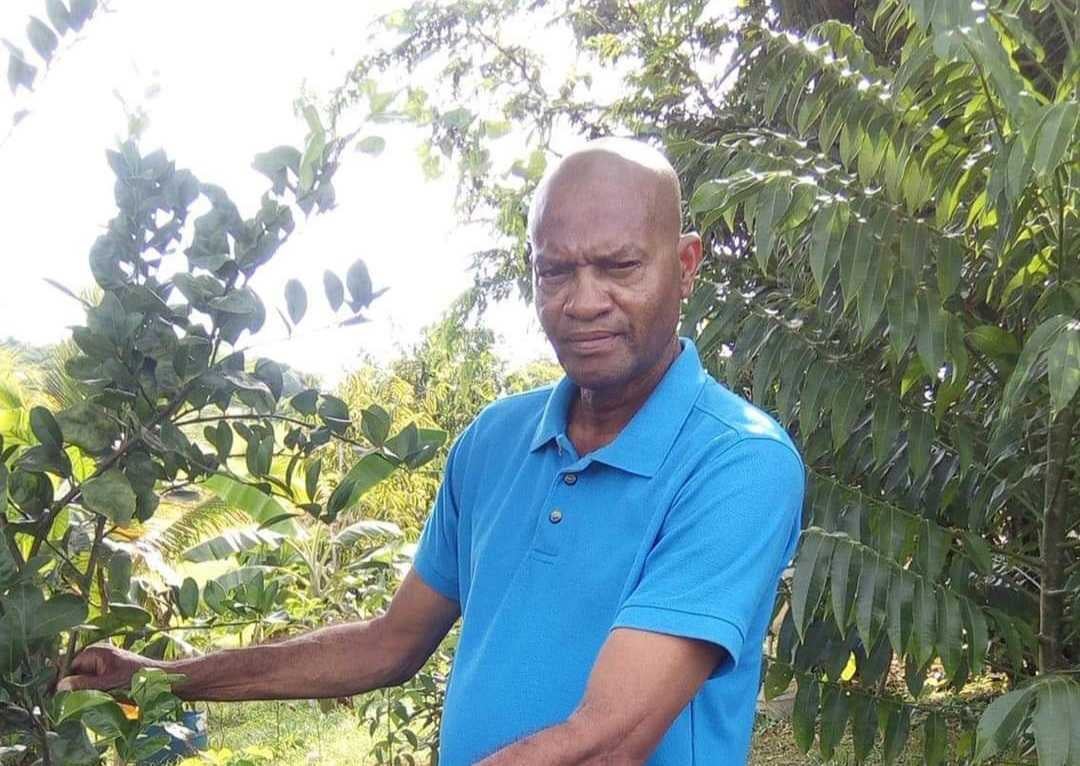 A Windrush man who has been stranded in Trinidad and Tobago for almost 40 years after his UK citizenship was withdrawn is set to return to Britain.
Richard Black, 67, was born in St Lucia, lived in England from the age of six and grew up in Notting Hill, west London.
However, authorities did not allow him back into the country when his passport expired while on a trip to visit his in-laws in Trinidad and Tobago in 1983, aged 29.
He visited the island's high commission who advised him that his passport could not be renewed. He has been stateless ever since.
Mr Black's wife, two of his daughters and his whole life were in Britain but, as a result of the enforced distance, his marriage broke down, he lost contact with his loved ones and was unable to attend his mother's funeral in 2003.
Now, the Home Office has offered Mr Black a returning resident's visa and both parties are currently negotiating terms and conditions around accommodation, financial arrangements and provisions for his new wife whom he married in 2014.
In an official offer letter, seen by The Independent, the government explains that this gives the pensioner indefinite leave to remain in the UK.
"This feels bittersweet; I had family and friends in the UK and lost a lot," Mr Black told The Independent.
"There were times when I contemplated suicide and then being ostracised from the country I regarded as home, not being able to visit my mum when she was sick and attend her funeral."
The Home Office previously made Mr Black an offer to return to Britain in 2018 but the Londoner turned it down citing an issue with the terms and conditions.
Upon his return, Mr Black's first destination will be to visit his mother's grave and pay his respects.
"I am looking very much to be able to return, to try and reconnect with friends and family," he added.
Mr Black, whose birth name is Leo Marius, is estranged from his UK-born children whom he has not seen since 1983; they were six and two years old at the time and, he says, think he "abandoned them".
"I never thought that after arriving in the UK as a child that I would have to go through telephone interviews to see whether I still have strong ties to the UK," he said.
"I am angry at the policies enacted by the government and I'm also angry that this whole scandal affected people of colour from across the various Commonwealth countries; this seems to have been driven purely on the basis of people's race.
"The most important thing is that I'll be able to return and try to mend fences where they can be mended. There's a lot of healing that has to take place."
But, while the end of his decades-long ordeal is in sight, the scandal has also wreaked havoc upon the lives of Mr Black's family members.
His daughter, Marissa Marius, was born to him and his then wife Sally – who was eventually able to return to the UK – in Trinidad and Tobago in 1988.
Despite the fact that her parents' status as UK subjects is now recognised by the Home Office, Marissa is not classed as such though she should have been at the time of her birth.
Children born overseas to British citizens normally require registration in the UK or at a British consulate abroad.
Given that Mr Black and his ex-wife were turned away by British embassy officials in Trinidad and Tobago when they presented on multiple occasions at the consulate, he is now grappling with the Home Office to "right this wrong" affecting Ms Marius and her son too.
Once he leaves the island for Britain with his wife, the pensioner risks experiencing the break-up of his family all over again.
Reflecting on his journey, Mr Black said he is "grateful" to the people and government of Trinidad and Tobago for giving him "shelter and sustenance when the British abandoned him".
"I became a beggar, relying on the kindness of strangers for food. I became emaciated and disheveled," he said.
"After suffering a period of homelessness, the good people in this country helped me to pick myself up, go to school, re-educate myself. I had basically given up hopes of ever returning to the UK."
Alluding to the case of Windrush boxer Vernon Vanriel, who was stranded in Jamaica and left destitute for 13 years, Mr Black added: "I know a lot of my cohorts who have gone through similar experiences, because of this Windrush scandal, haven't been as fortunate as I have, to get back on their feet before returning to the UK."
The Home Office has been contacted for comment.
If you are experiencing feelings of distress and isolation, or are struggling to cope, The Samaritans offers support; you can speak to someone free of charge over the phone, in confidence, on 116 123 (UK and ROI), email jo@samaritans.org, or visit the Samaritans website to find details of your nearest branch.
Join our commenting forum
Join thought-provoking conversations, follow other Independent readers and see their replies