Winston Churchill anniversary: Major events marking 50 years of his death, launch today
January 30 will see a remembrance service in the Houses of Parliament, followed by a procession of small boats passing down the Thames, led by Havengore, the vessel that carried Sir Winston's body down the Thames in 1965
Adam Lusher
Tuesday 20 January 2015 16:14 Comments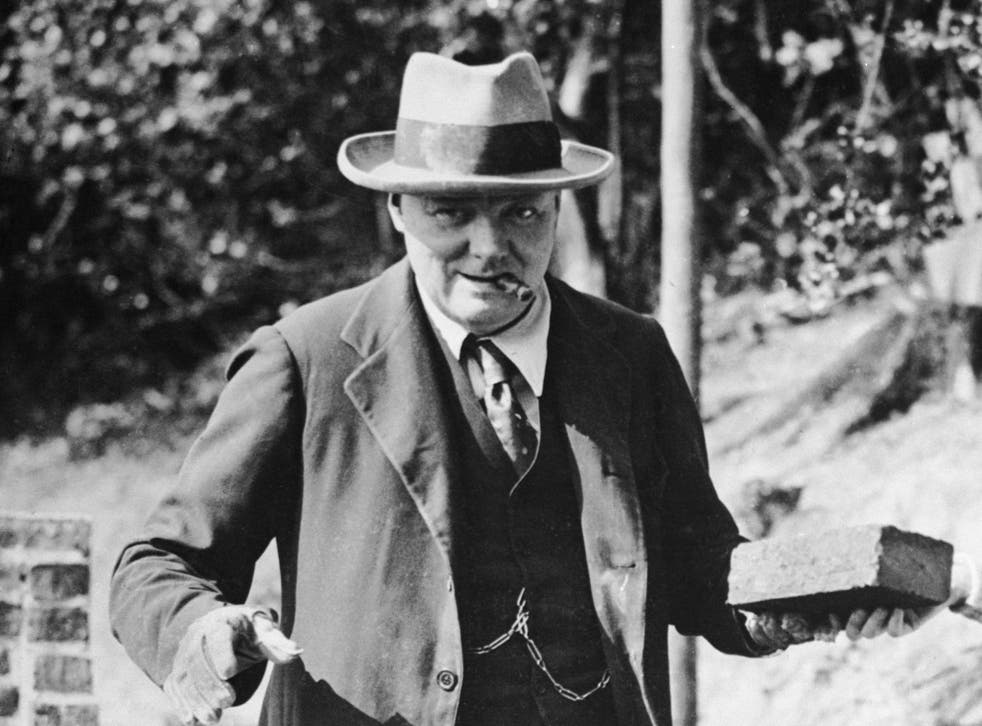 Sir Winston Churchill is to be honoured with a "major international celebration" marking the 50th anniversary of his death, with events ranging from a remembrance service to the launch of a 'warts and all' website mentioning his hostility to Mahatma Gandhi and his prodigious drinking.
The programme of commemorative events, launched today, will also include an exhibition at London's Science Museum, opening this Friday and looking at how Churchill backed scientific advances that helped win the Second World War.
On January 30, the 50th anniversary of Sir Winston's state funeral, there will be a remembrance service in the Houses of Parliament, followed by a procession of small boats passing down the Thames, led by Havengore, the vessel that carried Sir Winston's body down the Thames in 1965.
At the same time, the National Railway Museum in York will unveil the newly restored 34051 Winston Churchill, the steam locomotive that pulled the former prime minister from Waterloo to his final resting place in Oxfordshire.
Perhaps aware of the value of a Churchillian association in an election year, David Cameron dispatched his chief of staff Ed Llewellyn to deliver a Prime Ministerial statement to yesterday's launch event at the Churchill War Rooms in London,.
The Prime Minister had written: "Winston Churchill's legacy continues to inspire not only the nation he saved, but the entire world. 2015 is a year to give thanks to his service not only to the country he loved, but to humanity as a whole."
Moments after Mr Cameron's statement was read out, the historian Sir David Cannadine, the chairman of the Churchill 2015 commemorations, hailed Sir Winston as "the most remarkable human being to have occupied 10 Downing Street." He added: "Whatever the outcome of the election in May, we probably won't have to alter that view."
Sir David also defended Sir Winston from claims made yesterday by the former Newsnight presenter Jeremy Paxman who called Churchill "a ruthless egotist."
To much laughter, Sir David said: "It is interesting that Jeremy should criticise someone for something like that. I don't think it advances the discussion."
Sir David said that the Churchill Central website which went live yesterday would hopefully educate future generations about all aspects of Sir Winston's life, from his wartime achievements to 'hinterland' that included everything from bricklaying to art. Compiled with the help of 30 national and international organisations connected to Churchill and his legacy, the website would, Sir David said, be "devoid of hagiography."
It would mention Sir Winston's legendary fondness for alcohol, as well as his views on how to deal with "the Oriental races" and his 1931 dismissal of Gandhi as "a seditious Middle Temple lawyer, now posing as a fakir, striding half-naked up the steps of the Vice-regal Palace."
Sir David insisted: "The only people who don't make mistakes, are the people who don't achieve anything."
The launch event was also attended by Sir Winston's granddaughter, the journalist Emma Soames, who said: "It is glorious that the 50th anniversary of his death is being greeted not only by nostalgic remembrance but also by the burnishing and renewing of his legacy for the future."
Register for free to continue reading
Registration is a free and easy way to support our truly independent journalism
By registering, you will also enjoy limited access to Premium articles, exclusive newsletters, commenting, and virtual events with our leading journalists
Already have an account? sign in
Join our new commenting forum
Join thought-provoking conversations, follow other Independent readers and see their replies