Dramatic moment cargo ship almost hits 135-foot tall lighthouse
The vessel, bound to Belgium from southern Ireland, had suffered engine failure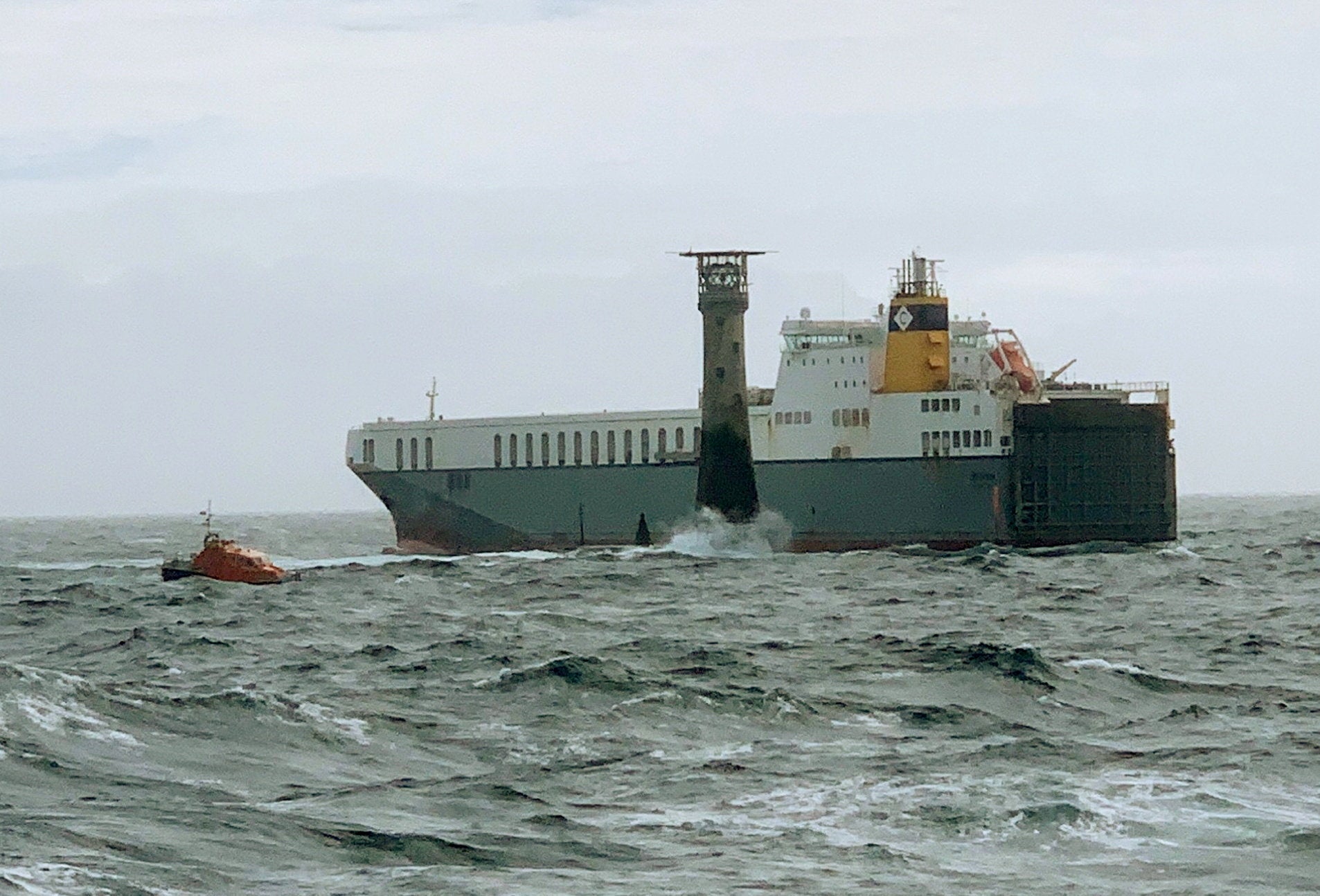 This is the dramatic moment a huge cargo ship came close to hitting a 135-foot tall lighthouse - eight miles off the British coast on Monday morning.
The 640-foot-long Roll-on-Off (RO) vessel Mazarine hit rocks close to the Wolf Rock lighthouse off Land's End, Cornwall, according to reports.
The vessel, bound to Belgium from southern Ireland, had suffered engine failure.
The RNLI sent two lifeboats to stand-by as a salvage tug and a Coastguard helicopter headed towards the stricken vessel.
A Maritime and Coastguard Agency spokesperson said: "HM Coastguard is coordinating the response after a vessel off the Isles of Scilly reported losing power near Wolf Rock lighthouse.
"The crew on board are reported to be uninjured and safe.
"A tug has been sent to assist.
"A coastguard helicopter has been sent along with Penlee and Sennen Cove RNLI lifeboats in case the crew needs to be evacuated.
"A second helicopter is standby in case it is needed."
Mazarine was built in 2009 and sails under the flag of Malta.
Its capacity is 31,340 gross tonnage and is 195.4 metres long and 26 metres wide.
Join our commenting forum
Join thought-provoking conversations, follow other Independent readers and see their replies