Woman handed card on Tube from an organisation which 'hates fat people'
'This... could potentially upset people struggling with confidence and eating disorders'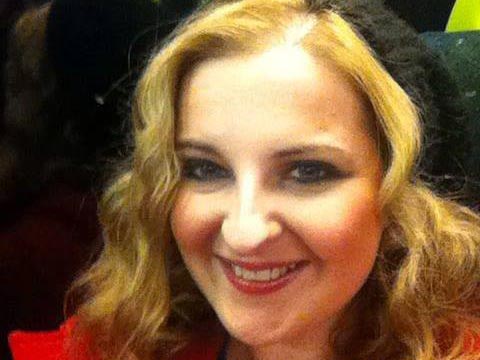 A woman has been given a card while travelling on the Tube in London from an organisation which says it "hates and resents fat people".
Kara Florish has called the note from Overweight Haters Ltd "cowardly" and "hateful".
One side of the card says the word 'fat', according to a photo posted by Ms Florish on social media.
The other side reads: "Our organisation hates and resents fat people. We object to the enormous amount of food resources you consume while half the world starves."
"We disapprove of your wasting NHS money to treat your selfish greed. And we do not understand why you fail to grasp that by eating less you will be better off, slimmer, happy and find a partner who is not a perverted chubby-lover, or even find a partner at all."
"We also object that the beatiful pig is used as an insult [sic]. You are not a pig. You are a fat, ugly human."
In a social media post, Ms Florish said she wanted people to share the note to express their outrage.
"I am not upset myself, I am smaller than the national average and not exactly obese, but this is hateful and cowardly and could potentially upset people struggling with confidence and eating disorders. Please tweet and share this if you are also outraged. Plus- to the person who wrote this card, go back to school, you can't spell beautiful."
The most important plus-size moments in fashion
Show all 12
The card has sparked criticism from some social media users.
Another person said they could not believe "someone would actually do this".
One man said he saw someone being given the card at Oxford Circus.
He called it a "random act of pointless cruelty".
Join our commenting forum
Join thought-provoking conversations, follow other Independent readers and see their replies