Women and children could die because of legal aid cuts says former attorney general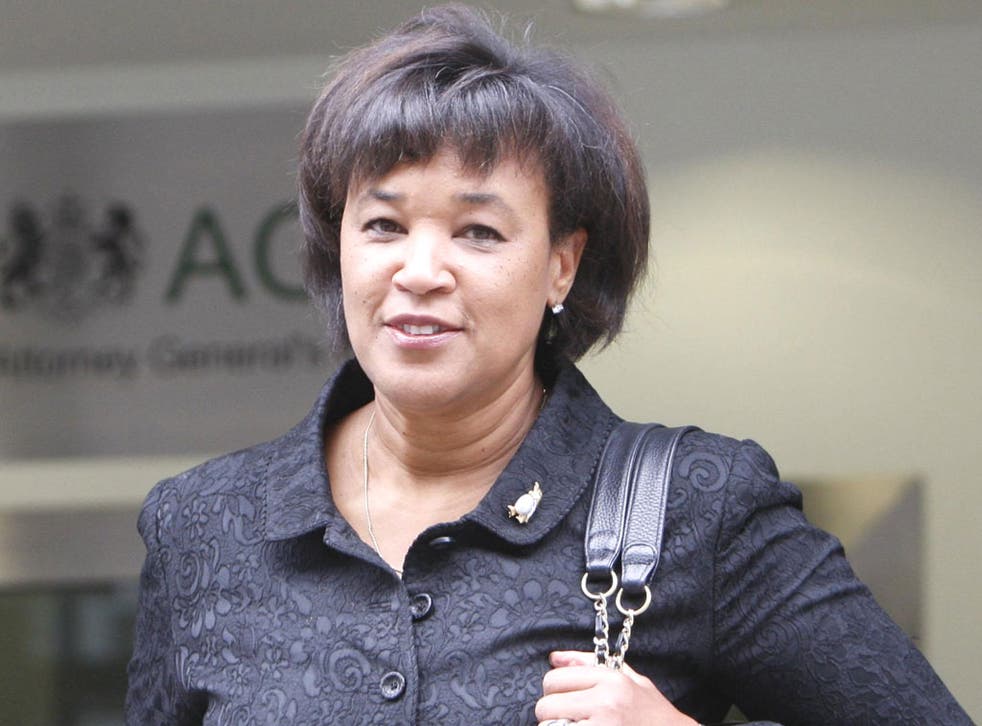 Women and children could die as a result of the Government's legal aid cuts, warns a former attorney general, who will today make a last-ditch attempt to overturn the changes in the House of Lords.
Baroness Patricia Scotland said restricting legal aid to victims of domestic violence who could provide evidence such as a criminal conviction against the perpetrator, a non-molestation order or an active child protection plan from the past 12 months would lead to a rise in deaths and assaults against women and children.
Medical evidence from a GP, A&E, counsellor or women's refugee would not be enough to qualify under the new proposals which are part of coalition plans to try and slash £350m from the legal aid bill.
Half of all domestic violence victims will not qualify for legal aid to help them and their children safely separate from abusive relationships, according to research by Rights of Women and Welsh Women's Aid. While most victims surveyed had collaborative evidence to show they were receiving support, most would not satisfy the new rules.
The costs of domestic violence fell from £23bn to £16bn between 2003 and 2010 as a result of a fewer murders and more convictions. Baroness Scotland told The Independent that progress made by focussing on early intervention was under threat unless the "unrealistic" restrictions and time limits were relaxed. Her amendment is supported by senior cross-bencher peers Lord Ian Blair, former Metropolitan Police chief and Baroness Butler-Sloss, former head of the Family Division of the High Court. No peers, apart from the minister, spoke-up for the changes during an earlier Lords debate.
Baroness Scotland, founder of the Eliminate Domestic Violence Global Fund, said: "We saved money and we saved lives, and in 13 years of government, the Lib Dems and Tories never made domestic violence a political football. It is extraordinary that the same people are now pretending that they don't know what damage this will do. Even if the Government doesn't give a stuff about the victims and the dangers to children, if they just think about the money, these changes do not make fiscal sense."
Campaigners such as the National Federation of Women's Institute say the new rules will fail victims too scared or traumatised to go to the police. Two thirds of women using Women's Aid refugees in 2010 did not report the first incident of abuse to police, but typically after three to five times. The 210,000 WI members are being urged to ask their MPs to protect domestic violence from the Legal Aid, Sentencing and Punishment of Offenders Bill.
A MoJ spokesman said: "The Government is committed to supporting victims of domestic violence. We have put it beyond doubt that those who have suffered physical, psychological or financial domestic abuse will continue to receive legal aid to help them to resolve any separation disputes over property or child contact."
The government is also facing serious challenge to it plans to cut legal aid for all clinical negligence claims except obstetric cases involving babies who suffer brain damage in their first eight weeks. Several peers are also supporting an amendment to make the Ministry of Justice carry out an impact assessment before any of the cuts are imposed impact of the cuts
Research by King's College London found the cuts to legal aid for clinical negligence, family law and social welfare would cost at least £139m in unintended consequences.
Case Study:
Jane*, 40, left her husband after 15 years of verbal, emotional and physical abuse but now must fight for custody of their young son, her home and financial support through the courts because her husbandrefused mediation.
A few years ago she called the police after he grabbed her throat in front of their son, but he was let off with a caution. He smashed her head open but theA&E visit did not count as evidence. She has cut her working hours to qualify for legal aid because she has no savings and her family cannot help. Under the new rules, she wouldn't qualify for legal aid.
Her mother, Judy*, said: "After he took to drinking, he became very verbally abusive, always putting her down, threatening to hit her. She'd call me at all hours because she was so scared. She would leave but then he'd work his magic, promise to get help. Finally she left him last year because of her son. "She's had to borrow money for a flat, for lawyers, for petrol, but we're retired and can't help her any more. The legal bill could be £20,000, so without legal aid she'd have to represent herself, but she's under so much stress that I'm not sure she could do it."
*Not their real names
Register for free to continue reading
Registration is a free and easy way to support our truly independent journalism
By registering, you will also enjoy limited access to Premium articles, exclusive newsletters, commenting, and virtual events with our leading journalists
Already have an account? sign in
Register for free to continue reading
Registration is a free and easy way to support our truly independent journalism
By registering, you will also enjoy limited access to Premium articles, exclusive newsletters, commenting, and virtual events with our leading journalists
Already have an account? sign in
Join our new commenting forum
Join thought-provoking conversations, follow other Independent readers and see their replies