Women are using 'newspapers' because they cannot afford tampons, says Salvation Army food bank
'No woman should have to beg for a tampon'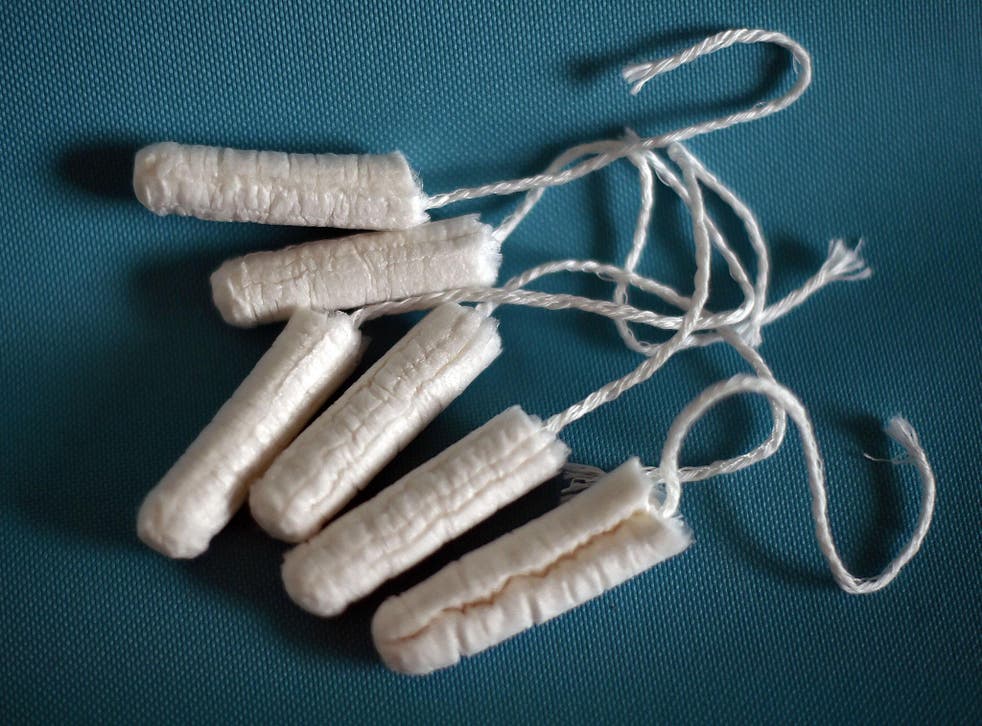 Women are being forced to use newspapers and handkerchiefs in place of proper sanitary products because they cannot afford them, according to organisers of a food bank in the North East.
Volunteers from the Darlington Salvation Army food bank said women are having to resort to old socks and paper because they have been unable to buy period pads and tampons and are too embarrassed to ask for help.
The food bank has now begun to hand out free sanitary products and started a campaign to raise awareness about how women's health is at risk, according to BuzzFeed.
Women can become unwell if they are unable to access safe sanitary products, with illnesses including urinary tract infections and vaginal infections.
Major Colin Bradshaw, who runs the food bank in County Durham near Middlesbrough, said he was "shocked that this situation exists in 21st century Britain".
"No woman should be in this situation," he told BuzzFeed.
"No woman should have to beg for a tampon."
Every female MP has been contacted by the Darlington Salvation Army food bank, but out of the 191 contacted only three have replied to Major Bradshaw, he said.
The food bank has also started a campaign called Begging for a Tampon to put pressure on the Government to take action on the issue.
Another campaign, called the Homeless Period, has called for the Government to provide free sanitary products in homeless shelters – just as it already does with condoms elsewhere.
According to figures, the average woman buys 11,000 tampons during her lifetime. In Tesco, a box of 20 regular Tampax costs £3.14, meaning a woman works on average 38 full working days for her entire life's supply.
Both tampons and period pads are taxed as luxury, non-essential items, despite the fact women must use sanitary products whether they wish to or not.
A petition to David Cameron to end the tampon tax – branded "shocking" and "unfair" by Barack Obama – has so far garnered 317,765 supporters.
Join our new commenting forum
Join thought-provoking conversations, follow other Independent readers and see their replies