Women more than twice as likely to 'quit job due to caring responsibilities'
Exclusive: 'Our economy and businesses simply cannot afford to lose their talent,' Minister for Women says
Maya Oppenheim
Women's Correspondent
Tuesday 09 March 2021 16:12 Comments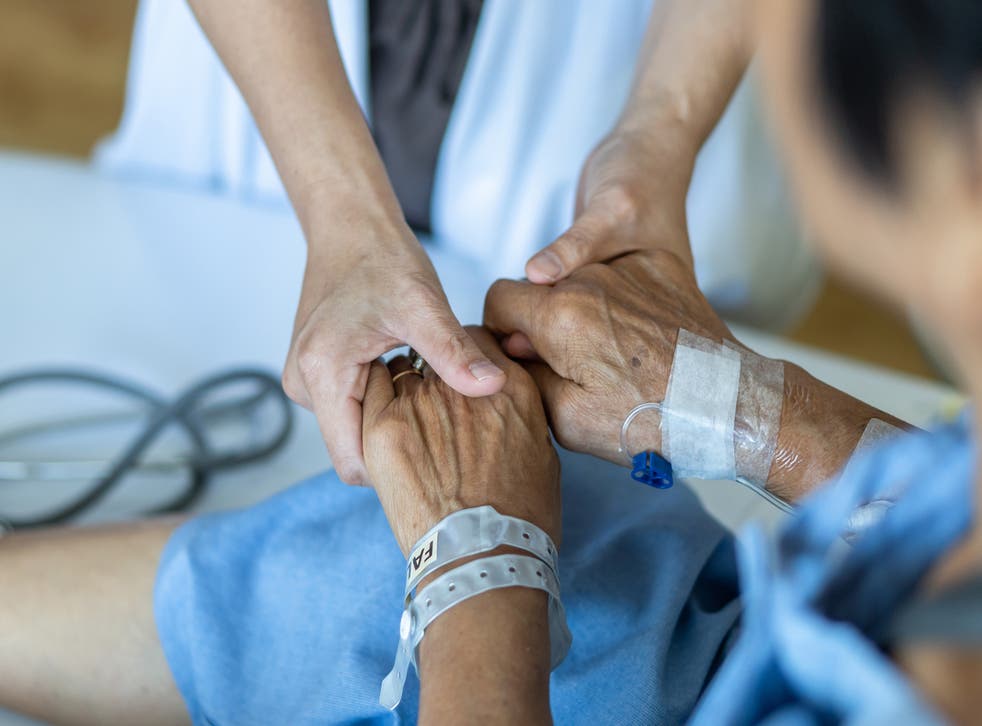 Women more than twice as likely to have been forced to quit their job due to being overwhelmed with unpaid caring responsibilities, a new study has found.
Four per cent of men said they had to leave their last job due to caring work, while nine per cent of women said the same, according to research from polling agency Survation, shared exclusively with The Independent.
Almost one in 10 carers surveyed said caring was the main reason for departing their last job, but researchers warn this statistic does not capture the true scale of the problem as a lot of parents d not consider looking after their own children as caring.
Researchers found out of around in eight in 10 respondents who reported sharing caring responsibilities, women were over twice as likely to do the greater proportion of care work for loved ones.
Helen Walker, Carers UK's chief executive, told The Independent: "For most people, juggling a job with caring for a loved one is incredibly demanding – and without support from employers, it can be too much to manage.
"Before the pandemic, 600 people a day were giving up work to provide unpaid care to disabled, older or ill relatives, at a huge cost to the economy and their personal finances.
"Our research shows women are disproportionately affected. On average women become a carer over a decade before men, often facing difficult decisions about their loved ones' health, family finances and how to combine work and unpaid care."
Ms Walker said the public health crisis has shone a light on the difficulties of juggling paid work and caring responsibilities, adding that now "a huge swathe" of individuals are balancing "work and care", it is key all employers properly grasp the "importance of supporting working carers".
She added: "Our economy and businesses simply cannot afford to lose their talent. This is a prime opportunity for government and business to build on lessons learned during the pandemic and provide more support and recognition for unpaid carers juggling work and care."
The study,  which polled just over 1,000 UK residents and almost 2,000 UK adults with unpaid caring duties in October, found two thirds of male respondents could carry on working full-time while doing unpaid care work – almost double the proportion of women who could do so.
Baroness Berridge, a peer who is Minister for Women, told The Independent: "Now more than ever, we see the benefits of flexible working. This report adds to existing evidence showing how unpaid caring responsibilities often lead to women leaving work, to the detriment of their employers."
The study, commissioned by Vodafone, which has brought in a Global Parental Leave policy in a bid to make caring duties equal, found women who were carers were twice as likely to work part-time as well as also being more likely to be lonely.
Jess Phillips, a Labour MP who co-chairs the Women and Work All Party Parliamentary Group, said: "As the majority of carers are women, we cannot deny this is a gendered issue. Unless action is taken by both government and businesses, we risk losing more women from the workforce which will only heighten existing gender inequalities."
The findings of the study are particularly worrying given the UK has an ageing population, with a quarter of people expected to be aged over 65 by 2050. The proportion of Britons who are older than 85 is set to double by 2041 and then treble by 2066.
NHS figures showed that more than 80 per cent of adult social services jobs in 2019 were carried out by female workers, while government figures show women make up the majority of informal carers in the UK.
Previous research has revealed women shouldered the burden of childcare, household chores and homeschooling in the first national lockdown, regardless of whether they were balancing this with paid work or not.
A recent study from the Women's Budget Group network found Britons urgently want an economy that prioritises gender equality and ensures care work and household chores are distributed equally between men and women.
The research, released last year, found four in five believe women and men should share childcare and caring for older and disabled family members equally, while two in three thought the government should encourage and financially support men to do more care work.
Register for free to continue reading
Registration is a free and easy way to support our truly independent journalism
By registering, you will also enjoy limited access to Premium articles, exclusive newsletters, commenting, and virtual events with our leading journalists
Already have an account? sign in
Join our new commenting forum
Join thought-provoking conversations, follow other Independent readers and see their replies