Nearly all children whose mothers are sent to prison are uprooted from their homes, finds report
Government 'blind to the needs' of children whose parents go to jail, warns Prison Reform Trust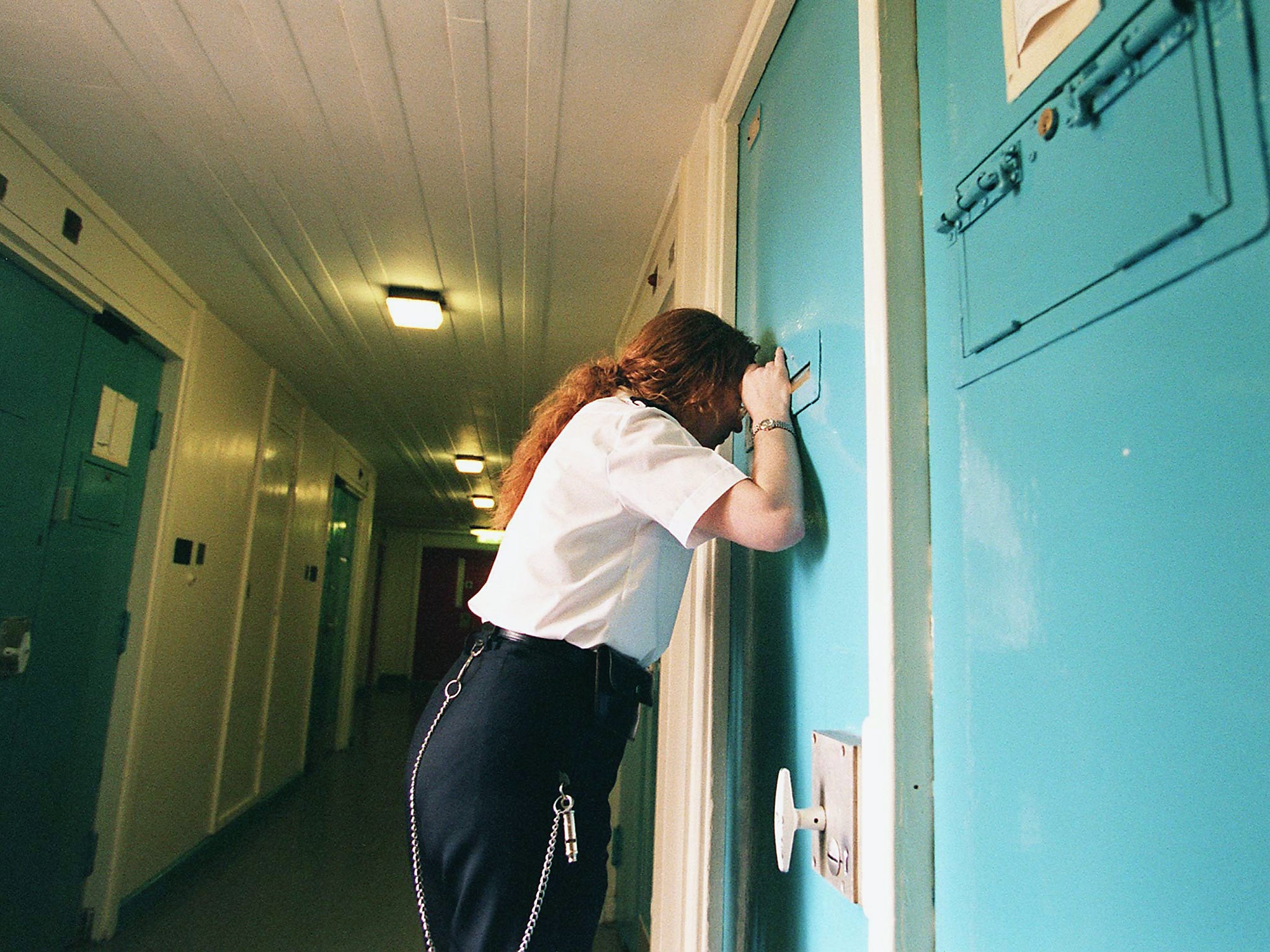 The government has been accused of being "blind to the needs" of children whose mothers go to jail, as new research shows 95 per cent of them are forced to leave their homes.
A report by the Prison Reform Trust reveals more than 16,000 youngsters were uprooted from their family homes last year because their mothers were sentenced to prison, usually for non-violent crimes.
The impact on such children is "devastating", the report said, with many facing financial hardship and significant disruption, such as moving school and being separated from siblings.
There are currently more than 3,800 women in prisons in England and Wales – 4.7 per cent of the prison population. An estimated 24 to 31 per cent of female offenders have dependent children.
The report found the best interests of children are rarely considered by the criminal justice system, and those affected face many barriers to getting support.
No government agency has responsibility for ensuring the welfare of children whose mothers are in prison, and "judgemental" attitudes limit the support available, the trust said.
The Ministry of Justice revealed last week almost half of all female prisoners in England and Wales committed their offence to support the drug use of someone else, while many more are substance abusers themselves.
Figures show last year 83 per cent of women sentenced to prison had committed a non-violent crime and 62 per cent were serving a sentence of six months or less.
A mother interviewed for the report said: "My family ceased contact with my children when I came to prison; they no longer see any extended family.
"My son lost his love for life and has attempted suicide twice as a result of me being in here. My daughter had to leave school to care for her brother. They had issues getting along as siblings, and I was not there to help them work it out.
"My son stopped taking any interest in school and refused to eat. My children were left to starve due to lack of financial help because the benefits stopped."
Jenny Earle, director of the Prison Reform Trust's transforming lives programme to reduce women's imprisonment, said the report laid bare the "devastating" impact on children of mothers' imprisonment.
"Children are completely innocent and yet are being cruelly punished by a criminal justice system which is blind to their needs. Children should be at the centre of decision making, not an afterthought," she said.
"While we welcome the commitment in the government's women offenders strategy to better provision for primary carers, it falls short of the comprehensive approach needed to prevent children from falling through the cracks of our justice system."
Mr Burgon said: "Women are disproportionately affected by short sentences which do nothing to make our communities safer or to help offenders turn their lives around.
"Now we have compelling evidence of the damage these short sentences cause to the young children. Children should not be unnecessarily punished by ineffective short sentences.
"The government must properly fund its new female offenders strategy to ensure that this problem is tackled and that it is not yet another missed opportunity for reform."
Among the report's recommendations – many of which would also be relevant to situations where a father is imprisoned – is a call for child impact assessments to be conducted as soon as a parent enters the criminal justice system, to ensure any children affected are identified and their needs addressed.
The report also recommends the introduction of a presumption against short prison sentences, of less than 12 months, and better investment in community support, including women's centres.
The report's findings come after the government scrapped proposals to create "community prisons" for women as part of a – delayed – strategy aiming to combat female offending. The new strategy is moving "emphasis from custody to the community" and trying to bring the female prison population down.
The Prison Reform Trust praised the government's Female Offender Strategy for committing to a review of family support for women offenders, but said it fell short of promising a comprehensive childcare assessment for anyone facing a criminal conviction.
A Ministry of Justice spokeswoman said: "We want to reduce the number of women receiving short prison sentences so they are not separated from their children unless absolutely necessary. Our new female offender strategy will make sure the impact on children is considered at every stage of the criminal justice system.
"We know that strong family ties are important to offenders' rehabilitation which is why we have also ordered an independent review to look at what more can be done in this area."
Join our commenting forum
Join thought-provoking conversations, follow other Independent readers and see their replies