Women's prison suicide rate soars as charity warns of 'horrifying' self-harm
Figures released by the Ministry of Justice show women accounted for a disproportionately high number of deaths by suicide over the past 12 months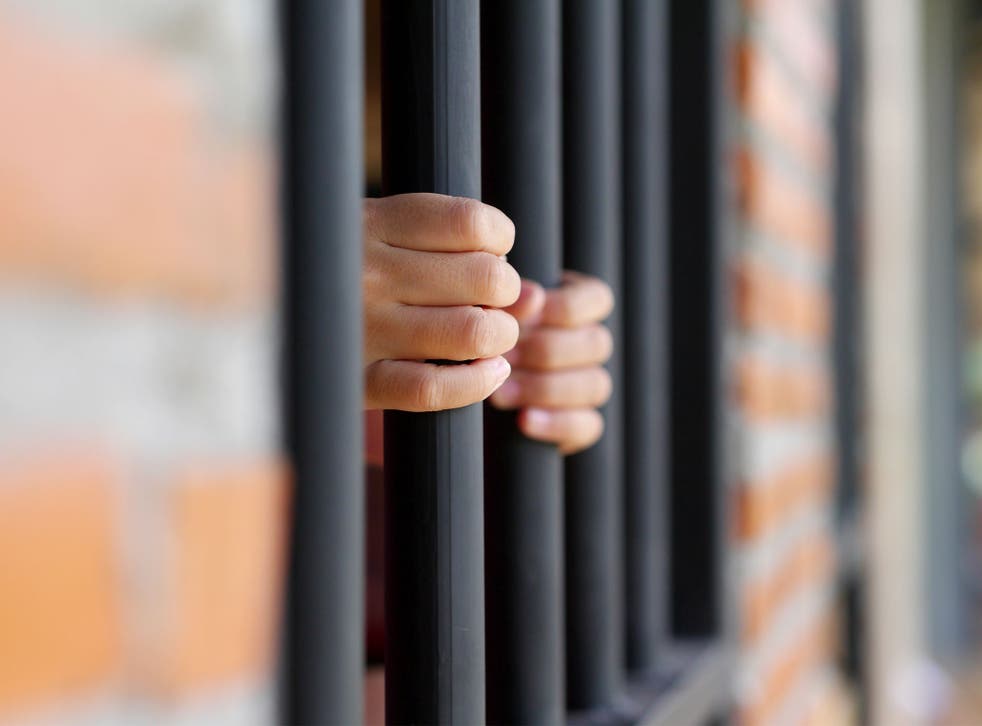 The number of women killing themselves in prison has "risen alarmingly", new government figures have revealed - prompting warnings from top charity leaders over unsafe jail conditions.
Statistics published by the Ministry of Justice (MoJ) show the total number of deaths classed as "self-inflicted" rose by 28 per cent over the past 12 months compared with the previous year.
Eleven women took their own lives during the same period across England and Wales, an increase of 1,100 per cent on the previous year, when one death was recorded.
Prison charity the Howard League for Penal Reform described the figures as "alarmingly" high, with women accounting for one in ten cases, despite making up just five per cent of the total prisoner population.
Reported incidents of self-harm in prison have increased by 27 per cent over the 12 months period leading up to March 2016 – a rate of one incident every 15 minutes.
Women in Prison said the levels of self-harm were "horrifying" and called on new Justice Secretary Liz Truss to review the wellbeing of women in custody.
A spokesperson for the charity said: "We are extremely concerned about the well-being of women in prison, where there are very poor levels of physical and mental health, horrifying levels of self harm and a tragic increase of deaths."
"With very large numbers of women held in each prison with very high levels of complex needs, prison can never truly ensure the well-being and safety of those inside. We have to push forward with a different approach towards women and criminal justice; we must expand use of alternatives to custody and invest in women's community support services instead of giving prison sentences to women who pose no risk of harm to others, only themselves."
"We also hope the new Justice Secretary urgently reviews the impact the recent closure of HMP Holloway - the largest women"s prison in Europe and the only women's prison in London - is having on the rest of the women's estate and the safety and well-being of those held inside."
The number of assaults on prison staff has also increased, the figures show, with almost 15 incidents recorded every day.
The MoJ deemed Bristol, Doncaster, Hewell, Isis, Liverpool and Wormwood Scrubs prisons to be of "serious concern" as a result of their overall performances.
The number of prisons awarded the worst possible rating has doubled since last year.
Andrew Neilson, Director of Campaigns at the Howard League for Penal Reform, said: "Once again, official figures spell out the urgent need for prison reform. Prisons are not only becoming more dangerous; they are becoming more dangerous more quickly.
"That more prisons have been awarded the worst-possible performance rating provides further indication of how the system is failing after years of rising numbers, chronic overcrowding and deep staff cuts.
"It is particularly shocking to see a dramatic increase in the number of women taking their own lives. In the past, a sharp rise in the number of women dying in prison has prompted a government review and promises of action. The high levels of violence and deaths should shame us all, and the new Secretary of State for Justice and her ministers must set out concrete plans to reduce them."
Register for free to continue reading
Registration is a free and easy way to support our truly independent journalism
By registering, you will also enjoy limited access to Premium articles, exclusive newsletters, commenting, and virtual events with our leading journalists
Already have an account? sign in
Register for free to continue reading
Registration is a free and easy way to support our truly independent journalism
By registering, you will also enjoy limited access to Premium articles, exclusive newsletters, commenting, and virtual events with our leading journalists
Already have an account? sign in
Join our new commenting forum
Join thought-provoking conversations, follow other Independent readers and see their replies