Home Office facing legal action over plans for 'prison-style' camp for asylum seekers at Yarl's Wood
Exclusive: Ministers accused of cutting corners in plans to build portacabin site to hold up to 200 people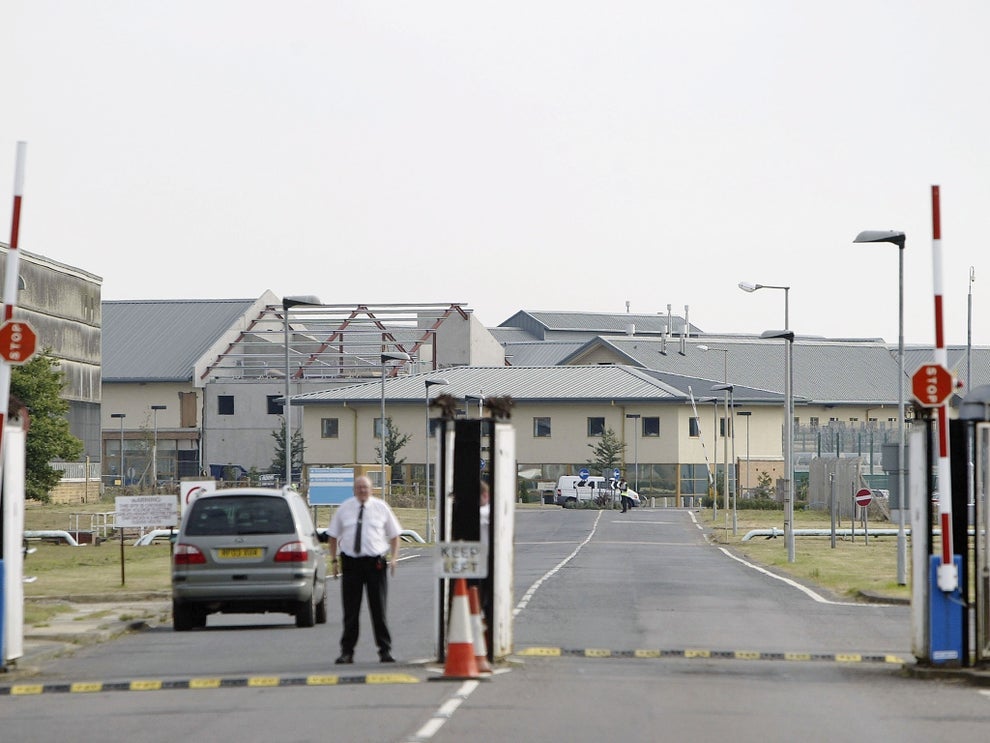 The Home Office is facing legal action over plans to build a "prison-like" camp next to an immigration removal centre to hold asylum seekers while their claims are being heard.
Ministers are planning to expand the capacity of Yarl's Wood, in Bedfordshire, by erecting pre-fab style accommodation that will house up to 200 individuals.
A local resident has sent letters before action to both the Home Office and Bedford Borough Council, and intends to take the case to court should there be no satisfactory response.
Lawyers believe that the government cut corners by failing to obtain planning permission or carry out the necessary impact assessments in its rush to set up the new facility.
The move comes after former Home Office minister Caroline Nokes said the department's plans to build a similar asylum seeker camp in her constituency near Southampton were deeply worrying.
During an interview with The Independent, the Tory MP said: "We know these people are going to have had huge trauma. It fills me with horror that our supported asylum accommodation processes have gone so hideously wrong that they can't even recognise that this is not a decent way to accommodate people."
Lottie Hume, a Duncan Lewis lawyer acting for the claimant, said the government's decision to expand Yarl's Wood was "not only immoral but unlawful". 
She added: "In pushing this development through at rapid pace, the Home Office has failed to carry out required social and environmental risk assessments, critical to protecting the wellbeing of individuals and the community."
Stephen Hale, chief executive of Refugee Action, said the plans were inhuman and called on ministers to urgently rethink the decision and start acting with compassion and common sense.  
"People should be housed in safe and clean homes in community settings while they wait for a decision on their asylum claim," he said.
Clare Moseley, founder of charity Care4Calais, said: "It's the freezing cold middle of winter and the Home Office thinks it's acceptable to force vulnerable refugees to live in flimsy portacabins.
"The prison-style camp the Home Office is building at Yarl's Wood will be a place of misery for refugees, when what they need is a place of safety.  
"It's increasingly clear that the government cut corners forcing this rush job through, and we hope legal action can put a stop to their inhuman plan."
A Home Office spokesperson said it would carefully consider any legal action or correspondence. They said asylum seekers on the new site would be separate from the removal centre and would be free to come and go as they pleased and that the accommodation would be safe, habitable and fit for purpose.
The minister for immigration compliance, Chris Philp, said: "To ensure we have sufficient accommodation available to meet our statutory obligations, we plan to use a vacant site adjacent to the existing immigration removal centre to accommodate asylum seekers while their claim is being fully processed."
Join our commenting forum
Join thought-provoking conversations, follow other Independent readers and see their replies