'It's like hell': Yarl's Wood women launch hunger strike against their indefinite detention and imminent charter flight
'We haven't got any human rights at all. It's like prison. We're treated like we are nothing'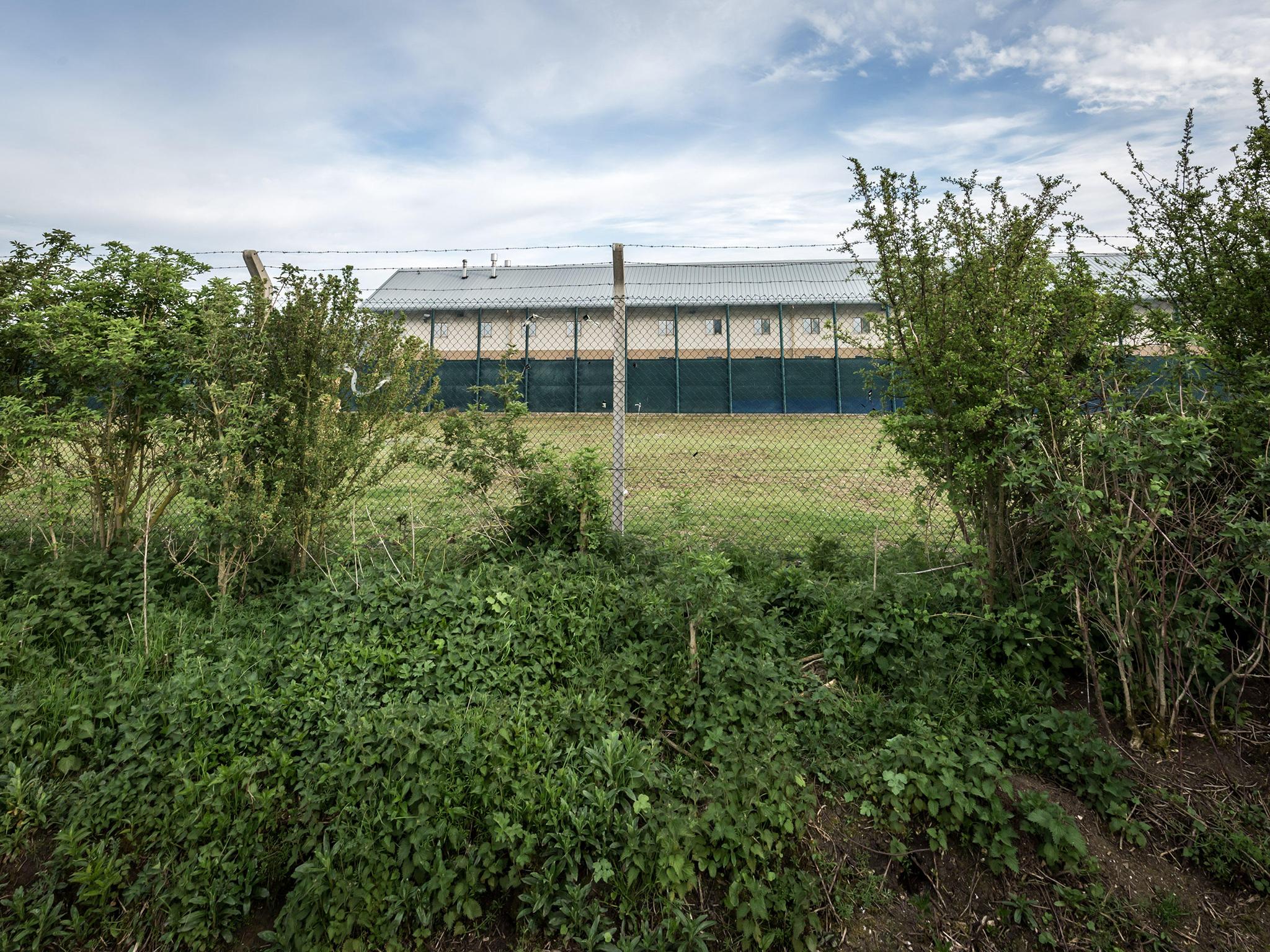 Scores of people in Britain's only women's removal centre have launched a hunger strike to protest against their indefinite detention, describing living in the centre as a form of "hell".
Forty-three women are said to be taking part in the protest in Yarl's Wood, which began on Sunday. They are boycotting the dining room and refusing to eat ahead of an impending charter flight to Nigeria and Ghana, which is set to remove at least 10 residents from the UK.
One woman taking part in the strike, who wished to be referred to only as Adesola, said some of the women had been in Britain for more than 20 years and had partners and children in the country.
Speaking from inside Yarl's Wood, she said: "A lot of people got married in this country. These women have got family here; they've got children; they've got partners. Some have been here for 27 years, and still they want to send them back.
"They don't want to go. But they will drag them. People have no rights at all, no dignity. They are going to drag them by force."
Support free-thinking journalism and attend Independent events
Adesola, who left Nigeria eight years ago after she was branded a "witch" by her husband's family after he passed away, said she received poor legal advice when she arrived in Britain, which meant she didn't initially apply for asylum, weakening her claim.
"My in-laws called me a witch because I lost my husband in 2010. He died and they blamed me. They said they were going to kill me. They took all my kids from me," she said.
"That's why I came to the UK. I wanted to claim asylum, but the lawyer I saw when I came here gave me the wrong advice. I should have applied for asylum straight away, but they didn't because of the money they wanted to take from me."
Yarl's Wood holds adult women and adult family groups who are subject to immigration control. The latest figures show 410 people are detained there.
A watchdog report published last year found the majority of women held at the controversial detention centre were later released into the community, raising questions about why they were ever detained.
HM Inspectorate of Prisons also raised concerns over the continued detention of women who had been tortured and two responses where the Home Office had refused, without explanation, to accept that rape came within the legal definition of torture.
Shadow home secretary Diane Abbott, who has pledged to close down the centre if Labour gets into power, said: "Having visited Yarl's Wood I witnessed the real suffering of these women and their desperation at being detained without hope of release.
"Indefinite detention is cruel and this approach has failed. The government needs to end this disastrous, inhumane immigration detention system and to end the failed 'hostile environment' approach. Only then will we see the change we need."
Describing conditions in Yarl's Wood, Adesola, who has been there for two months, said: "We haven't got any human rights at all. They don't care about our health. We've got a lot of people here with high need.
"They day before yesterday two women were seriously ill. The lady was in agony and the other one was vomiting. But there was no doctor – they couldn't do anything.
"It's like hell. It's like you are in prison. We're treated like we are nothing. They should close this place down."
A Home Office spokesperson said: "Detention and removal are essential parts of effective immigration controls but it is vital they are carried out with dignity and respect. We take the welfare of our detainees very seriously and any detainees who choose to refuse food and fluid are closely monitored by on site healthcare professionals.
"Where healthcare professionals have concerns about a detainees welfare as a result of refusing food or fluid, they are referred to the local hospital."
Join our commenting forum
Join thought-provoking conversations, follow other Independent readers and see their replies