Why you saw a dinosaur on the back of a lorry this morning
Commuters were greeted by what appeared to be a dead dinosaur being transported through the capital this morning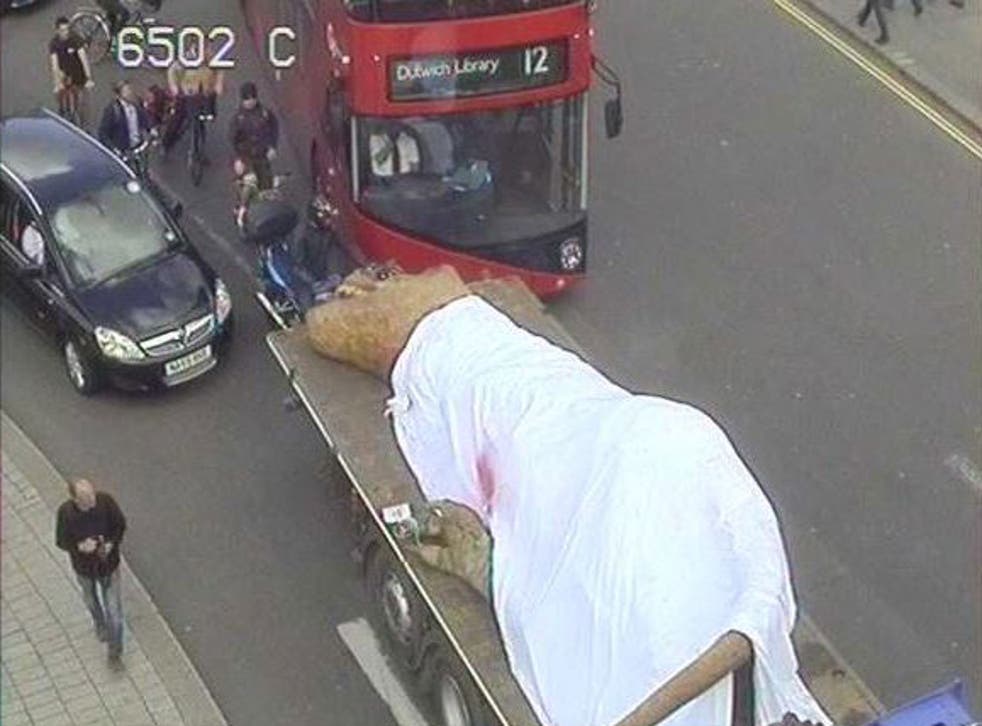 If you were heading to work in London this morning you may have thought you saw a Tyrannosaurus Rex.
Commuters were surprised to see what appeared to be a dead dinosaur being driven through the streets of the capital.
At about 15 metres long the beast was on the back of a flat-bed truck and covered with a white sheet, with its head and tail showing.
Pedestrians and bus passengers posted images of the dinosaur online and Transport for London put out CCTV images on Twitter.
A sign for the National Geographic Channel on the back of the truck hinted at who might be behind the stunt.
Join our new commenting forum
Join thought-provoking conversations, follow other Independent readers and see their replies