'Hands touching me everywhere': Yoga teachers warn sexual harassment prevalent in sector as they form first ever union
Exclusive: Union officials warn that exploitation, harassment and discrimination exist in sector, with most yoga teachers lacking basic workers' rights, writes Maya Oppenheim
Thursday 04 February 2021 19:09
comments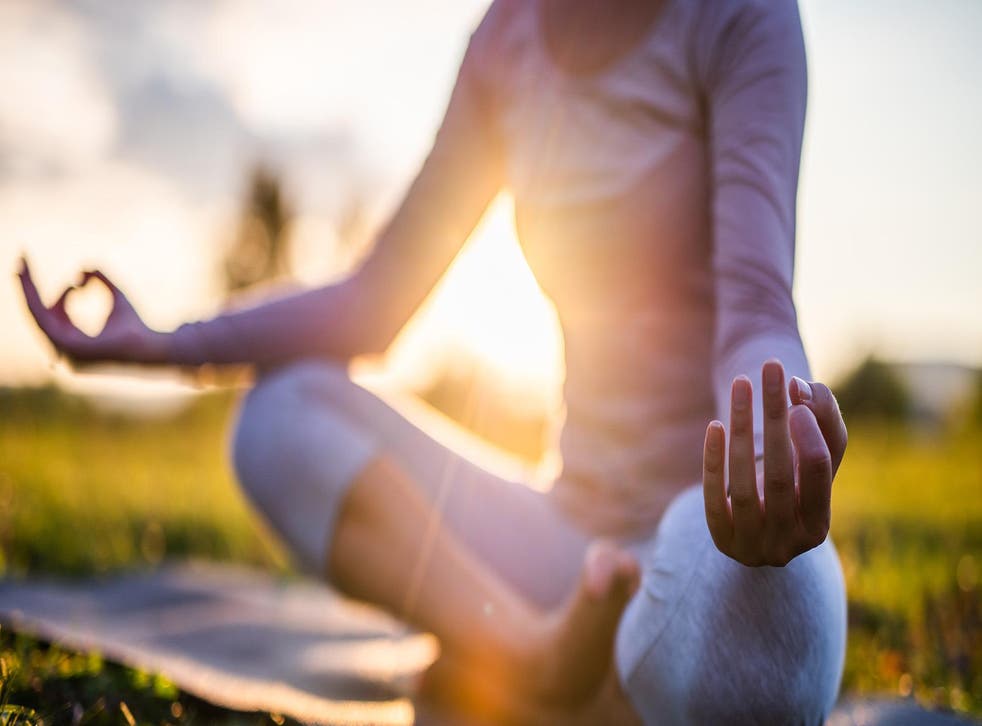 "Sexual harassment is a huge issue in our industry," Liz* tells The Independent. "It is endemic. There were numerous of occasions where my boundaries were breached. If I could go back in time, I would have said something."
Liz says she has suffered sexual harassment as both, a yoga student and a teacher, but felt unable to speak up as a pupil.
"It just felt like this is the way yoga is," she adds. "I went to a workshop with a famous teacher for £300. I had a few male assistants and a male teacher. I remember hands touching me everywhere all at the same time. My inner thighs were adjusted, breasts adjusted, and bum adjusted."
Liz did not return to the workshop the next morning after feeling traumatised by the ordeal – adding that it made it more "painful" that it happened in a yoga setting, which is supposed to be a place of trust and healing.
"There is now a recognition consent is not very present in yoga," Liz, who has been a yoga teacher for several years, adds. "Because the industry has been so sexualised, I don't have my phone number anywhere because so often you get harassment and stalking from men asking me what other additional services I offer."
Liz said she was harassed by a man who kept contacting her through the day and night – adding she has encountered many other yoga teachers who have had similar experiences.
"It was multiple numbers," she adds. "I didn't know if it was one person from different numbers or not. I thought that is what you put up with in this job. But I reported it to the police after someone told me to. There wasn't much they could do. It felt like it wasn't met that well."
Liz, who changed her phone number after the incident, said choosing not to include her telephone number in advertisements has impacted her business.
"I felt threatened when they said they knew where I lived," she recalls. "I have also had harassment from male students. But often teachers can't report it to their yoga studio as it is a paying customer. The studio often can't do anything about it."
She noted being self-employed leaves yoga teachers lacking protection against sexual harassment as they do not have an employer legally obliged to safeguard them from such misconduct.
But Liz is not alone. Teaching yoga is not always as wellbeing-orientated as it appears to those on the outside looking in.
On the contrary, union officials told The Independent "exploitation, harassment and discrimination" exist in the sector, warning most yoga teachers have a dearth of basic workers' rights, such as no job security, sick pay, or employer pension contributions – with many instead struggling to earn the living wage.
In a bid to tackle such issues, yoga teachers in the UK have formed a new branch of the Independent Workers' Union of Great Britain (IWGB), which represents precarious workers in the gig economy such as Uber and Deliveroo drivers.
Simran Uppal, secretary of the Yoga Teachers' Union, said: "The global yoga industry is worth around £60bn and much of that wealth is being extracted from underpaid, exploited yoga teachers.
"We're not monks protected by an ashram or a wealthy elite of wellness celebrities. We have to survive just like the other precarious workers in the IWGB and around the world. It's time for the yoga industry to live its values and respect our human rights."
Union officials say the pandemic has pushed many yoga teachers into poverty, with many "falling between the gaps" of the Self-Employment Income Support Scheme, or not being eligible for furlough.
Research by the union discovered over six in 10 earned below living wage before the Covid crisis hit, with some earning as little as £5 an hour including unpaid overtime. Just four per cent of yoga teachers say they hold employee status and basic employment safeguards and just 19 per cent have written contracts.
Hayley Johns, another yoga teacher, told The Independent she was lucky not to have encountered the "power dynamic abuses" that can occur between teachers and students in the sector.
"Throughout my 12 years of teaching, it has been the slow insidious drip of harassment that happens on a mind-numbingly daily basis from the other side of the mat," she adds.
"I can count multiple incidents over the years of that male student who appears a half hour before class, who lingers a little too long afterwards, despite your insistence that you need to get home. Who asks to have hands on his body to help in particular poses over and over."
Johns said such harassment could be linked with public perception sexualising yoga as she warned such patterns of behaviour left her exhausted.
"Daily harassment by male students has been the dull background noise to my teaching career," she notes. "And there is nowhere for this to go, there are no channels to report."
*Name has been changed to protect identity 
Join our new commenting forum
Join thought-provoking conversations, follow other Independent readers and see their replies