Young offenders locked in cells for almost 24 hours and deprived of education, says report
Key areas of safety and purposeful activity in Feltham young offenders institution have 'sunk to the lowest level', warns Chief Inspector of Prisons
May Bulman
Friday 30 June 2017 00:06 Comments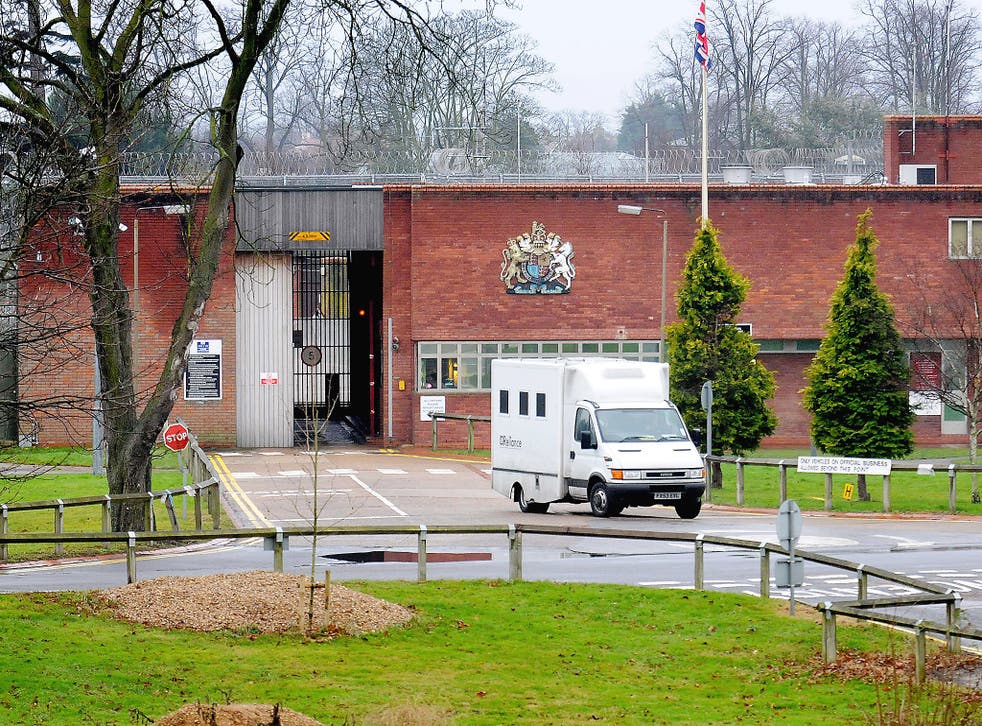 Young offenders are being locked in their cells for almost entire days and deprived of education and activity, according to "deeply troubling" reports released today on the conditions in the Feltham young offenders prison.
The London-based youth prison has seen a decline in standards, with key areas of safety and purposeful activity having "sunk to the lowest level" and conditions that are "quite simply, not safe for either staff or boys", warned the Chief Inspector of Prisons Peter Clarke.
Inspections of the two sections of the institution, Feltham A and Feltham B, note a "significant increase" in serious violence and a notable rise in the use of solitary confinement, which sees inmates eating every single meal alone in their cells.
A "restricted regime" at the prison sees little or nothing being done to contribute to the education, socialisation or safety of the boys detained in Feltham A, which holds inmates aged between 15 and 18, the report warns.
The Inspectorate said the time prisoners got to spend out of their cells was "inadequate", with inmates getting an average of just 4.5 hours out of their cells daily – a decrease from the "still totally inadequate" 5.5 hours reported two years ago.
Four in 10 of the boys at Feltham A were locked up during the school day, while 30 per cent were out of their cells for just two hours a day, preventing them from using basic amenities including showers and telephones. Despite sufficient school places and teachers, fewer than half the boys were getting to classes, inspectors said.
At Feltham B meanwhile, which holds young men aged between 18 and 21, some prisoners were in solitary confinement for more than 22 hours a day, with a third locked up during the "core day" and subsequently not getting to training or education.
The overall quality of learning and skills provision needs to improve, warned the report, stating that too many work and education programmes were cancelled or restricted by the regime.
Violence was also a major concern, with an "ineffective" response in Feltham A, which focuses on sanctions and regime restrictions, having led to a "cycle of violence and punitive responses" with no clear strategy to break it, inspectors warned.
Use of force had increased to a rate of 378 incidents per 100 children since the last inspection, when it had been at 273, while not all staff working with children in Feltham had been trained in techniques for managing and minimising physical restraint.
Staff in the segregation unit, which contains both children and young adults, continued to use control and restraint techniques designed for adult prisoners and carried batons.
Similar concerns were raised about the levels of safety in Feltham B, where staff face risks on a daily basis, with one officer seriously assaulted during the inspection.
Despite some good work being carried out by staff across many areas of the prison, inspectors found that the young men held there were living in an unsafe environment, were often afraid for their own safety and were enduring a regime that was "unsuitable for prisoners of any age, let alone young men".
Reception and first-night environments did not help make new arrivals feel safe, and nearly half of the prisoners said they had felt unsafe at Feltham.
It added that too many prisoners arrived without an up-to-date risk assessment and sentence planning was not working effectively, while numerous restrictions and staffing shortfalls affected the provision of a full regime for most prisoners.
The prison saw a decline in standards in three of the four healthy prison tests since the time of the last inspection in 2015, prompting the inspectorate to describe it as "deeply troubling that in an establishment of this kind the judgements awarded to the key areas of safety and purposeful activity had sunk to the lowest level."
Responding to the findings, Mr Clarke said the current approach being adopted in Feltham A was failing to deliver young inmates the "reasonable expectation" of not being in constant fear of being assaulted.
"It would be wrong not to recognise the challenges faced by staff at Feltham A in creating a safe and decent facility. Violence was a serious problem and during the inspection there was a serious assault on an officer," he said.
"Staff should be able to work in a safe environment and not be in constant fear of being assaulted. The current approach is failing to deliver that reasonable expectation and from the evidence available to us, is actually making it worse.
"The focus on keeping people apart rather than trying to change their behaviour has not worked. Feltham A is not safe for either staff or boys."
Frances Crook, chief executive of the Howard League for Penal Reform, described the reports as "two of the worst" in a series of poor inspection reports, accusing the states of "neglecting" the children in Feltham.
She said: "These are two of the worst in a long line of terrible prison inspection reports. It is all the more disturbing that they concern children and young people.
"These children are suffering abuse and neglect by the state. Feltham has failed to care for children and help them turn their lives around for decades. It is time to put an end to this abusive failing system and properly help children live law-abiding lives.
"The inspectors' findings add weight to the concerns raised in the High Court by the Howard League. The huge volume of calls that we have received about this prison should leave no one in any doubt about the scale of the problem.
"Thousands of children and teenagers have been subjected to appalling treatment over the last two decades. The Government must act now to prevent more children being subjected to such misery."
Peter Dawson, director of the Prison Reform Trust, has urged that a new approach should be taken on imprisoning minors, which doesn't involve locking them up in large institutions like Feltham.
"The solution to the awful situation described in these two reports cannot simply be working through a series of recommendations at local level," he said.
"The Government has committed to a radical rethink of how we look after the very few children who need to be locked up – with a new approach based on secure schools and phasing out institutions like Feltham.
"That has to turn into radical action, and should extend to the young and immature individuals held not only in Feltham B but also a wide variety of adult prisons.
"Subjecting these young men to the brutalising conditions described in these reports can only store up problems for them and for all of us as they grow up."
Michael Spurr, chief executive of the National Offender Management Service, said: "As the Chief Inspector points out there is much good work being done by staff at Feltham but this is undermined by levels of violence.
UK news in pictures

Show all 50
"More young people told Inspectors they felt safe than in the last Inspection in 2015 and a higher proportion of young people said they felt safe at Feltham compared to other young offender prisons, but much more needs to be done.
"We are determined to improve safety and develop purposeful regimes focusing on the educational needs of the young people in our care at Feltham and across the youth estate. Following this inspection we reduced the number of young people at Feltham to enable the Governor to develop an improvement plan and relaunch his violence reduction strategy.
"The new Youth Custody Service is focused on improving safety and performance across the youth estate, with a commitment to develop effective practice and to provide the support young people need to reform".
Register for free to continue reading
Registration is a free and easy way to support our truly independent journalism
By registering, you will also enjoy limited access to Premium articles, exclusive newsletters, commenting, and virtual events with our leading journalists
Already have an account? sign in
Join our new commenting forum
Join thought-provoking conversations, follow other Independent readers and see their replies