Youssef Zaghba: Identity of third London attacker raises further doubts over intelligence failings
Security agencies are already facing criticism for supposed failures over the attacks in Manchester and Westminster Bridge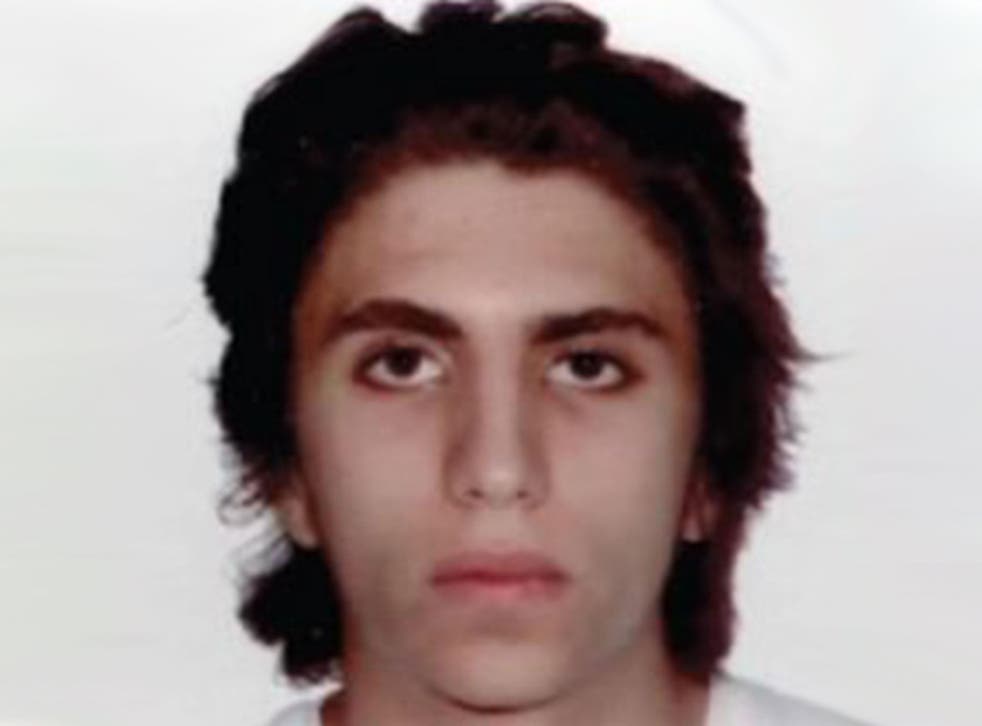 The revelation of the identity of the third man who carried out the London Bridge murders has highlighted an added international dimension to the terrorist plot, as well as raising fresh claims of a serious failure of intelligence.
The naming of Youssef Zaghba has also once again raised the Isis factor in the attack.
The Italian of Moroccan background had sought to join the group in Syria just as Pakistani-born Khuram Butt had once planned to do from Britain.
Both failed to reach the 'caliphate', but both ended up as neighbours in east London, from where they planned and brought jihad to the streets of this country.
Italian authorities informed their British counterparts in April last year about Zaghba's efforts to join Isis. When stopped the previous month at Bologna airport en route to Turkey, from where he intended to cross the border into Syria, the 22-year-old reportedly declared: "I am going to be a terrorist."
London Bridge Terror Attack

Show all 16
UK officials were sent details of his arrest and incriminating material found in his possession and from a search of a place where he had been staying. Yet, while confirming that Zaghba was one of the killers, Scotland Yard stated: "He was not a police or MI5 subject of interest."
The Italian authorities had also informed their counterparts in Morocco about Zaghba. A huge number of the major attacks in Western Europe have involved terrorists with Moroccan connections. Another of the three London killers, Rached Redouane, was also from Morocco.
Mohammed Abrini, a Belgian of Moroccan background, who played a key part in attacks in Paris and Brussels, had visited England to raise funds. A Birmingham resident, Zakaria Bouffasil, of Moroccan and Belgian background, was charged and convicted of funding international terrorism.
During Boffasil's trial, evidence was presented from a Belgian police interview with Abrini in which he says that his terrorist cell had decided not to carry out an attack in the UK because security here was too tight. With three major attacks in three months, there will be a perception that Islamist terrorists have found a way to get past that British security shield.
The security agencies are already facing criticism for supposed failures over the attacks in Manchester, Westminster and London Bridge.
Questions are being asked, in particular, about why nothing was done to stop Khuram Butt, despite the fact he was reported to the police on two separate occasions for expressing approval of terrorist attacks and accessing online preaching and attempting to indoctrinate children.
According to members of his family, Butt had planned to travel to Syria in 2015 to join Isis. He was dissuaded from doing so, it is claimed, because his wife Zahra was pregnant at the time.
He continued to mix in hardline Islamist circles and appeared in a Channel 4 documentary, The Jihadis Next Door, about the presence of vicious Muslim extremists in British cities. He was seen in the programme among a group of men unfurling the black flag of Isis and then in a confrontation with the police.
Butt, who had worked at one stage for Transport for London, was an associate of Anjem Choudary, who is now serving five and half years in prison for supporting Isis.
London Bridge terrorists: What we know so far
It is claimed that he knew Siddhartha Dhar, a Hindu who converted to Islam and joined Isis in Syria. But Assistant Commissioner Mark Rowley stated: "There was no intelligence to suggest that this attack was being planned and the investigation had been prioritised accordingly.
"Work is ongoing to understand more about them, their connections and whether they were assisted or supported by anyone else."
​Zaghba, who has a Moroccan father and an Italian mother, grew up in Morocco but came to stay with his mother in Italy after his parents separated.
He was stopped at Bologna airport on 15 March last year travelling with just a backpack, very little money and a one-way ticket to Istanbul; crossing the border from Turkey into Syria had become a regular route for those seeking to join rebels fighting the Bashar al-Assad's regime. He had told his mother that he was catching an internal flight to Rome.
A search revealed that his mobile telephone contained propaganda videos, Salafist religious tracts and evidence of his desire to take part in jihad. All that, as well as details of additional incriminating material found in a search of his mother's home, was passed on to British security agencies in May last year, according to Italian authorities.
An Italian court, Tribunale del Riesame, ruled there was insufficient evidence to charge Zaghba with terrorist offences and he could not be deported because he held Italian nationality. But he was placed on a watch list and his name was circulated to a number of countries, including the UK.
A senior former British security official said: "It is rather odd that two men who did not know each other, one in Bologna, the other in Barking, tried to join Daesh (Isis) and ended up living near each other in London.
"The investigation will need to look at whether this was a pure coincidence or whether they had got in touch with each other and were following Daesh instructions – which have been often repeated – to carry out acts of jihad in Europe if one couldn't get to Syria."
Register for free to continue reading
Registration is a free and easy way to support our truly independent journalism
By registering, you will also enjoy limited access to Premium articles, exclusive newsletters, commenting, and virtual events with our leading journalists
Already have an account? sign in
Register for free to continue reading
Registration is a free and easy way to support our truly independent journalism
By registering, you will also enjoy limited access to Premium articles, exclusive newsletters, commenting, and virtual events with our leading journalists
Already have an account? sign in