Zef Eisenberg death: Maximuscle founder killed in land speed record bid
Record holder who died after a "serious collision" has been named as millionaire Zef Eisenberg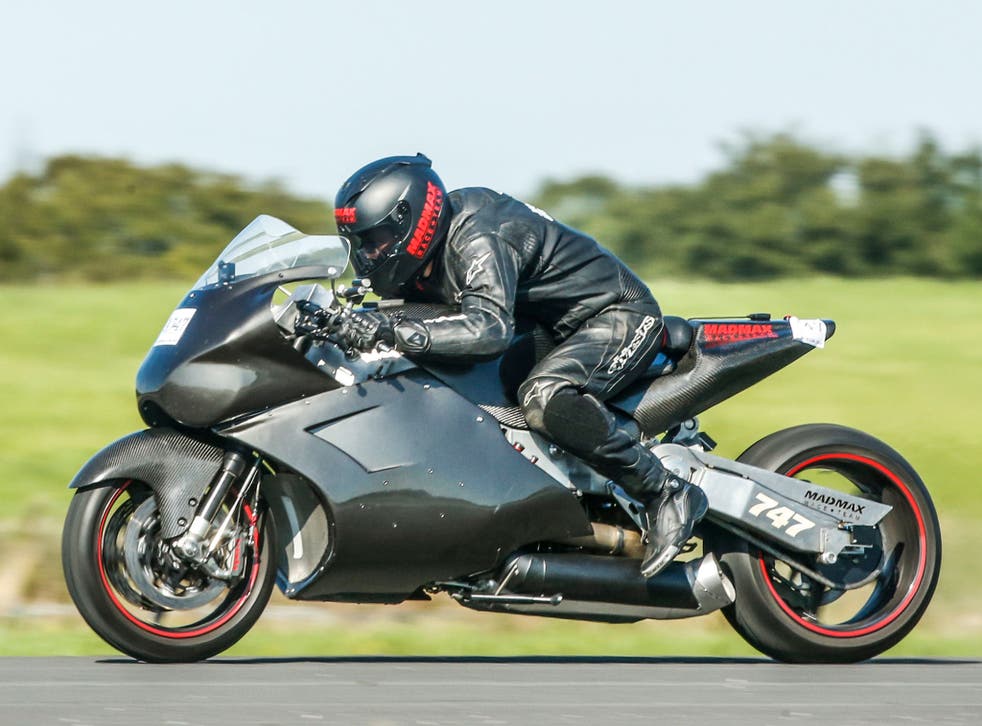 The biker who died at Elvington airfield near York as he attempted to break a speed record has been named by the police as Zef Eisenberg.
The TV presenter and businessman died at the scene after emergency crews were called following reports of a "serious collision" on Thursday.
A Motorsport UK statement said: "Yesterday at Elvington airfield, Zef was attempting to break the British Land Speed Record in a Porsche 911 Turbo S, at an event organised by Straightliners Ltd/UKTA.
"At 16:30, the car went out of control at high speed at the end of a run.
"Local police and ambulance crews attended, however, the driver tragically died at the scene.
It added: "Zef leaves behind his partner Mirella D'Antonio and two children."
In 2016, Eisenberg suffered a near-fatal crash at the same site and was airlifted to hospital after being presumed dead at the scene.
He remained in hospital for three months with 11 broken bones, including his pelvis, after coming off his MadMax Turbine motorcycle.
The father of two returned to the airfield a year later in 2017 to meet the medics who saved his life.
An investigation has been launched in collaboration with the event organiser and local police after officers attended the scene on Thursday.
A statement from governing body Motorsport UK said it was "deeply saddened to announce that a fatal accident occurred this afternoon at Elvington airfield during a British land speed record attempt."
It added: "Our thoughts are with the driver's family, who have been informed, the organisers of the event, and other members of the motorsport community present."
The Guernsey-based millionaire left school after GCSE's and in 1995 founded the sports nutrition company Maximuscle before selling it to pharmaceutical giant GlaxoSmithKline in 2011 for £162m.
He ran the specialist MadMax Race Team which attempt to break speed records with motorbikes and cars.
In 2019, Eisenberg set the record for the "flying mile" at Pendine Sands, Wales, usurping the previous record holder, actor Idris Elba. Prior to this, the record time had been set in 1927 by Sir Malcolm Campbell.
Among the more than 70 records he has amassed for land and speed motorbike and car racing, Eisenberg holds the Guinness Record for exceeding 225mph in a turbine-powered motorbike in 2015, as well as three FIA records for speeds achieved on an electric motorbike.
Elvington was an RAF station until 1992 and had already become popular for motorsports before the airfield was handed over into private ownership.
Richard Hammond crashed at the same airfield in 2006 and was left in a coma for two weeks after his jet-propelled car crashed while travelling at 300mph.
Elvington Airfield is now a privately owned venue and active airfield that is used for driving, driver training, filming and other testing purposes.
Join our new commenting forum
Join thought-provoking conversations, follow other Independent readers and see their replies