Homeless man rescues young woman at Euston station after she misses last train home to Milton Keynes
Nicole Sedgebeer says she will 'never look down at a homeless person again' after good samaritan helps her find shelter 
Chloe Farand
Sunday 06 March 2016 18:40 Comments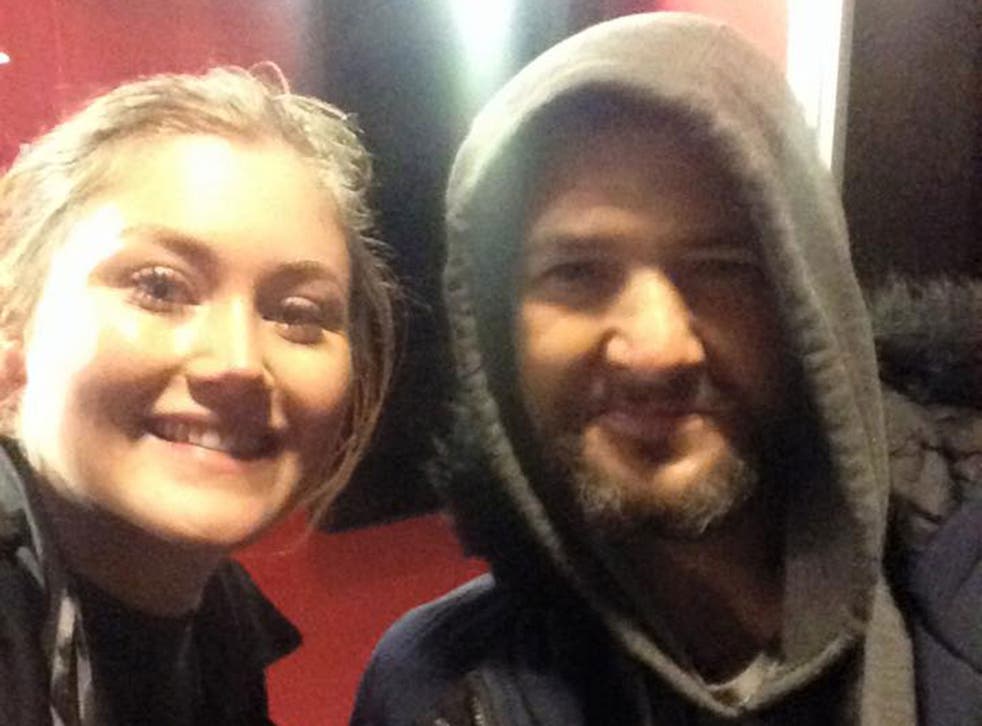 A young woman who was rescued by a homeless man after missing her last train home has said she will "never look down at homeless people again".
Nicole Sedgebeer, who was in London for a night out on Thursday, said she nearly burst into tears when she had nowhere to go after missing her train from Euston Station to Milton Keynes.
The next train did not leave until the following morning and the station doors were locked, leaving Ms Sedgebeer out in the cold on the street.
But, recounting the experience in a post on Facebook, she said a homeless man named Mark approached her and showed her the way to a cafe that stayed opened all night, and made sure she was safe.
He told her he had to go back to fetch his sleeping bag but that he would meet her at 5am that morning to walk her back to Euston station, from where she could get on the first train. She said she did not believe he would return.
But shortly after 5am, Mark came running to the cafe, having taken a bus to make sure he would be there to accompany her to the station.
Nicole wrote: "When I asked him why he did it he said 'He said it was a father's duty to get another man's daughter home safe'.
"This man who I probably would of avoided eye contact with if he asked for spare change, completely changed such a negative event into the most eye opening event in my life.
"Mark you are one special man. I will never look down on a homeless person again."
Man gives his shirt to homeless guy on subway
She added that the 'selfie' photograph she took that night was Mark's first.
Register for free to continue reading
Registration is a free and easy way to support our truly independent journalism
By registering, you will also enjoy limited access to Premium articles, exclusive newsletters, commenting, and virtual events with our leading journalists
Already have an account? sign in
Join our new commenting forum
Join thought-provoking conversations, follow other Independent readers and see their replies