London attack: Martial artist who tackled terrorist is 'out of surgery and on the mend'
London journalist and martial artist Geoff Ho was taken to an intensive care unit after being stabbed in the neck by Borough Market attackers
Rachael Pells
Monday 05 June 2017 13:22 Comments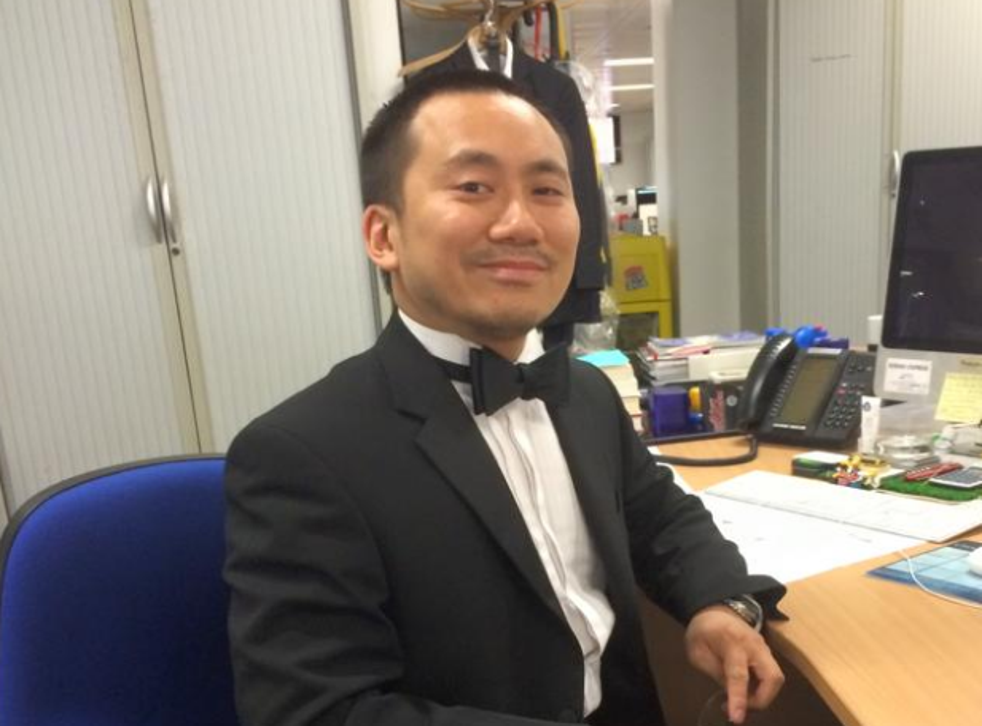 A martial arts expert and journalist who was stabbed in the neck during the London terror attack has successfully made it out of surgery.
Geoff Ho, who is the business editor of the Sunday Express, was taken to intensive care after attempting to protect a bouncer on the door on the Southwark Tavern in Borough Market.
He had stepped in to break up what he believed to be a fight, unaware that it was in fact terrorists who were attacking members of the public with knives and a van.
Posting a Twitter message on Monday morning, Mr Ho said: "Thank you every one for the best wishes. I got out of surgery yesterday and am on the mend."
Friends had previously expressed concern after the kung fu and kickboxing enthusiast went missing shortly after the attack, prompting desperate appeals for information online.
One said she thought he would have "stood up and been counted because he's just that type of person".
Through the help of social media, Mr Ho was found in an intensive care ward in the city.
Although he can sit up on his hospital bed, he cannot yet speak, the Mirror reported.
Martin Townsend, editor of the Sunday Express, said: "Geoff Ho is an absolutely first-class reporter and a fine and decent man and our thoughts are with him and his family at this time."
In a Facebook post, Mr Ho later wrote: "Don't know whether it was stupid or noble to jump and break up the fight outside the Southwark Tavern, but two a*******s trying to do over the lone bouncer on the door isn't happening on my watch."
Three men drove a van into pedestrians on London Bridge on Saturday night, before heading into Borough Market, where they attacked people with 12-inch knives.
At least seven people were killed and dozens more injured in the attack.
The men, who wore fake suicide vests, were shot and killed by armed police within minutes.
Register for free to continue reading
Registration is a free and easy way to support our truly independent journalism
By registering, you will also enjoy limited access to Premium articles, exclusive newsletters, commenting, and virtual events with our leading journalists
Already have an account? sign in
Join our new commenting forum
Join thought-provoking conversations, follow other Independent readers and see their replies