London Bridge attack: Father hailed a 'hero' for fighting off terrorists in Borough Market
Calls have been made for Roy Larner to be nominated for the George Cross award for bravery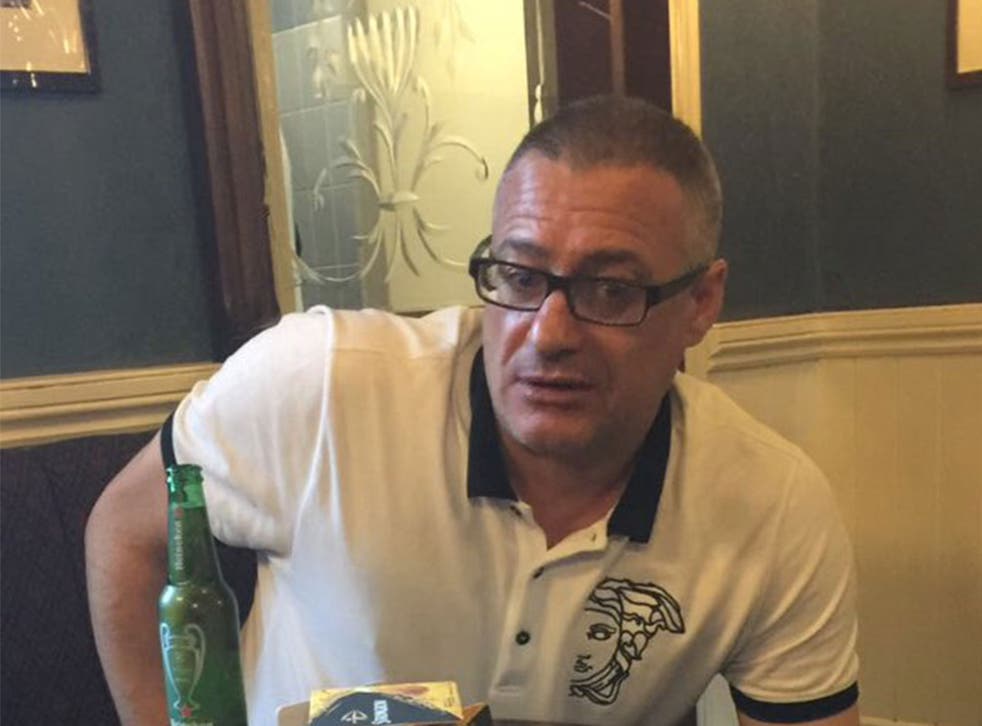 A father-of-one has been hailed a "hero" for his efforts attempting to fight off terrorists during the London attack in Borough Market.
Roy Larner was stabbed multiple times while he reportedly threw stools and glasses at the three attackers on Saturday night.
His friends said he suffered knife wounds all over his body, including his head, neck, back and fingers, trying to protect others around him.
Mr Larner was taken to an intensive care ward at St Thomas' Hospital, and his condition has since been described as "stable".
A fundraising campaign set up to support the south London resident in his recovery has raised more than £6,000 in just a matter of hours.
Calls have also been made for Mr Larner to be awarded the George Cross in recognition of his bravery.
Archie Webber-Brown, who set up the change.org petition, said: "Roy Larner charged at the terrorists on London Bridge in order to try and stop them and help others escape.
"He ended up getting himself stabbed multiple times showing great courage and preparing his body for the ultimate self-sacrifice to help others.
"He should be acknowledged and rewarded for his actions."
The petition has so far reached more than 1,000 signatures, as well as dozens of well-wishing messages from supporters.
London Bridge Terror Attack

Show all 16
Kevin Collins, from Sydney, Australia, wrote: "An absolute hero. If he was willing to make the ultimate sacrifice to protect others then he needs to be recognised for this.
"Get well Roy, praying you make a full and speedy recovery."
Kelly-Marie Higgins said: "Not many pedestrians stopped and tried to fight back, this man took it upon himself to rescue someone who was in a deathly situation.
"He didn't consider the consequences and harm that may face his own life but did what he could to save someone's life now only to be fighting for his own."
Campaigners said they aim to deliver the petition to Mr Larner's former local MP - Liberal Democrat candidate for Bermondsey and Old Southwark, Simon Hughes - in the hope he will nominate him for the prestigious award.
Three men drove a van into pedestrians on London Bridge on Saturday night, before heading into Borough Market, where they attacked people with 12-inch knives.
At least seven people were killed and dozens more were injured in the terror attack.
The men, who wore fake suicide vests, were shot and killed by armed police within minutes.
Join our new commenting forum
Join thought-provoking conversations, follow other Independent readers and see their replies