Museum launches hunt for 'distraught' little boy who broke historic artefact to let him know everything is OK
The 221-year-old vase was restored after it was accidentally broken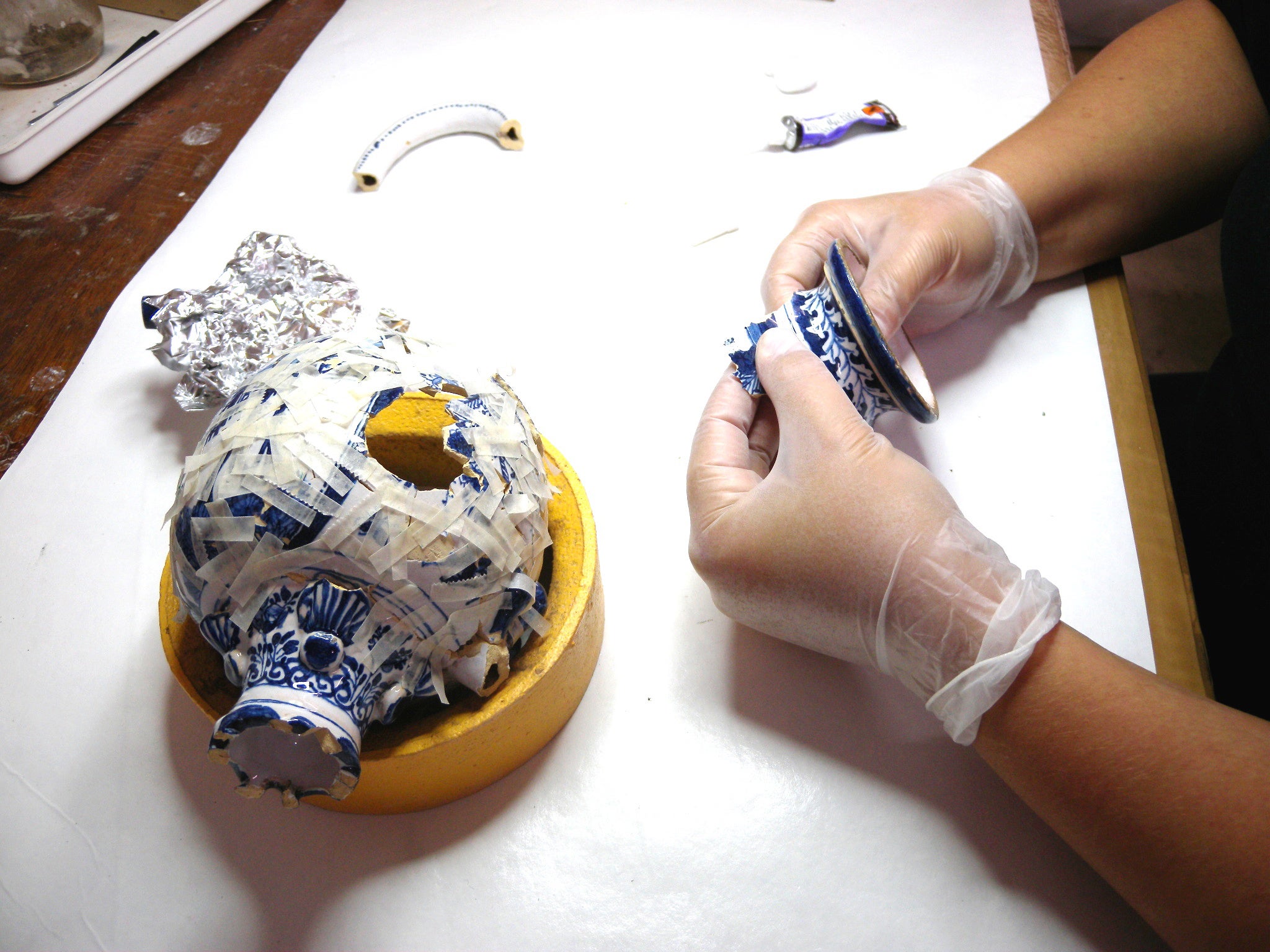 Museum staff have put out an appeal to find the family of a little boy left "devastated" after he accidentally smashed a historic artefact.
Staff at the Christchurch Mansion museum in Ipswich, Suffolk are asking the relatives of a little boy, whose name is unknown and is believed to have been around 4 or 5 at the time, to come forward so they can tell him the 18th century jug has been fixed.
The 221-year-old Delft puzzle jug has been painstakingly put back together by Carrie Willis, a duty officer at the museum, after it was knocked off a high ledge and broke into 65 pieces last summer.
The boy was said to have been "distraught" that he caused the accident and museum staff want to let him know that everything is OK now.
It is known as a "puzzle jug" because of its three spouts which means that when it is poured it is unknown which spout the liquid will come out of.
A spokesman for the museum told the Ipswich Star: "The young lad was very upset by what had happened and they all thought he had destroyed the historic jug.
"We would like to be able to show him and his family that it has all been put back together again and that it is back on show."
The jug was photographed in its 65 pieces and each was carefully counted and recorded in order to piece it back together.
Wilson said it took 65 hours to put it back together. The jug has now moved and is on display at the Ispwich Art Museumn as part of an exhibit called COLOURS.
Local councillor Carole Jones told the BBC: "He was visiting the mansion with his family and this beautiful ancient puzzle jug was on quite a low window ledge.
"He knocked it off and it smashed into about 60 pieces. He was of course, absolutely devastated, and his family were really upset."
Join our commenting forum
Join thought-provoking conversations, follow other Independent readers and see their replies