Police threaten to confiscate bike from four-year-old girl for cycling on the pavement
Sophie Lindley was riding a bicycle with stabilisers when she was stopped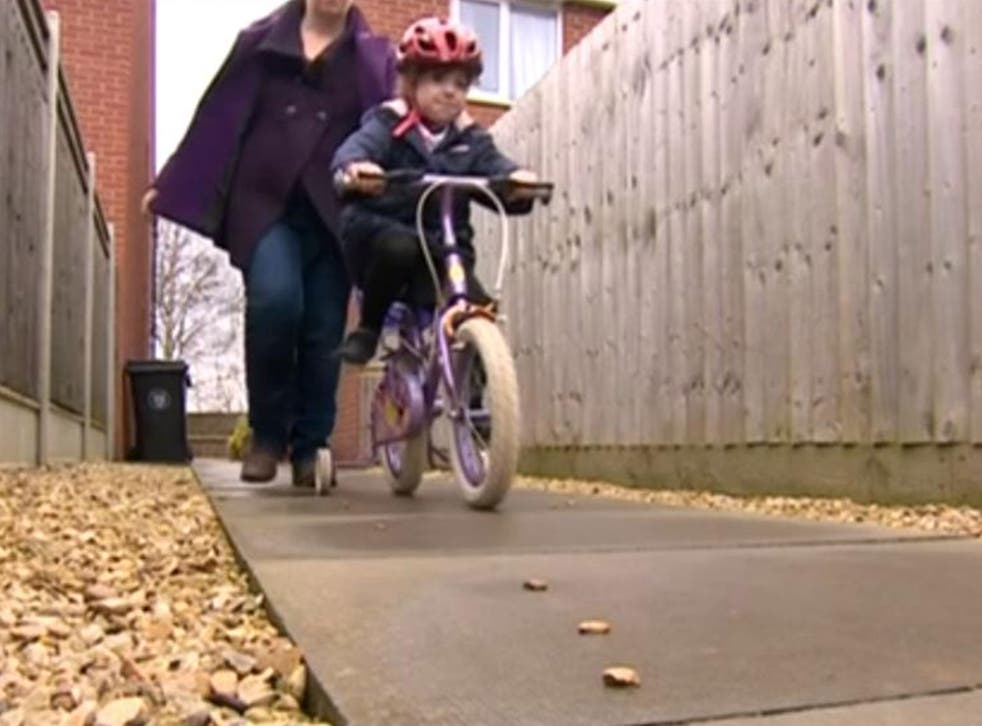 A four-year-old girl was threatened with having her bike confiscated by a police officer for cycling on the pavement.
Sophie Lindley was riding a bicycle with stabilisers with her father Dale Lindley when she was stopped by a policeman, who threatened to take it if she continued to use it on the pavement.
It is illegal for cyclists to use their bikes on the pavement, but Mr Lindley said it is too dangerous for his daughter to cycle on the roads in Grantham.
"We stopped to look at some ducks when the officer just pulled over and got out and said 'look, she's going to have to get off her bike, she's not allowed to ride it on the pavement'," he told the BBC.
"He said: 'I'm gonna park here now and watch to see if you put her on the bike further up the road, and if I look in my rear-view mirror and I catch you put her on her bike I will turn my car around and confiscate the bike'."
Mr Lindley said he does not have a car, meaning Sophie would not have to make the two-mile journey home from school every day by foot.
"She can't walk that with her little legs, which is why she's always had the bike," he said in an interview with the Grantham Journal.
Lincolnshire Police later contacted the family and apologised for the incident. A spokesperson for the force said: "Safety is our priority and cycling on the pavement is illegal.
"However, common sense obviously prevails and in the case of young children officers should use their discretion and offer the most appropriate advice for the circumstances."
Join our new commenting forum
Join thought-provoking conversations, follow other Independent readers and see their replies