SNP MP Mhairi Black isn't happy about Tony Blair calling her party 'cave men'
She's hit back at the former prime minister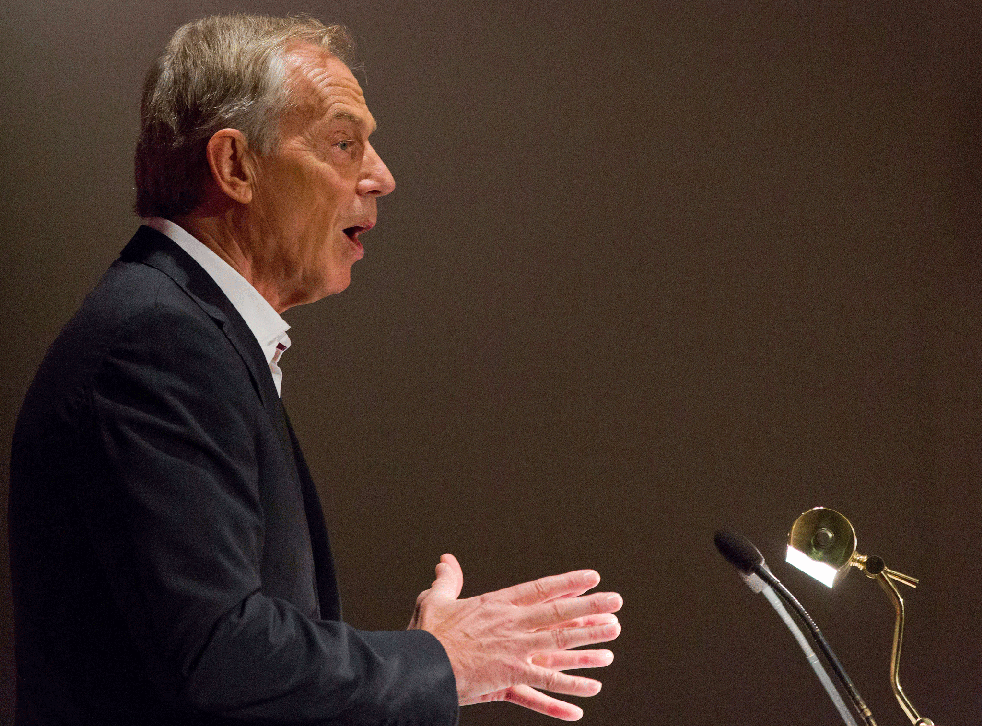 Tony Blair's criticism of the SNP for having a "cave man" ideology is ridiculous considering his "primitive" policy on Iraq, one of the Scottish nationalists' rising stars has said.
The former prime minister said on Wednesday morning that Scottish nationalism was "reactionary" and consisted of "blaming someone else" for Scotland's problems.
"It's the politics of the first caveman council when he pointed with his club across the forest and said 'they're the problem, over there, that's the problem'," he said at a speech to Blairite think-tank Progress.
But Mhairi Black, who came to prominence earlier this month after her first speech to Parliament was watched over 10 million times, slammed the Labour politician.
"On any reading of his record, Tony Blair was the one with the primitive policy - dragging the country into an illegal war in Iraq, at the cost of hundreds of thousands of lives and causing massive instability to the region, the ramifications of which we continue to live with," she said.
"His criticism of the SNP government suggest someone badly out of touch, presumably unaware that SNP poll ratings have reached 60 per cent this month, but we take nothing for granted for the future."
Ms Black said Mr Blair might "still be smarting" from losing the Scottish Parliament elections to the SNP while he was Prime Minister. At 20 years old she is Parliament's youngest MP.
The intervention comes after the SNP argued it was the "official opposition" at Westminster after Labour decided not to oppose key welfare cuts proposed by the Conservatives.
Mr Blair's speech on Wednesday morning provoked disquiet from a number of quarters, including Labour leadership frontrunner Jeremy Corbyn.
Told later in the day that Mr Blair had branded him "the Tory preference", Mr Corbyn simply replied: "Tony Blair's big problem is we're still waiting for the Chilcot Report to come out"
The Chilcot Inquiry is into the Government's handling of the Iraq War, one of the most contentious episodes of Mr Blair's tenure at Downing Street.
The former Labour leader was speaking at the think-tank Progress in central London on Wednesday morning.
Once dominant north of the border, Labour lost all but one of its seats in Scotland in May's general election under its leader Jim Murphy.
The party has been through four leaders since 2012 and polls for next year's Holyrood elections show its rivals the Scottish National Party are on course to secure another majority.
Register for free to continue reading
Registration is a free and easy way to support our truly independent journalism
By registering, you will also enjoy limited access to Premium articles, exclusive newsletters, commenting, and virtual events with our leading journalists
Already have an account? sign in
Join our new commenting forum
Join thought-provoking conversations, follow other Independent readers and see their replies