Scrap 'heartbreaking injustice' of A-level testing system, Keir Starmer urges government
'Young people and parents right across the country, in every town and city, feel let down and betrayed,' says Labour leader
Ashley Cowburn
Political Correspondent
Friday 14 August 2020 18:14 Comments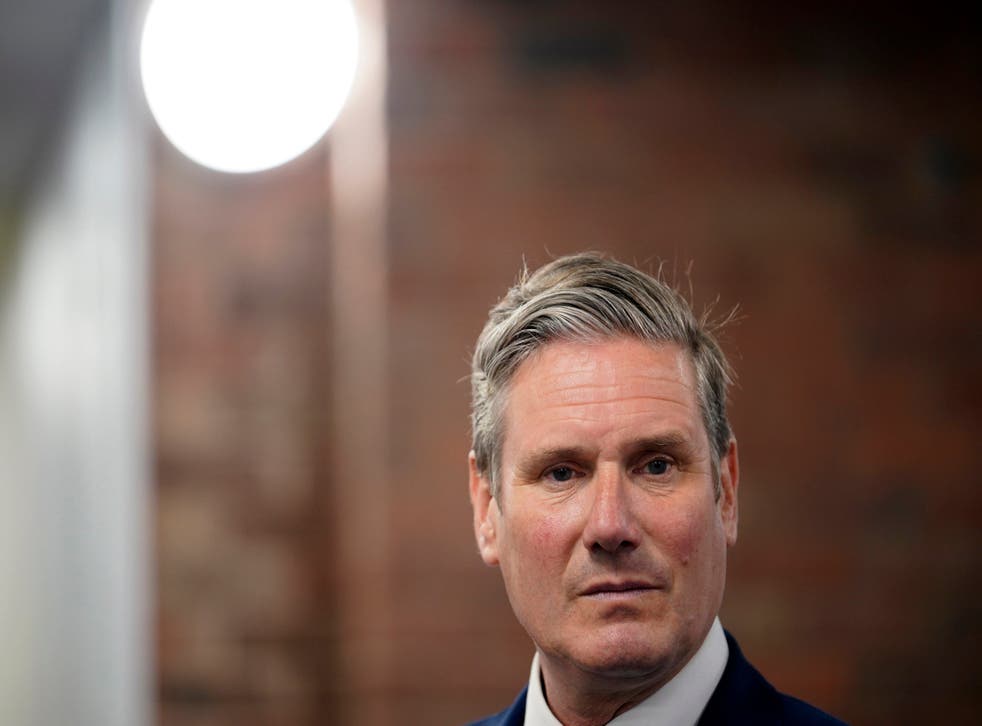 Sir Keir Starmer has called on the government to scrap the "fatally flawed" A-level grading system, demanding ministers make a U-turn and revert to teacher-assessed grades for students who were downgraded.
After the publication on Thursday of the results for hundreds of thousands of students, the Labour leader accused Boris Johnson's government of a "chaotic" mishandling of the education system in recent months.
His intervention came after figures released by Ofqual, the exam regulator, showed that 39 per cent of teachers' assessed grades were downgraded using a contentious standardising system that took into account the historical performance of institutions.
The downgrades – amounting to some 280,000 exam entries – were enacted as officials grappled with the vexing issue of how to determine results in a year in which exams were cancelled because of the coronavirus pandemic.
Data also highlighted disparities in the education system, showing that independent schools experienced a greater rise in the proportion of students receiving top grades at A-level.
UK news in pictures

Show all 50
In a statement on Friday, the Labour leader called for a Scotland-style U-turn, after Nicola Sturgeon announced that students will receive their original grades estimated by teachers. This came after 124,564 results were downgraded in moderation.
Sir Keir said: "Across the last twenty four hours we have heard heartbreaking stories and the scale of injustice caused by the fatally flawed results system has become clear.
"Young people and parents right across the country, in every town and city, feel let down and betrayed. The unprecedented and chaotic circumstances created by the UK government's mishandling of education during recent months mean that a return to teacher assessments is now the best option available. No young person should be at a detriment due to government incompetence.
"Time is running out. We need action in days, not weeks. That also means an urgent technical review of the standardisation model ahead of GCSE results next week. We need to end this fiasco."
Ministers, however, have stood firm by the system, insisting there will be no reversal akin to the Scottish government's decision to revert to teacher-assessed grades.
Asked by Times Radio whether he was ruling out a rethink on the A-level grading system, schools minister Nick Gibbs said on Thursday: "Yes, I can. This system isn't perfect. The perfect system is for young people to be taking their exam.
"We had to find a way to award grades in a way that enabled them to get their qualifications this year without taking the exam. And that's why we have this system. It was consulted on widely by Ofqual, It had a lot of responses and a lot of support."
Boris Johnson also defended the results, telling reporters during a trip to Northern Ireland: "Let's be in no doubt about it: the exam results that we've got today are robust, they're good, they're dependable for employers, but I think that there's a record number of candidates, of students, who are able to get their first choice course at the university of their choice."
"Plus, there's a record number of students, of pupils, from disadvantaged backgrounds who now as a result of these grades, will be able to go to university," the prime minister said.
Register for free to continue reading
Registration is a free and easy way to support our truly independent journalism
By registering, you will also enjoy limited access to Premium articles, exclusive newsletters, commenting, and virtual events with our leading journalists
Already have an account? sign in
Join our new commenting forum
Join thought-provoking conversations, follow other Independent readers and see their replies