After power furore, now focus turns to above-inflation rises in water bills
Government drawing up moves to stop water companies ripping off customers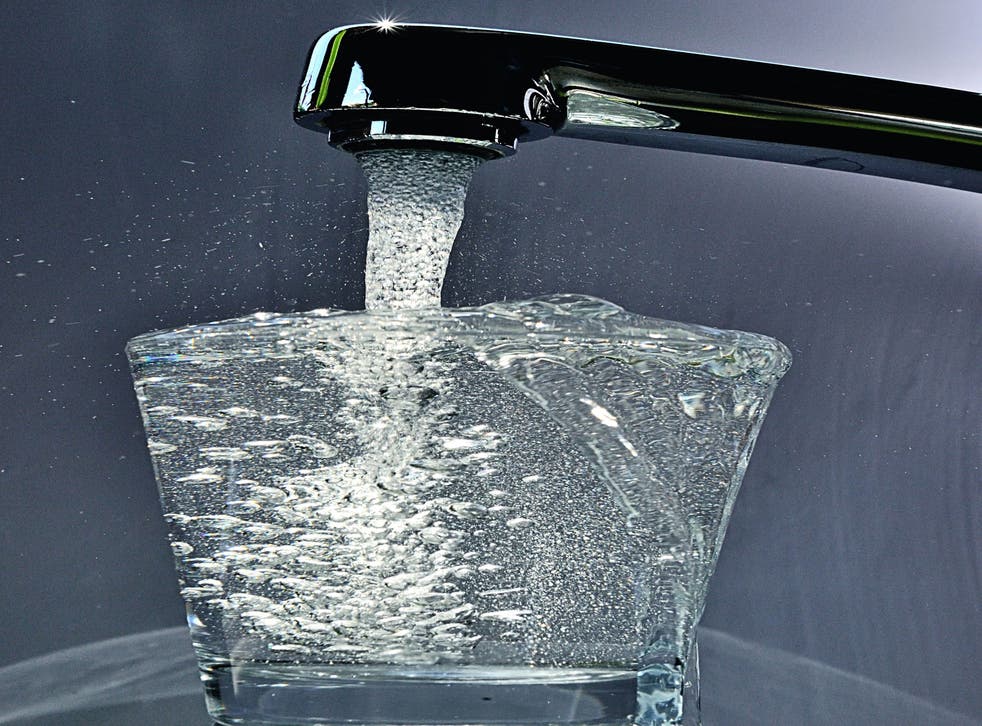 Moves to stop water companies ripping off their customers are being drawn up by the Government in an attempt to curb above-inflation rises in bills.
The plan, which forms part of a drive by David Cameron to see "household bills coming down", emerged as Ed Miliband signalled the water firms were also in his sights.
The Labour leader stopped short of calling for a freeze in their charges, although he warned the industry needed to be properly "scrutinised".
The increasing cost of water is set to become a political background following skirmishes over the last month between party leaders over the cost of gas and electricity.
Average bills have leapt by 60 per cent over the last ten years to nearly £390 despite reductions by many major companies on the amount they spend on repairs.
A request by Thames Water for an eight per cent increase in charges was recently rejected by the water regulator Ofwat.
The company argued it needed the extra revenue - equivalent to £29 a year - because of growing numbers of customers defaulting on their bills and to help foot the cost of its new £4bn Thames supersewer.
The Department for Environment, Food and Rural Affairs (Defra) initiative was announced today by Mr Cameron's official spokesman.
He said: "Clearly the Prime Minister wants to see household costs coming down. There will be some progress next week which Defra will be doing on the water industry and water bills."
The Independent understands the department has finalised plans to help the poorest consumers with their bills and to ease the burden on customers who have accumulated large debts to the water companies.
Talks will also continue over the weekend between Downing Street and Defra over how to ease the pressure on average families' budgets from water bills. It is considering ways of boosting competition within the industry in an effort to lower charges to customers.
Ofwat is also expected to be given more power to stop companies overcharging customers.
Separately the Treasury examining plans to force water companies to pay more tax following accusations they are building up large debts which they can then set against tax.
Mr Miliband, who took ministers by surprise in September when he promised an incoming Labour Government would freeze energy prices, raised the political stakes over the issue when he was asked if water firms would be his next target.
He replied: "We should be looking at all markets to make sure they are working properly and that includes the water industry.
"I think the water industry is something that should be scrutinised to make sure it is working properly and make sure it is working properly for the benefit of consumers, because I know concerns have been raised."
Charlie Elphicke, the Tory MP for Dover, who has secured a Commons debate next week on the water industry, accused the last Labour government of imposing a lax regime on companies, enabling them to pile up large profits.
He said: "At the moment prices are raised in line with inflation plus a bit. The right thing to do would be for these excess profits to be used to enable bills to fall in real terms."
A Defra spokesman said: "The Government is working across the board to reduce the cost of living and help hard-working households who are feeling the pinch. We want to ensure customers get a good deal from the water sector and will be setting out our approach next week."
Maria Eagle, the shadow Environment Secretary, said: "David Cameron has never shown any interest in rising water bills and has wasted three years doing absolutely nothing to address the impact on already over-burdened family budgets."
Join our new commenting forum
Join thought-provoking conversations, follow other Independent readers and see their replies